Summer Bucket List for Kids Free Printable Bingo Sheet Post Preview: Looking for fun summer activities for kids? Kids and families will enjoy working through this free printable bingo sheet throughout the summer.
---
Sometimes summer activities can get into a rut. This can easily happen if you're having a lazy, laid back summer. This also manages to sometimes happen if your summer is super busy. It's just easy to get in a rut.
To help you come up with fun things to do with kids during the summer, we have some ideas for you! Of course, we already have the 30 Summer Activities for Teens and their Parents post. That's a great source for ideas, even if your kids are much younger. We also have fun summer journaling pages and summer scavenger hunts too!
However, we now have another fun addition to your summer. You and your kids are sure to enjoy this free printable Summer Bucket List for Kids! 
Related Reading:
Summer Bucket List for Kids Free Printable Bingo Sheet
While this Summer Bucket List for Kids is set up like a bingo sheet, you don't have to use it like one. You could just pick and choose which of the activities you do in a random order and not worry about how many you do.
Of course, you could also decide that you want to see how many times you can get Bingo as you mark off completed items. Maybe even go for a cover all and do everything on the list before the end of summer!
Just remember the most important thing: this is about adding fun to your summer. This shouldn't add pressure or become just one more thing to get done. Doing suggestions on the Summer Bucket List for Kids should be fun, not a chore.
Summer Activities for Kids Included in the Bucket List
The free printable Summer Bucket List for Kids includes 25 activities that are perfect for summer. From the super simple to the more involved, there is a treasure trove of very doable ideas to fill your summer with fun.
So, whether you just pick and choose activities or try to make your way toward a Bingo or cover all, here are the activities included on the Summer Bucket List Printable:
Play in the sprinkler
Sign up for a library reading program (here are some free printable reading logs and free printable bookmarks you might enjoy)
Go to the park
Ride a bike
Visit a museum
Fly a kite
Build a sandcastle
Catch fireflies (Angie's note: Please be gentle with them and be sure to let them go right away!)
Make root beer floats
Take a hike
Go fishing
Splash at the pool
Do a scavenger hunt (here are 14 free printable scavenger hunts to help)
Read a new book
See a movie or play
Travel to visit family
Make s'mores
Watch fireworks
Go to the fair
Make a blanket fort (there is a cool "How to Make the Coziest Blanket Fort Ever" video to check out below – I love it!)
What if We Can't Do Everything on the List?
Maybe you'd love to try for a cover all on the board, but there are a few things that are just not feasible for you to do. There may be no fireflies where you live. Maybe the closest fair is hours away. Or perhaps your family finds root beer floats disgusting. It happens.
It's okay!
My suggestion would just be to make your own squares to cover up any that aren't the right fit for your family. You can either paste a new square over an existing one or you can use some Wite-Out to cover the idea you don't like and write in a new one.
Make this project work for your family. Like I said before – the Summer Bucket List for Kids is supposed to be fun. It's not meant to be a chore.
Summer Bucket List Terms of Use
The Summer Bucket List for Kids Printable is a free download for personal or classroom use. When you make copies, please make sure that you keep the copyright information on all copies.
You may not sell, publish, or host this printable page on any other website. This includes that you may not upload it to your website or any organization's website for people to download. If you want to pass along the printable to others, please feel free to share a link to this post (not directly to the printable) with others. Thanks so much!  (Printables terms of use)
Download Your Free Printable Here
This printable is a completely free download available exclusively on Real Life at Home:
Download the Free Summer Bucket List for Kids Here
If you have any issues with the clarity of this printable, your web browser may be to blame. I have some tips to help you with this!
Other Printables and Resources You May Love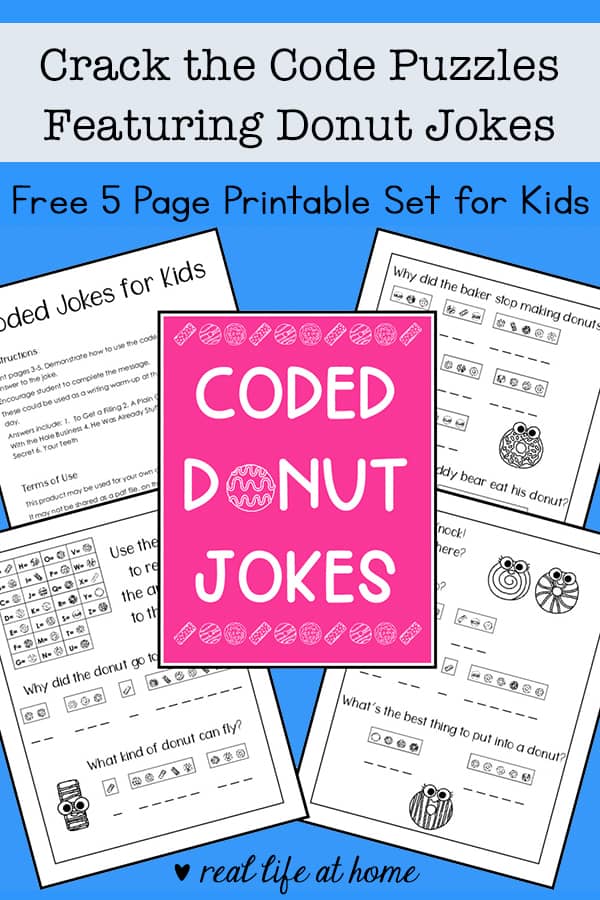 ---
Disclosure: This post contains affiliate links. They don't change the price you pay. However, when you shop through them, we might receive a small compensation.
Summer Scavenger Hunt Packet
Subscribe to our weekly newsletter and receive the Summer Scavenger Hunt Ideas Printable Packet as a free gift