Back in 2014, I added a Summer Word Search Printable to the site and it has been popular ever since. However, it's a pretty large word search featuring 21 search terms and a large puzzle area. It is best suited for older students. So, I decided that this year I needed to add a set of free Easy Summer Word Search Printables for kids to the site.
Of course, if you're looking for a Summer Word Search for middle school students or even high school students, you might want to go with the original version and not these.
So, whether you're already basking in summer and a break from school or you're counting down the days left of school, you and your kids may enjoy these Easy Summer Word Search Printables.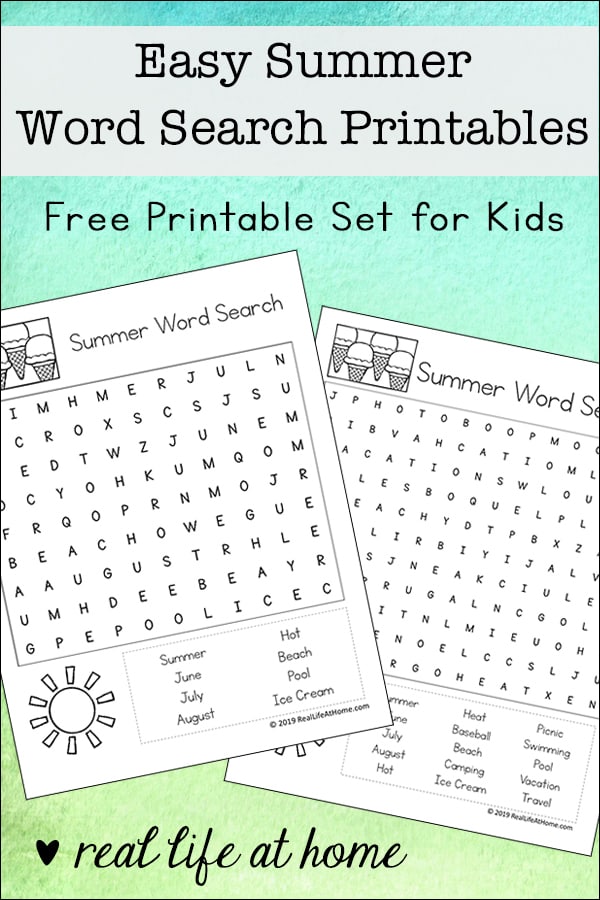 Related Content:
Easy Summer Word Search Free Printables for Kids
This free download includes two different versions of the Easy Summer Word Search Printable. There is an easier version and a harder version, although both are easier than the Summer Word Search Printable that I already have available on the site.
In addition to that, each of the levels has two versions. In one version, the letters are in a grid and in the other, they are not. The grid version is best solved using a highlighter whereas without a grid, the letters can be circled or you can use a highlighter.
Don't worry – you won't have to pick the version you want to do before you download. Just download the free set and then pick out the one that will be the best fit for your children or students and print only that one.
The easier version of the June word search printable contains eight words that are associated with June, as well as coloring areas of ice cream cones and a sun. The harder version of the word search has 15 words and phrases plus the same coloring areas.
If you prefer to skip out on the coloring areas, this puzzle could also be printed on festive bright summer colored papers instead of plain white paper.
Words and Phrases included in the Easy Summer Word Search Printable
The easiest version has eight words. The words can be found going up and down and left to right.
Related Reading: Free Printable Summer Reading Log and Bookmarks to Color
There are fifteen summer-themed words and phrases in the second version. The words go up and down, left to right, and diagonally. The words and phrases in this version include:
Related Reading: 30 Fun Summer Ideas for Teens and Their Parents
Both versions include an answer key. Since the packet also includes a terms of use page, this means the free packet is seven pages long.
Easy Summer Word Search Printable Terms of Use
This download is free for personal or classroom use. When you make copies, please make sure that you keep the copyright information on all copies.
You may not sell, publish, or host this printable set or the individual puzzles on any other website. This includes that you may not upload it to your church's website for people to download. If you want to pass along the printable though, please feel free to share a link to this post (not directly to the printable) with others. Thanks!  (Printables terms of use)
Download the Easy Summer Word Search Printable
The Easy Summer Word Find Printable is a completely free download available here on Real Life at Home:
Download the Easy Summer Word Search Printables Set
If you have any issues with the clarity of this printable, your web browser may be to blame. I have some tips to help you with this!
Other Free May Printables You May Love: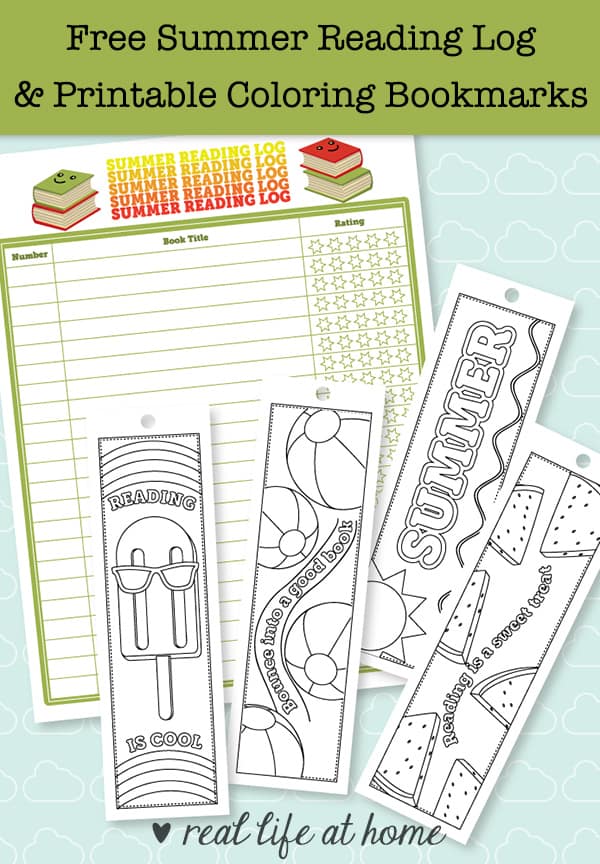 ---
Disclosure: This post contains affiliate links. They don't change the price you pay. However, when you shop through them, we may receive a small compensation.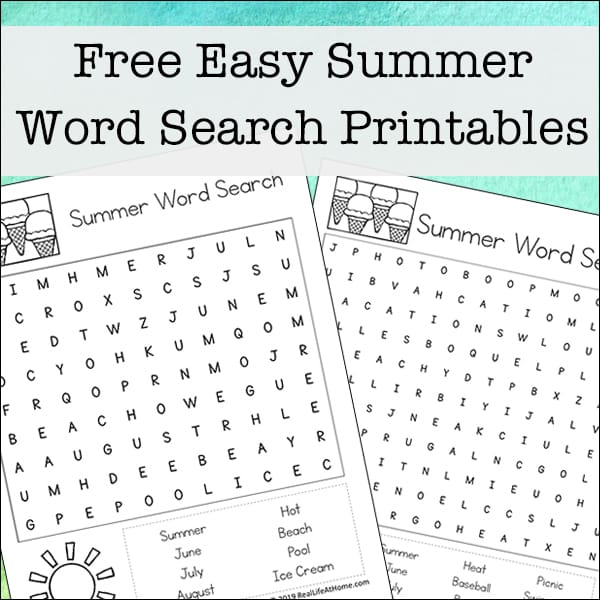 Summer Scavenger Hunt Packet
Subscribe to our weekly newsletter and receive the Summer Scavenger Hunt Ideas Printable Packet as a free gift