Summer Scavenger Hunt Ideas Post Preview: Want to put together a scavenger hunt for the kids this summer? Here are 14 free printable scavenger hunt lists for kids and families to use this summer.
---
It's almost here – summer! While I really don't love hot weather, I look forward to summer every year. It's a wonderful time full of long days, a little less on our calendar (usually), and more time with my kids.
Of course, for us, summer will be a little different this year. While we have had kids occasionally take summer school courses to get ahead, we have never had a summer when all three of our kids are doing summer school courses. Our youngest will begin high school by taking two semester-long courses over the summer. Both of our sons will be taking three college courses.
So, while our summer is looking distinctly academic, I'm hoping that we have some time to be silly and have fun as well. To encourage some fun around your house this summer, I hope that you'll take advantage of my new printable set that includes Summer Scavenger Hunt Ideas with 14 different themed lists!
Related Content:
Summer Scavenger Hunt Ideas: 14 Free Printable Scavenger Hunt Lists
These Summer Scavenger Hunt Ideas are great for kids to do individually or for whole families to work on together. You'll figure out what works best for you and your family.
There are 14 different printable scavenger hunt lists in this packet. Since the packet is free, even if you decide to only do a couple of the lists, you won't need to feel guilty.
You won't always necessarily find everything on each list. So, maybe put a time limit on the scavenger hunt and whoever finds the most things on the list is the winner. Or, you can cross some items off a list that you know your family will not find.
It's really up to you how you use them. You know what will work for your family, and this is supposed to be fun! So, make sure it's fun and not a chore.
Lists Included in the Summer Scavenger Hunt Ideas Packet
Backyard Scavenger Hunt List
Perfect for a lowkey event – start with a scavenger hunt in your backyard! This could even be a list that you use throughout the summer.
There are items on this list ranging from grass and dirt to chipmunks and butterflies.
Explore More: Tips for a Family Fun Night in the Backyard
Beach Scavenger Hunt List
Planning a trip to the beach? You might consider laminating this list and taking it along.
You'll be looking for seaweed, popsicles, coolers, fish, and more.
Explore More: 15 Cool and Refreshing Homemade Ice Pop Recipes
Camping Scavenger Hunt Ideas
I have fond memories of summertime camping when I was younger, though we are more apt to camp in the fall now.
In between cooking out, stargazing, and walking the trails, your family can do a scavenger hunt with this list. If you're heading somewhere like a campground or state park, you're sure to find the items on this list!
County Fair Scavenger Hunt List
Okay, so maybe you'll be too busy eating cotton candy and riding the Tilt-a-Whirl. I know those are the kinds of things we make sure to do at the county fair. (I'm pretty sure cotton candy is one of the most perfect sweets ever concocted.)
If, however, you'll be spending a lot of time out at the county fair (like if you're active in 4-H), it might be nice to have an extra activity to do, like these County Fair Scavenger Hunt Ideas.
Farm Scavenger Hunt List
This one is perfect for any time of year! If you're planning a trip to the farm as a field trip or outing, bring along the Farm Scavenger Hunt to see how many items you can spot!
Grandparents' House Scavenger Hunt
While my kids are lucky enough to have their grandparents in close proximity, I know there are many people who take a trip to see Grandma and Grandpa during the summer. Of course, this list is good to use any time of year, not just during the summer.
This scavenger hunt may tickle your kids' funny bones, while they look for things like a picture of themselves, a collection of plastic bags, and fake flowers.
Library Scavenger Hunt List
This is a great way to find some new books, cool off from the heat, and learn some more about your local library all at the same time. Score!
This is another of the lists from the Summer Scavenger Hunt Ideas Packet that is perfect to use at any time of year.
Explore More: Free Printable Summer Reading Log and Summer Bookmarks to Color
Museum Scavenger Hunt Ideas
This list can be a great way to keep kids engaged during a museum visit. Kids will look for things like bones, statues, and historic clothing.
There are also spots to write in the oldest artifact, largest artifact, and strangest artifact.
Parade Scavenger Hunt List
Parades come in all shapes and sizes, so this list might be perfect for your town's parade or it might be a bit much. You can always try to adjust it by marking some things out ahead of time, if need be.
Of course, I know that when I was growing up, I was mostly was just on the lookout for all the candy that got thrown at our small town parade.
Park Scavenger Hunt Ideas
Just like the backyard scavenger hunt, this is another printable in the Summer Scavenger Hunt Ideas Packet that is pretty lowkey. If your summer is full of park days, it might be fun to have one park day when you tackle a scavenger hunt.
Road Trip Scavenger Hunt List
It can be tempting to fill a car trip with screen time. However, it's also a perfect time for travel games and family time. The Road Trip Scavenger Hunt List is a great way to fill some of your travel time.
I also suggest checking out this post full of printable travel games from TripSavvy. Or, you can enjoy these retro magnetic travel game sets.
Stargazing Scavenger Hunt List
I love the night sky, so a stargazing scavenger hunt is a perfect summer activity. We actually have a stargazing scavenger hunt printable on the site already, which is just for particular constellations and shows you what they look like.
The Stargazing Scavenger Hunt in the Summer Scavenger Hunt Ideas Packet includes items that can be seen with the naked eye as well as some that can be seen with binoculars or a telescope. The list also includes some nocturnal animals that you might encounter outside while you're stargazing.
During a recent camping trip to a state park, we went out at night and saw more stars than I think any of us had ever seen, as it was an extremely dark area. We could have marked off one of the animals on the list too though. We kept hearing noises and it was freaking my kids out (and maybe me too). Finally, we turned on flashlights and found a raccoon checking out some trash can goodies. Yikes!
Walk in the Woods Scavenger Hunt Ideas
This printable would be great for a quick trip to the woods in a local park or while you're on a camping trip and out on a hike.
Zoo Scavenger Hunt List
This is a fun one to print out before a zoo trip. As you can imagine, it is filled with animals that you are apt to see at the zoo.
Printable Scavenger Hunt Ideas Packet Terms of Use and Download Information
The Scavenger Hunt printables set is free for personal and classroom use, but you must include the copyright credit line when making your copies. You may not sell, publish, or host this printable set on other websites.
This is only free, however, for email subscribers to the Real Life at Home weekly newsletter. Don't worry – although we hope you'll stick around after you subscribe, you can actually unsubscribe right after receiving this set, if you want.
There are more terms of use to check out here. By downloading and using this packet, you are agreeing to the terms of use.
If you use a lot of free printables from Real Life at Home, please consider making a small donation. It's one of the things that helps us to keep offering more free printables.
Thanks!
Download Your Summer Scavenger Hunt Ideas Packet
As I mentioned above, this set is free exclusively for Real Life at Home email subscribers. You can subscribe just long enough to get it if you want. Of course, I hope you'll stick around though.
If you are already a subscriber, just fill in the name and email address you already use on the mailing list and fill out the form below. It won't sign you up again but it's just a way to tell the system to send you the download link.
Summer Scavenger Hunt Packet
Subscribe to our weekly newsletter and receive the Summer Scavenger Hunt Ideas Printable Packet as a free gift
Other Printables and Resources You May Love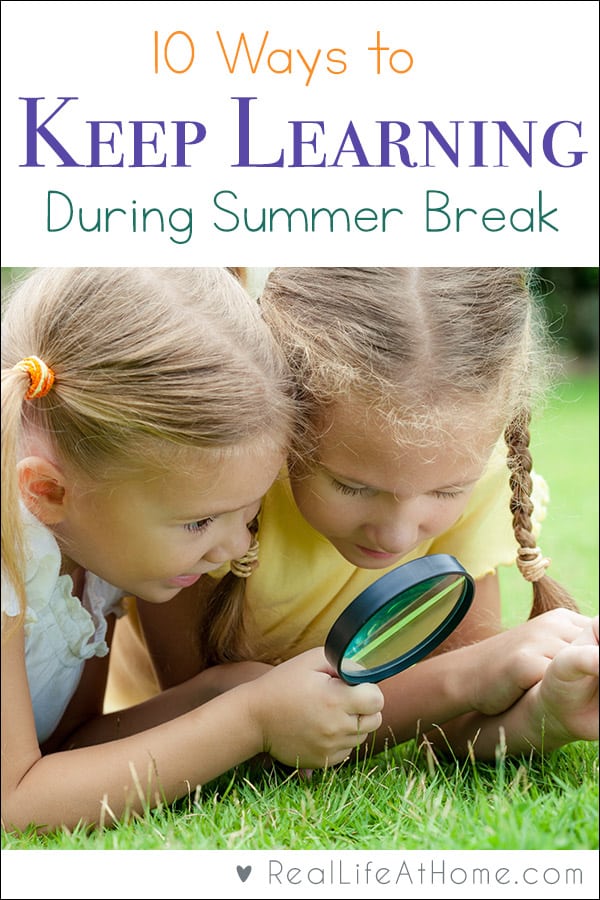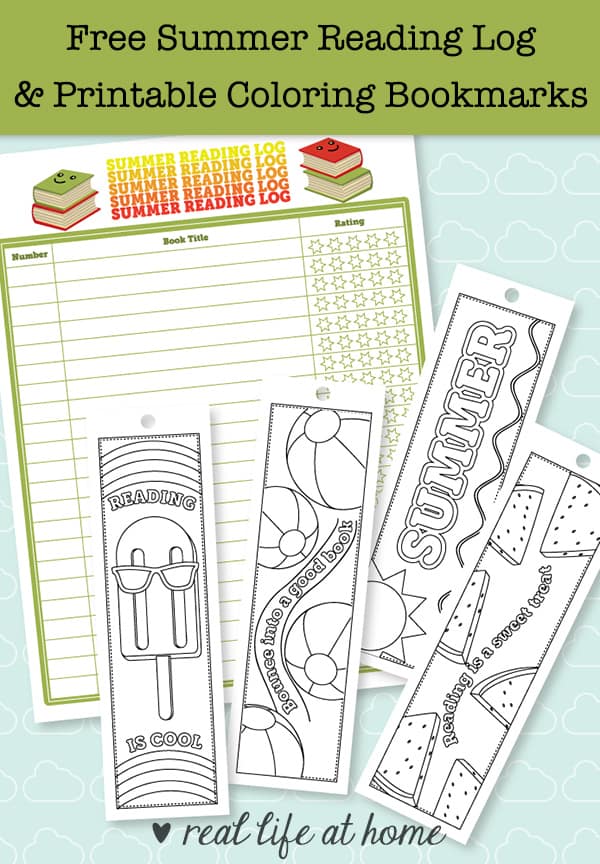 ---
Disclosure: This post contains affiliate links. They don't change the price you pay. However, when you shop through them, we may receive a small compensation.
Summer Scavenger Hunt Packet
Subscribe to our weekly newsletter and receive the Summer Scavenger Hunt Ideas Printable Packet as a free gift