The following post is from Dianna of The Kennedy Adventures:
This post contains affiliate links. Thanks for your support of our authors. 
Whether you're taking a break from your homeschool for the summer, or working on a year round approach, these longer days are perfect for summer crafts for preschoolers.
Let's take a look at some of the fun activities you can try to keep your preschoolers engaged this summer.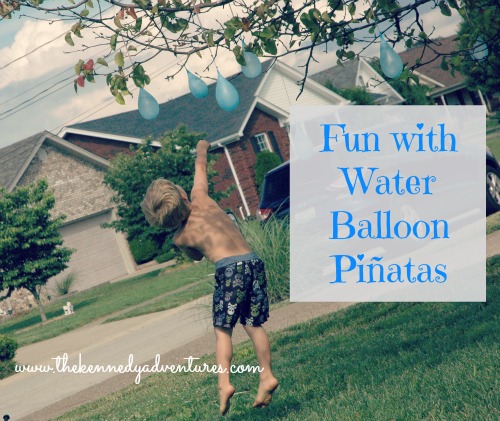 Keep cool this summer with these water balloon pinatas. These would be great for summer birthday party games!
Looking for more ideas for water play for preschoolers?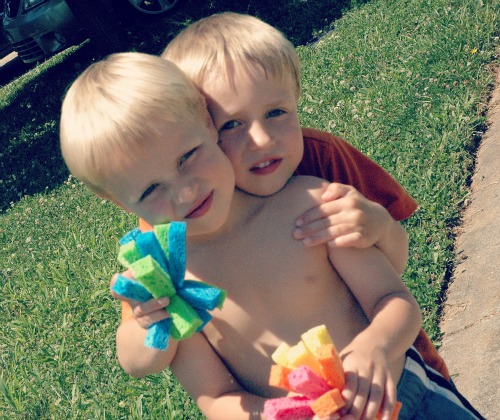 Grab your sponges and fishing line and make your own sponge bombs to take to the pool or use in your back yard.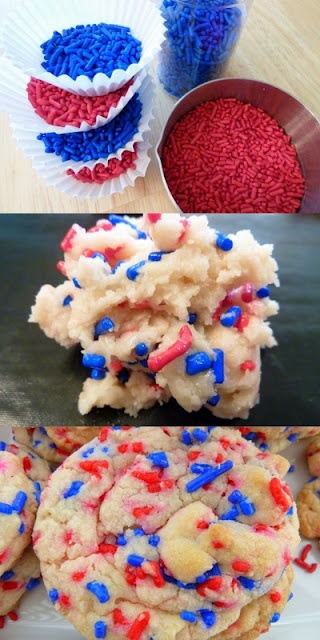 While you're reading 4th of July books this summer, save some time to make some Firecracker Cookies with your children.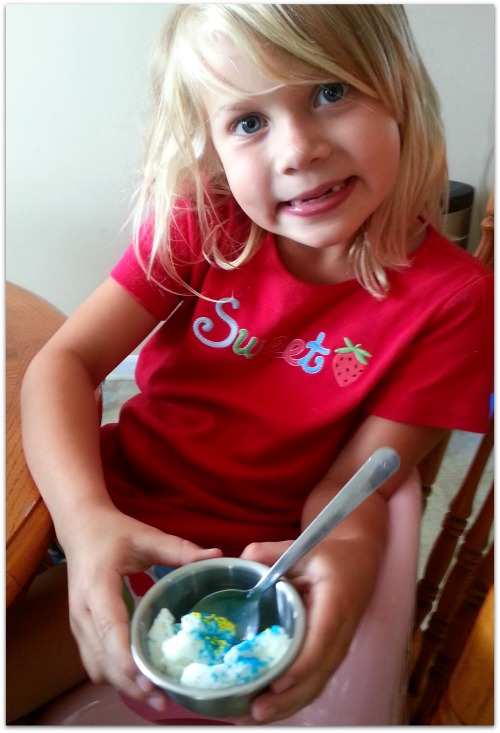 Want to enjoy some ice cream with those cookies? You can make it yourself and even teach your kids some science along the way with this Ice Cream in a Bag activity.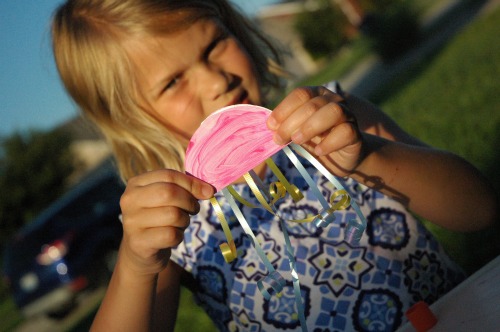 If you're reading beach and ocean books this summer, you'll need some hands on activities.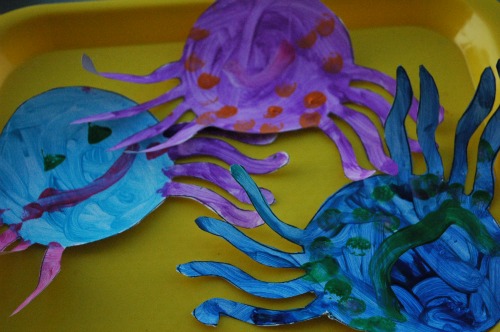 Our kids had fun making octopus and jellyfish crafts.
Going on a beach vacation this year?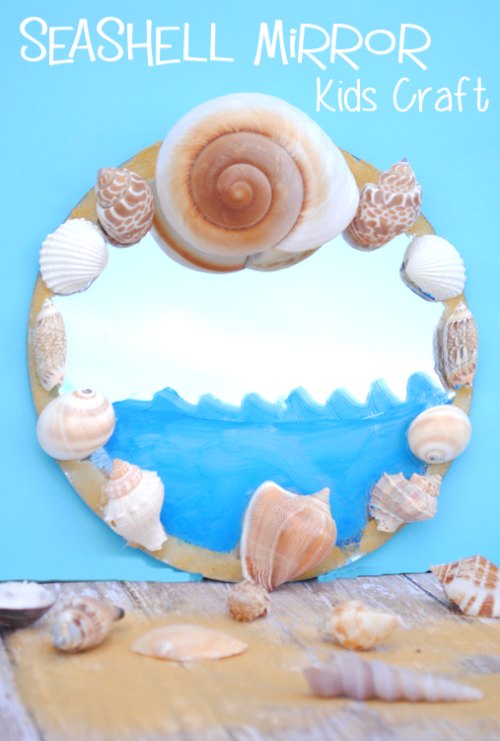 Don't forget to collect shells to create this adorable seashell mirror as a memento of your trip.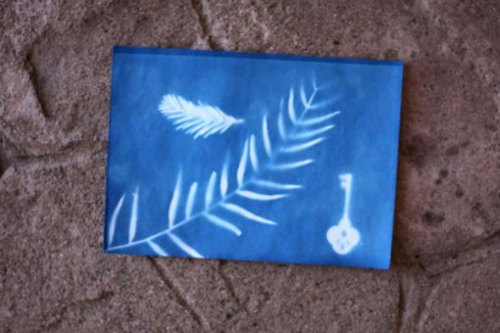 Take advantage of the sunshine to work on teaching your preschoolers some science with these fun sun prints
Summer activities don't have to break the bank, either. Take a peep at these frugal ideas for summer fun.
Flip flops are a staple in my kids' summertime wardrobe. I found a few ideas to make them even more fun!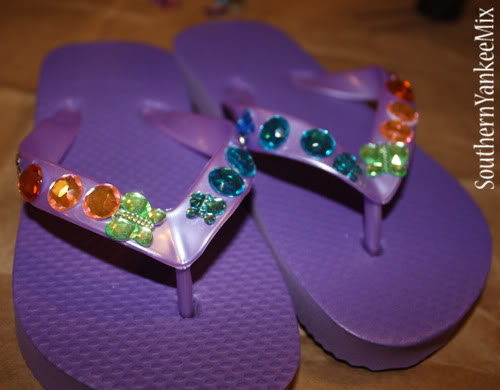 Have girls at home? Grab some jewels and jazz up their flip flops. You could even make matching pairs.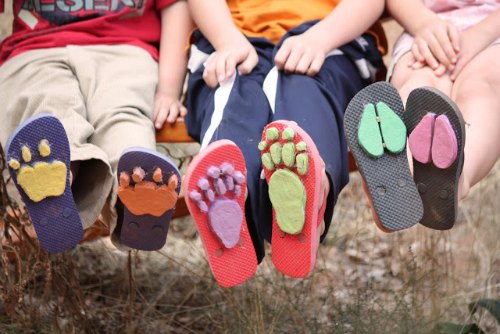 I'm adding this to my list of dinosaur crafts and activities. After we read some of the boys' favorite dinosaur books, I'll bet we can create some fun dinosaur flip flops.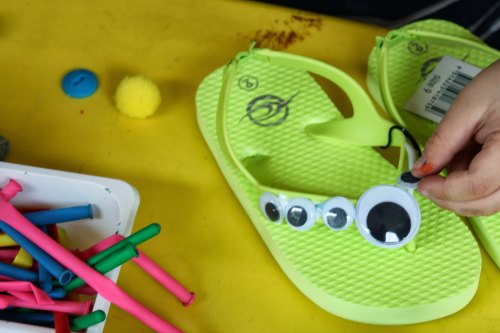 If we're in the mood for monster crafts instead, I think these Googly Eye Flip Flops will be a hit.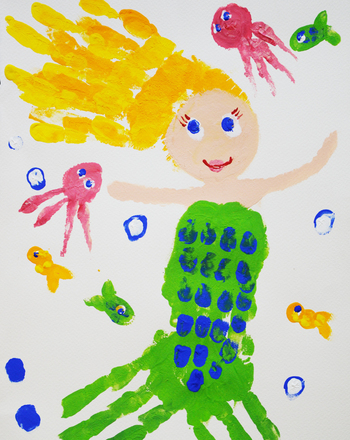 I love handprint art! This handprint mermaid is adorable and would look beautiful on my daughter's wall! Just grab some paint and canvas, then you're ready to begin!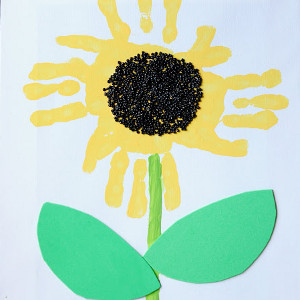 If mermaids aren't your style, check out this Sunflower Art instead.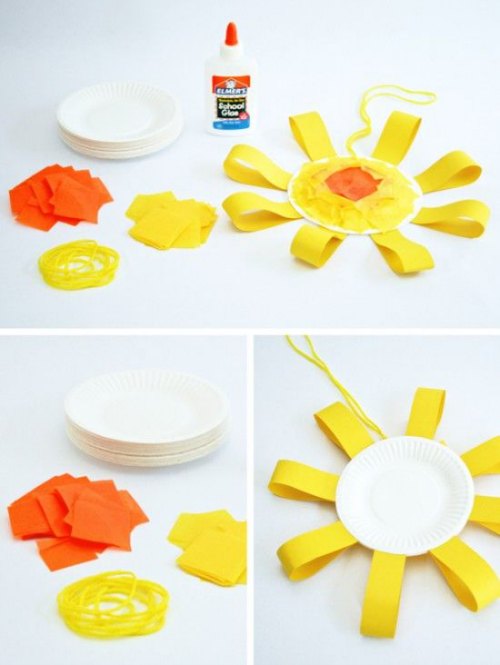 Want some more cheery decor? This bright Sun Mobile would be perfect to hang up at home.
When the sun sets, it's time to hunt for lightening bugs!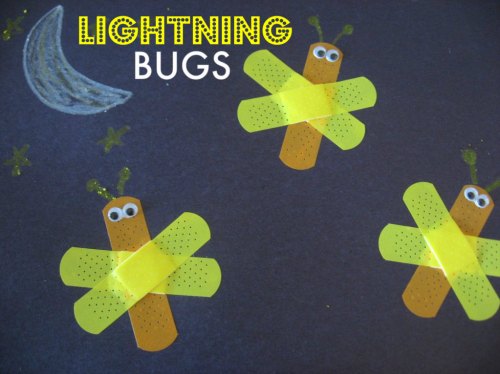 Lightening Bugs
I found two version of this summer craft for preschoolers.
You'll need to be on the lookout for some neon bandages to put together these lightening bugs.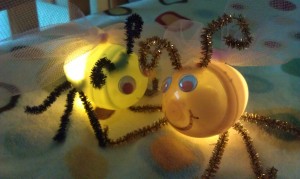 Do you have plastic Easter eggs lying around? Grab some tea lights and create these fun bugs with your children.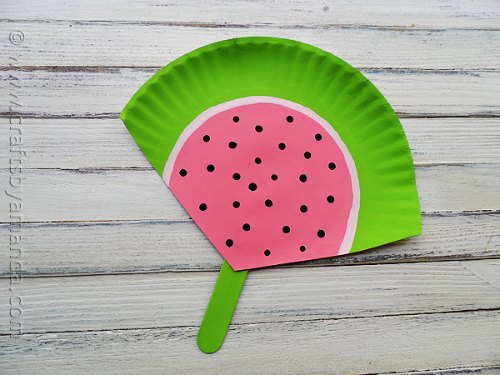 Before you set off for summer picnics with the kids, set aside craft supplies like paper plates and craft sticks to put together this watermelon fan.
Do you have more great ideas for summer crafts for preschoolers?
Join 35,000+ Other Awesome People
Subscribe to the Real Life at Home weekly newsletter to get our latest content, exclusive free printables, learning activities, and ideas for celebrating with your kids all year