Free Printable Summer Reading Log and Bookmarks to Color Post Preview: You will find a free printable summer reading log and bookmarks to color that are summer-themed. There are also more ideas for summer reading fun.
---
I loved participating in the summer reading program at the library when I was a kid. Every year, we loved getting prizes and participating in all of the fun events at the small town library. Big cities have a lot to offer, but small towns are awesome.
Since summer is nearly here, it's the perfect time for some summer bookmarks to color as well as a summer reading log. Whether you use them at home, in a classroom, or in a library reading program, these free printables are sure to be a hit.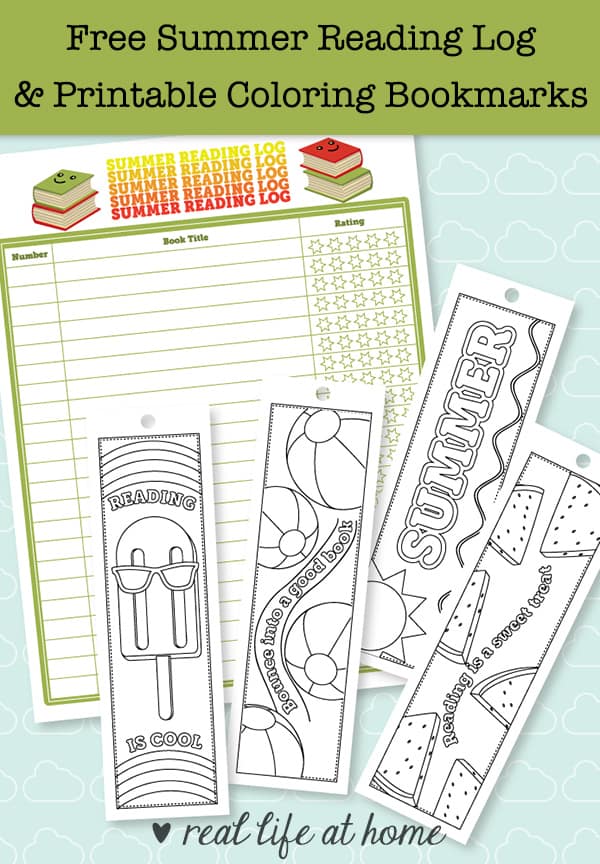 Free Printable Summer Reading Log and Printable Bookmarks to Color
The Summer Reading Log Printable
The summer reading log in this free downloadable packet has spots for:
Numbering each of the books you have read
The title of each book
A rating that you are giving the book out of five stars
While this page is only available in color, it should print well in black and white. This makes it more cost-effective for mass printing. Of course, if you prefer to print it in black and white, you might decide to use some bright summer colors for the paper to jazz it up.
Related Reading: Summer Writing Prompt Ideas to Inspire Young Writers
Summer Set of Printable Bookmarks to Color
The second page of printables in the packet contains four fun summer-themed bookmarks for kids. You will want to print these summer bookmarks on white cardstock so they can be easily colored in. The cardstock will also help to make them sturdy for use as bookmarks. If you want, you could even laminate the finished bookmarks!
The Summer-themed Printable Bookmarks to Color include the following designs:
Beach balls with "Bounce into a good book"
Popsicle with "Reading is cool"
The Sun with "Summer" and a design
Watermelon slices and "Reading is a sweet treat"
Other Fun Summer Reading Activities
Barnes and Noble Summer Reading Program
20+ Engaging Summer Reading Activities – Growing Book by Book
Themed Books and Activities for Summer Reading and Learning – Start with a Book
10 Summer Reading Programs Kids will Love – We are Teachers
Related Reading: Fun Summer Learning Activities: 10 Ways to Keep Learning During Summer Break
Free Printable Summer Reading Log and Printable Bookmarks to Color Terms of Use
The packet has a terms of use page before the pages of printables. Please be sure to read the page. By using the printables, you are agreeing to the terms of use.
While it is your responsibility to read the terms of use page in the packet, I will highlight a few things from that page.
These printables are free for personal, classroom, group, co-op, and library use. They may not be used for any commercial purposes. If you aren't sure if your use of them is allowed, just contact me to find out. 
You may not host this packet or these printables on your website or any website or file sharing service. They are exclusively for use by Real Life at Home. You may not distribute them via email or other electronic means. You may not use these printables and claim them to be your own.
If you have any other questions about the terms of use, please be sure to ask!
Download Your Printable Summer Bookmarks to Coloring and Summer Reading Log
Download the Summer Reading Log and Summer Printable Bookmarks to Color
Other Free Summer Printables and Bookmarks You May Love: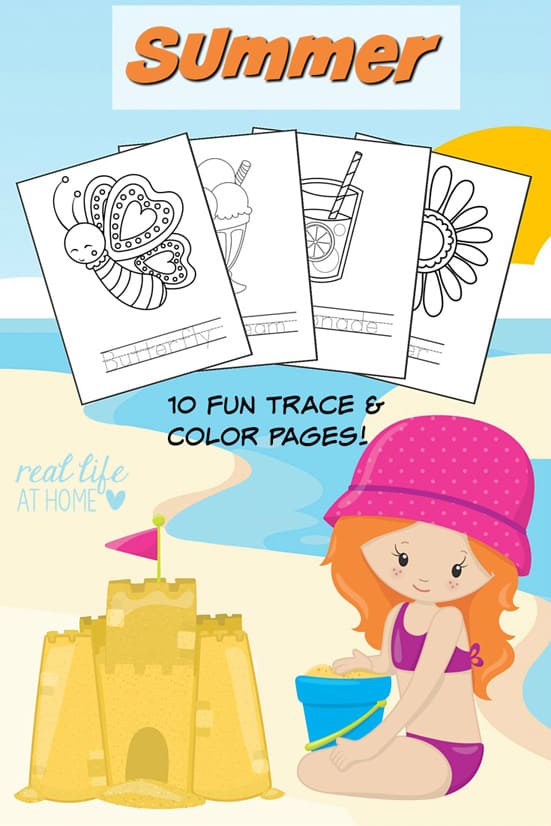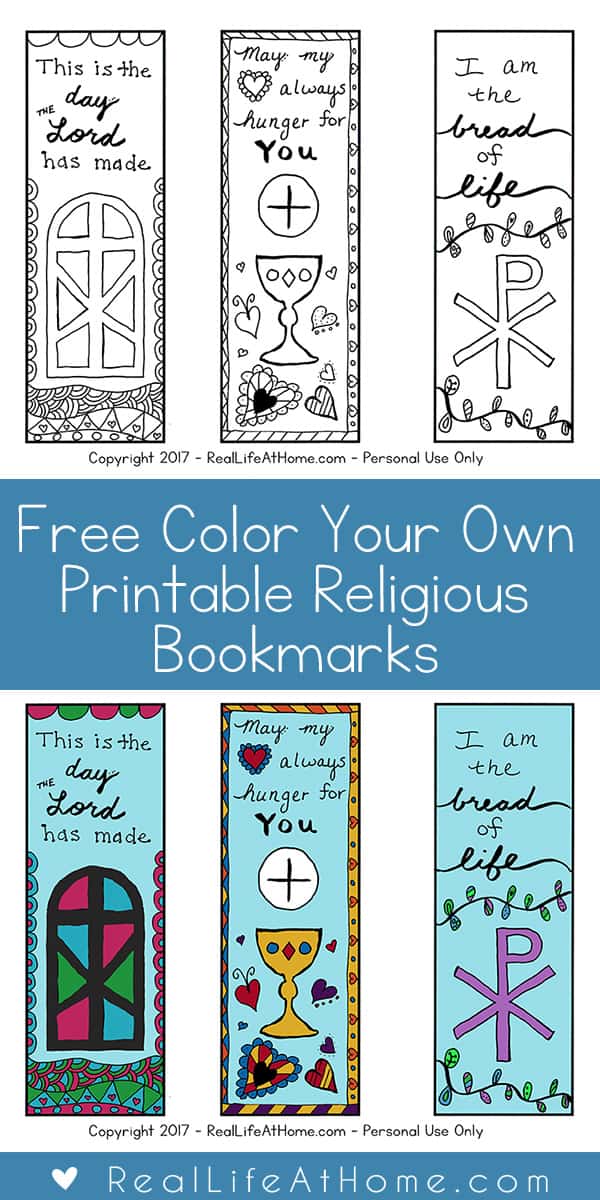 ---
Disclosure: This post contains affiliate links. They don't change the price you pay. However, when you shop through them, we may receive a small compensation.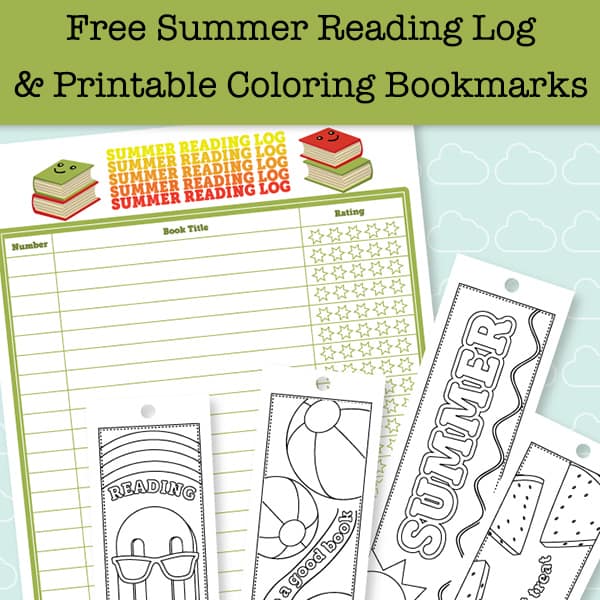 Summer Coloring and Tracing Printables Packet
Subscribe to our newsletter and receive the Summer Coloring and Tracing Printables Packet.