Summer Camp Out Printables and Activities is a post from Tara of This Sweet Life and Embark on the Journey:
Summertime is perfect for camping out and s'mores. S'mores are my favorite summertime snack! If I can't make them around a campfire or fire pit, I will pop those babies in the oven and enjoy them anytime I can!
My kids look forward to camping out with my parents each summer. They don't tent-camp, but they do cook everything on an open fire. The kids love roasting hot dogs and hiking with their grandparents.
They also like camping in the backyard. My hubby will pitch the tent in the backyard, and the kids loving sleeping out there.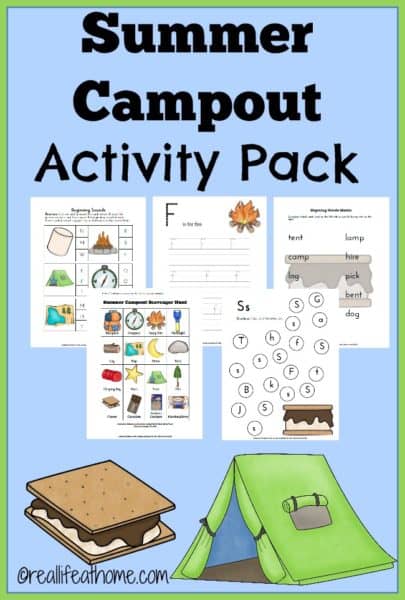 Summer Camp Out Printables
This fun Summer Camp Out printable is full of fun learning activities for your little ones. There's even a Camp Out scavenger hunt to take along on your next family camping trip. Inside this 23 page learning pack, you'll find the following camp out and s'mores themed activities:
Letter Identification
Handwriting Practice
Graphing
Rhyming Words
Word Search
Pages for a Memory Game
Clip Cards
Scavenger Hunt
and More!
This printable packet is free to Real Life at Home email subscribers. You may unsubscribe at any time. If you are already a subscriber, just use the email address that you are already subscribed with in the form below.
If you prefer to purchase it instead of subscribing, you may purchase this packet for just a couple of dollars.
Summer Camp Out Printables and Activities
Subscribe to our newsletter and receive the Summer Camp Out Printables and Activities Packet.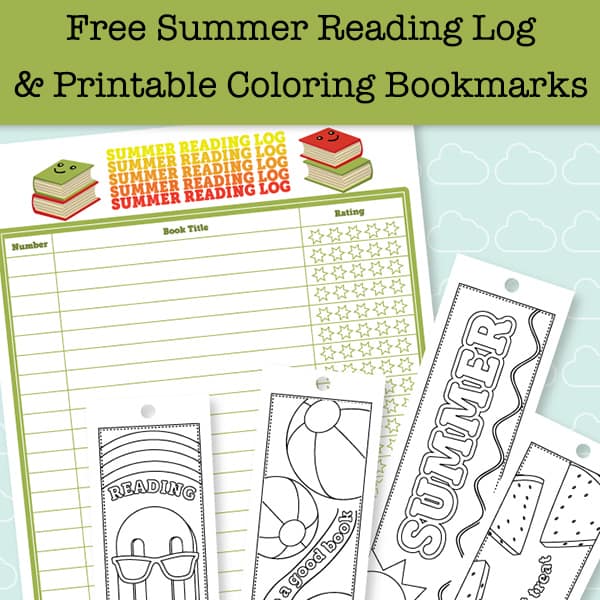 Fun Summer Books to Read
S is for S'mores: A Camping Alphabet
The Berenstain Bears Blaze a Trail
A Camping Spree with Mr. Magee

Other Fun Campout/S'mores Activities
There are so many fun things you can do with a campout or s'mores theme. For instance, here's a fun mini campfire craft your kiddos can make.
If you are planning a campout of your own, this free camping menu planner will come in handy. Your little ones will love making a nature mobile with things they find in the woods. Here's a fun list of anti-boredom camping activity bags.
Play one of these ten campfire games for the whole family. Or, plan an indoor camp-out. If you are camping indoors, try one of these three indoor s'mores recipes. Yum!
Do you enjoy camping outdoors? Or, like me, do you prefer the inside version better? No matter! Have fun this summer. Make some memories with your kiddos.
Other Posts You Might Like:
Family Summer Fun Bingo Printable
Summer Themed Word Search Printable

How (and Why) to Build a Teepee-Style Fairy House
10 Fun Summer Activities for Families Printable
Summer Crafts for Preschoolers
This post contains affiliate links. They don't change the price you pay. However, when you make a purchase through them, we may receive a small compensation. Thank you!
Summer Camp Out Printables and Activities was originally published on June 5, 2015. This post was most recently updated in July 2017.
Summer Camp Out Printables and Activities
Subscribe to our newsletter and receive the Summer Camp Out Printables and Activities Packet.