Free Nature Scavenger Hunt Printables for Kids: Enjoy some time outdoors with kids during the spring and summer with this set of two nature scavenger hunts for kids.
---
After a long winter, it's always nice when some beautiful spring weather rolls in. We've had a lot of cold and rainy weather, but then beautiful weather for a day, which was nice.
If you have some nice weather right now, or you're just hoping for some soon, you and your kids may enjoy going out for a nature scavenger hunt. To help you out with that, I have a brand new free printable set of nature scavenger hunt printables.
Note: The nature scavenger hunt free printable set is available much farther down in this post.
---
Related Reading:
---
Free Nature Scavenger Hunt Printables Set
This free packet includes two different nature scavenger hunts that are perfect for spring or summer. They are best used with toddlers through early elementary school-aged children. Of course, there may be older children who will also enjoy it depending on their individual needs and abilities.
These scavenger hunts are great hands-on activities that can get your kids outside and having fun, plus they will really pay attention to their surroundings.
Since this packet is totally free, you can download it and then decide if they are right for you and your kids or students. Bonus!
What's Included in the Nature Scavenger Hunt Printables?
This packet is a four page download. It's a free printable with no opt-in required!
The first two pages are a cover page and terms of use/copyright page. The terms of use/copyright page also includes directions for how to use the scavenger hunt with students. You likely won't need to make copies of either of these pages.
The packet also includes two pages of printable nature scavenger hunts.
Nature Scavenger Hunt Printable
On the page labeled as Nature Scavenger Hunt, kids can check off the following things that they see (each is written as a word and has a corresponding picture):
Pond Scavenger Hunt Printable
The printable labeled as Pond Scavenger Hunt can be done by a pond, lake, or bog. You also might find other nature areas that have a lot of the items on the printable. Like the other printable, this one has each item as both a written word and as a picture.
Words and pictures included on the pond scavenger hunt printable:
How to Use These Printables
1. Print one nature scavenger hunt and one pond scavenger hunt page per child. Or, if you prefer, you can work as a family or as a class on one scavenger hunt together.
These are in color, but you can print in grayscale or black and white if you prefer. (If you don't have a color printer, this is a new version of my color laser printer, which I love.)
2. Put the scavenger hunt on a clipboard and make sure to take along a pencil, pen, or marker for marking off items as they are found. (I like this type of clipboard that opens up so you can keep other papers and supplies inside.)
3. You can make this a one day activity or use this throughout the spring or summer to try to find everything on both lists.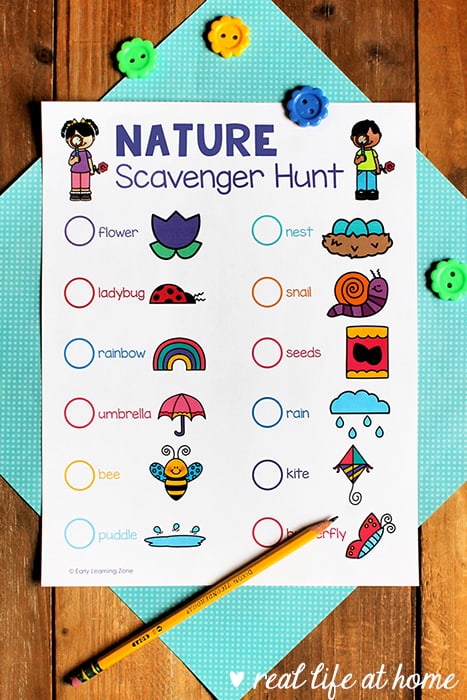 A Few More Resources for Nature Studies
Spring and Summer Scavenger Hunt Printable Set for Kids Terms of Use
This Nature Scavenger Hunt Printable Set is a free download for personal or classroom use. When you make copies, please make sure that you keep the copyright information on all copies.
You may not sell, publish, or host this printable set or the individual pages on any other website. This includes that you may not upload it to your website or any organization's website for people to download. You also may not upload them to file sharing sites like Google Drive, DropBox, Scribd, etc. (You may, however, save it somewhere like DropBox, for example, if you are the only one with access to it and are simply using it for your personal storage.)
If you want to pass along the printable to others, please feel free to share a link to this post (not directly to the printable) with others. Thanks!  (Printables terms of use)
Download Your Nature Scavenger Hunt Printable Packet
This packet is a completely free download available exclusively on Real Life at Home:
Download the Free Packet for of Nature Scavenger Hunt Printables Here
If you have any issues with the clarity of this printable, your web browser may be to blame. I have some tips to help you with this!
Other Free Printables You May Love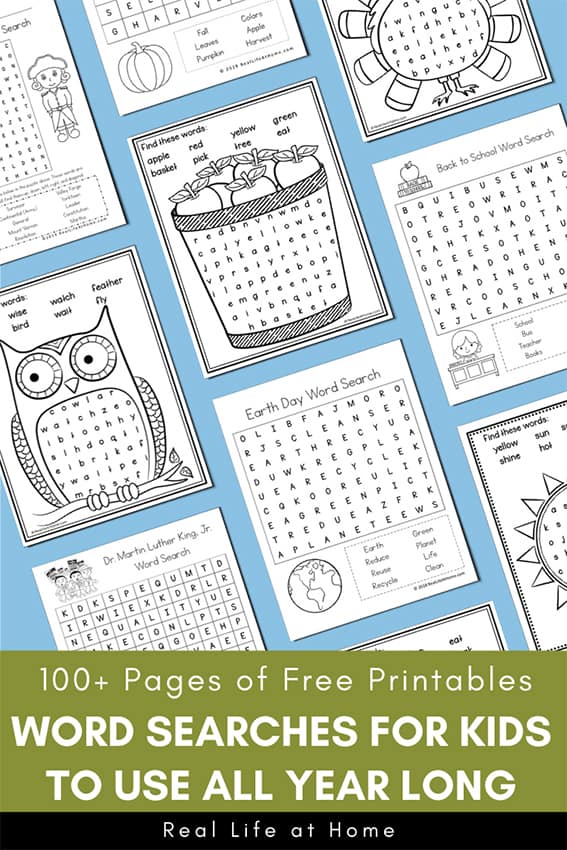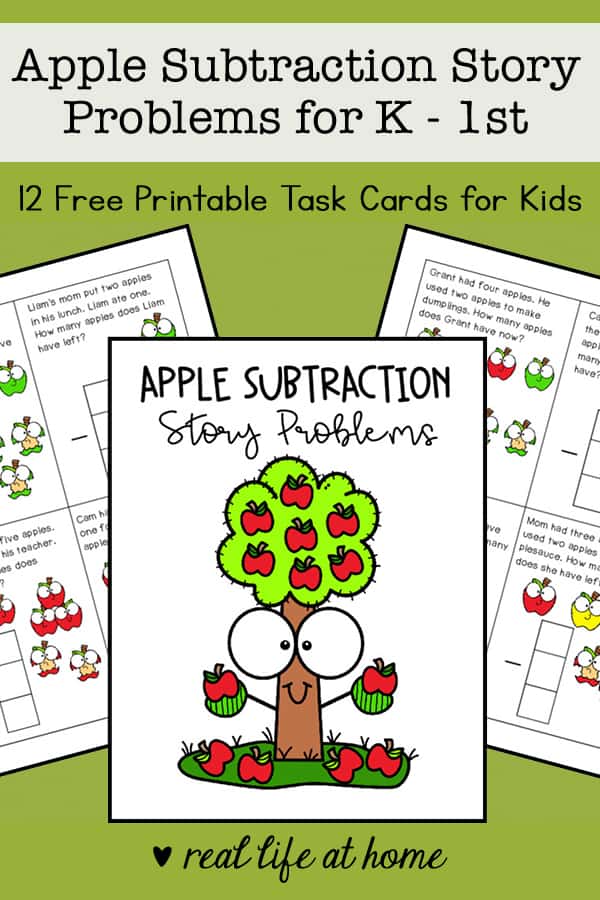 ---
Disclosure: This post contains affiliate links. They don't change the price you pay. However, when you shop through the link, we may receive a small compensation.
Summer Scavenger Hunt Packet
Subscribe to our weekly newsletter and receive the Summer Scavenger Hunt Ideas Printable Packet as a free gift