Free Printable Bug Bookmarks and Reading Log for Kids Post Preview: You will find a free printable reading log and bookmarks to color that feature insects, worms, and snails. There are also more links to free printable bookmarks for kids.
---
I have shared before about how much I loved summer reading programs at the library. It was always fun to work on filling up my chart while also earning prizes. Plus, I loved that the library in the tiny town that I spent summers in when I was younger had lots of special programs throughout the summer as part of their summer reading program. Tiny towns are sometimes fun like that.
Whether you use these bug bookmarks and reading log during the summer or during the school year, they are fun to color and are sure to be a hit with kids and adults alike.
Really – it's okay if you print one out for yourself too! Don't let kids have all the fun. See how many books you can fill your reading log with.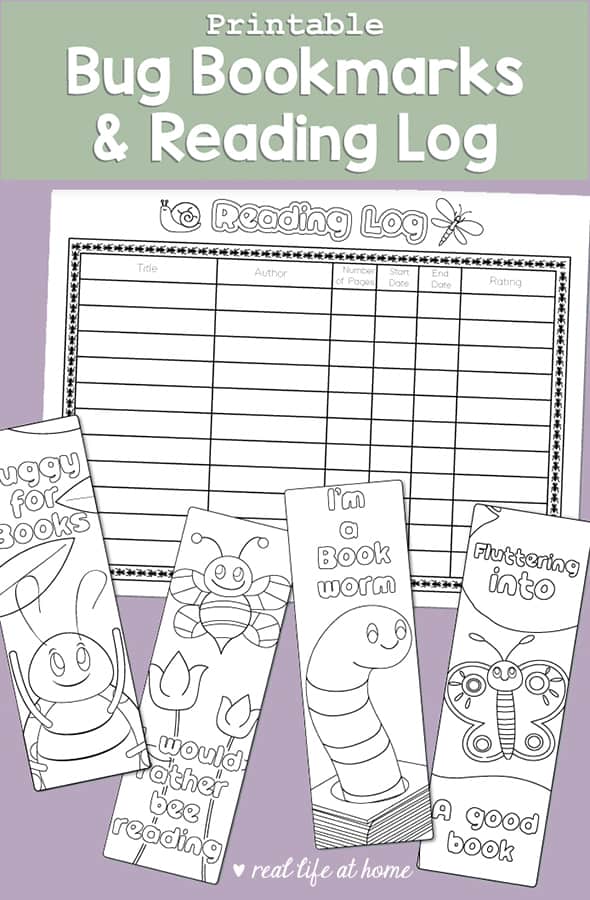 Related Reading:
Quick (but Important) Note about This Theme
Although these printables have an overall theme of insects, there are also other small outdoor friends on the bookmarks and reading log that aren't insects.
So, if you talk to kids about it, don't call them all insects or bugs.
One of the bookmarks features an earthworm. While worms can be classified in many ways depending on the type of worm, an earthworm is an annelid.
On the reading log, there is a snail. Snails are mollusks.
Free Printable Small Critters and Bug Bookmarks to Color and Bug Reading Log
The Insects and Friends Reading Log Printable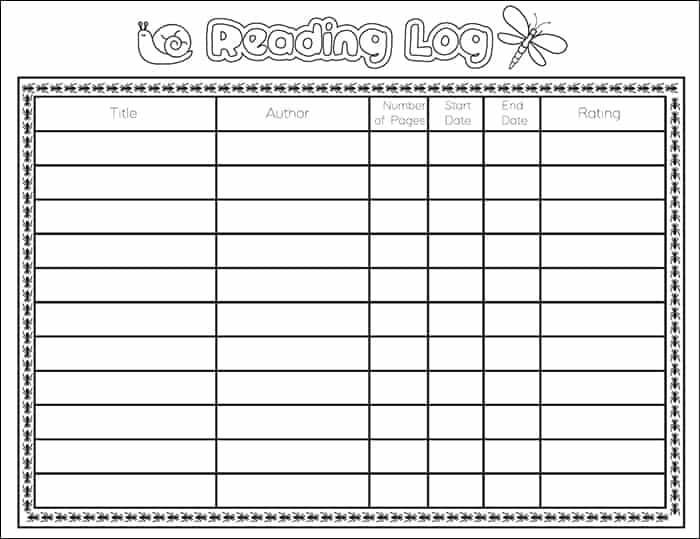 The reading log in this free downloadable packet has spots for:
Title of each book
Author
Number of Pages
Start Date
End Date
Rating
There is no special rating system on this, so the log keeper can decide what rating system they would like to use.
The Insects and Friends reading log is black and white so that it can be printed and colored in. It features ants, a dragonfly, and a snail.
If you prefer to not print on white paper, however, it would also look great on this set of cool colored papers. (Such beautiful colors!)
Related Reading: Summer Writing Prompt Ideas to Inspire Young Writers
Set of Printable Small Critters and Bugs Bookmark Set to Color
The other page of printables in the packet contains three bug bookmarks and one worm bookmark for kids. You will want to print these bookmarks on white cardstock so they can be easily colored in. The cardstock will also help to make them sturdy for use as bookmarks. If you want, you could even laminate the finished bookmarks!
The Printable Bookmarks to Color include the following designs:
Buggy for Books
I would rather bee reading
I'm a book worm
Fluttering into a good book
Related Reading: Seize the Summer & Grow: How to Make a Simple Summer Goals List (with Free Printable)
Free Printable Insects and Friends Reading Log and Bookmarks Set Terms of Use
These printables are free for personal, classroom, group, co-op, and library use. They may not be used for any commercial purposes. If you aren't sure if your use of them is allowed, just contact me to find out.
You may not host this packet or these printables on your website or any website or file sharing service. They are exclusively for use by Real Life at Home. You may not distribute them via email or other electronic means. You may not use these printables and claim them to be your own.
If you have any other questions about the terms of use, please be sure to ask!
Download Your Free Printable Bug Bookmarks and Reading Log for Kids
Download the Bug-themed Reading Log and Printable Bookmarks to Color
Other Free Printables and Bookmarks You May Love: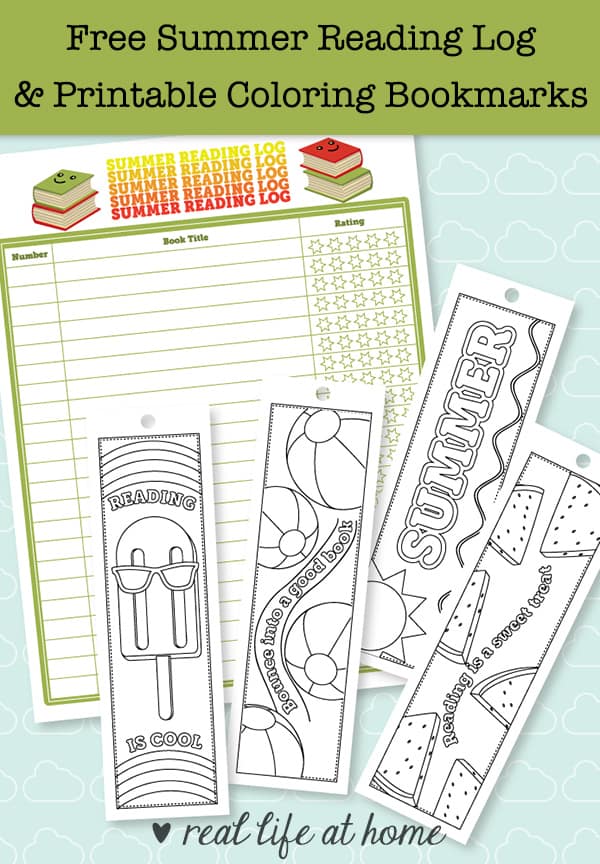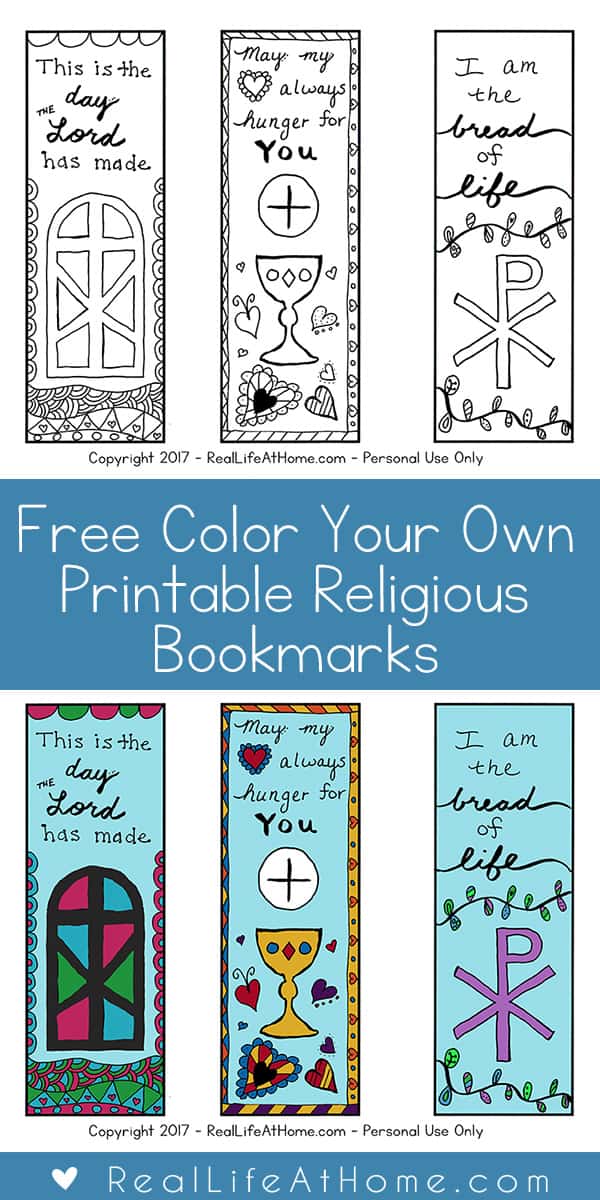 ---
Disclosure: This post contains affiliate links. They don't change the price you pay. However, when you shop through them, we may receive a small compensation. 
Plants and Gardening Learning Packet
Subscribe to our weekly newsletter and receive the Plants and Gardening Learning Packet for Free.