Bored Jar Activity Ideas Plus Free Printables Post Preview: Are your kids bored and having difficulty trying to figure out what to do? I have a bunch of ideas for activities to do plus free printable bored jar activities and labels.
---
Now that my kids are older, I don't have too many times when they come to me and tell me that they are bored and looking for something to do. However, I remember those days. It can be frustrating to try to come up with ideas for them. So, I'm going to try to help you out with that!
I have a new printable set with a bunch of activities to put into a Bored Jar, as well as a set of printable labels that you can add to your Bored Jar if you'd like.
Hopefully this set will add some fun and purpose the next time your kids are looking for things to do!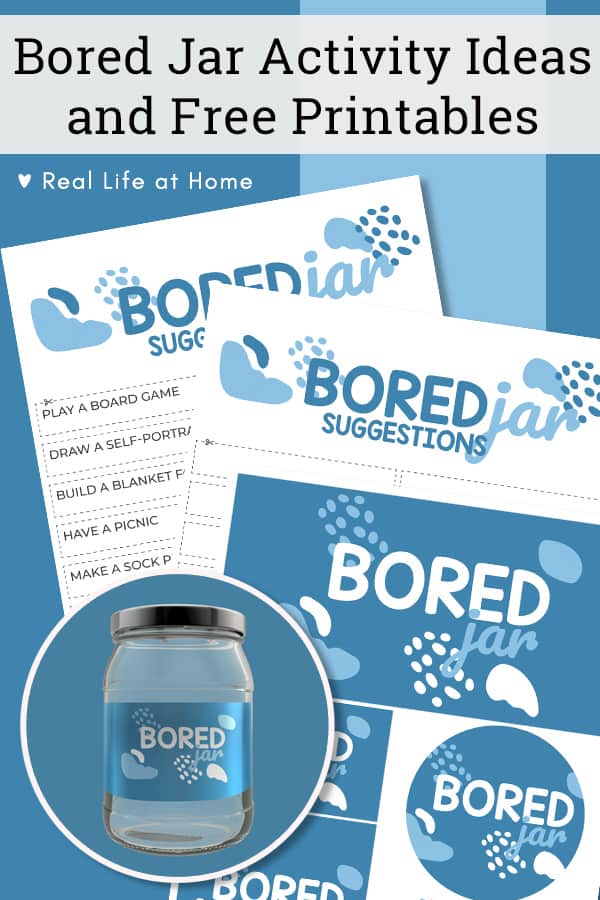 ---
Related Reading:
---
Bored Jar Free Printables
While the Bored Jar activities list includes 36 premade activities, you definitely don't have to use them all in your jar. You can just pick and choose which of the activities you want to include in your own Bored Jar from the printable.
The printable also includes a blank sheet for you to add your own activities or chores. You can print as many of the blank sheets as you want to, if you need more than 18 extra activities.
Make this project work for your family!
Bored Jar Activities for Kids
The free printable Bored Jar Activities for Kids includes 36 activities. From the super simple to the more involved, there is a treasure trove of very doable ideas to fill in some of those bored hours.
Plus, like I already mentioned, there is a blank page for you to fill in your activities, chores, exercises, and more.
Activities included on the Bored Jar Activities Printable
A page of 18 blank entries for you to add your own activities, projects, exercises, tasks, or chores
Play a board game (kids could even make their own board games!)
Work on a puzzle
Draw a self-portrait
Write a short story
Have a picnic
Make a sock puppet (Here is a set of DIY Sock Puppet Projects)
Play in a sprinkler or pool
Do a scavenger hunt (here are 14 free printable scavenger hunts to help)
Write a poem (here are some hands-on poetry projects)
Make rootbeer floats or sundaes
Organize your bedroom
Organize your closet
Paint or do an art project
Make a video – I didn't add more to this on the small slip, but this could be a music video for a favorite song, a how-to video, a funny video, or some other creative video idea
Play a card game
Do an exercise video or dance routine
Make a blanket fort (there is a cool "How to Make The Coziest Blanket Fort Ever" video to check out below – I love it!)
How to Assemble Your Bored Jar
This can be super simple or a little more involved. You make the choice!
For the simplest option, skip the jar altogether. Just keep the printable handy (maybe on a clipboard or attached to a bulletin board) and you or your kids can pick an activity from the list. Easy peasy.
If you have a jar to use, you can decorate it how you want or you can use the labels that are part of the free download. If you use the provided labels, you can attach them to your jar with double-sided tape or Mod Podge. (Mod Podge would work best.) You could also opt to print them on sticker paper, which would also work extremely well.
For the activities, you can just cut the printable apart and put them into your jar either folded or unfolded. Printing them on cardstock will help to keep them usable longer.
If you want them to be sturdier, you can glue, tape, or Mod Podge activities to craft sticks. Then, you can put the craft sticks in the jar. Ta da!
Bored Jar Printable Terms of Use
The Bored Jar Printable Set is a free download for personal or classroom use. When you make copies, please make sure that you keep the copyright information on all copies.
You may not sell, publish, or host this printable page on any other website. This includes that you may not upload it to your website or any organization's website for people to download. If you want to pass along the printable to others, please feel free to share a link to this post (not directly to the printable) with others. Thanks so much!  (Printables terms of use)
Download Your Free Printable Here
This printable is a completely free download available exclusively on Real Life at Home:
Download the Free Bored Jar Activities for Kids Here
Other Printables and Resources You May Love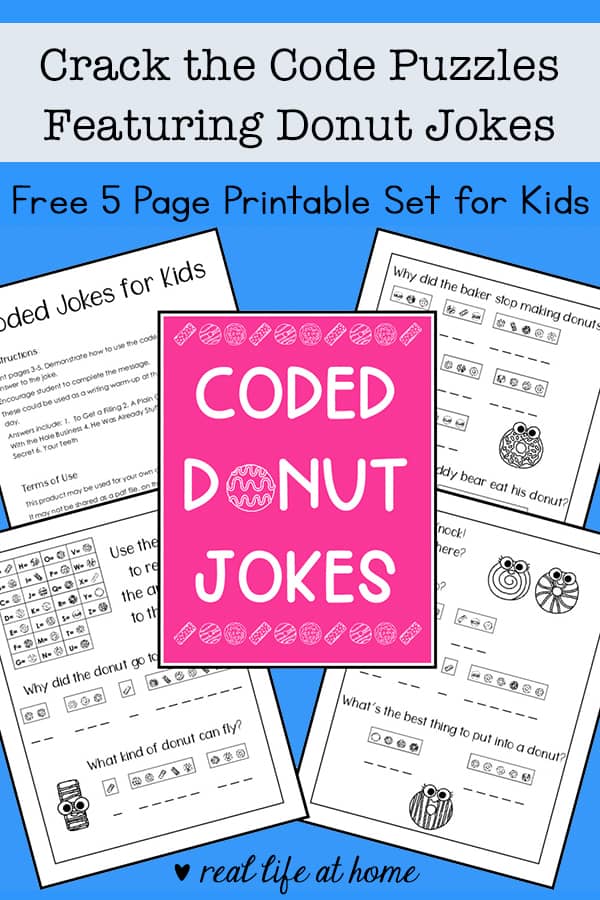 ---
Disclosure: This post contains affiliate links. They don't change the price you pay. However, when you shop through them, we might receive a small compensation.
Summer Scavenger Hunt Packet
Subscribe to our weekly newsletter and receive the Summer Scavenger Hunt Ideas Printable Packet as a free gift