Free Printable: 30 Fall Activities for Kids and Families Post Preview: Make autumn exciting this year with a free printable of fall activities for kids and families. How many activities will you complete?
---
Fall offers up so many fun activities for kids and families. It's a unique time of year, with its own special visuals and tastes. Eating a caramel apple during the spring just wouldn't quite be the same.
One of our favorite fall activities has been to go camping. While we don't do it every year, we have rented a family cabin in a state park five or six times during the fall. It has always been fun, and we treasure those times.
Of course, I didn't feel like I was going to treasure it when the kids were younger and Eric and I were peddling them all around the lake in a paddleboat. Ha! We were glad when they got older and we got two paddleboats instead and made one kid help a parent. It was a lot easier!
To celebrate the season and help you do some fun things with your kids, I have a brand new Free Printable Fall Activities for Kids and Families! It features 30 fun fall activities for people of all ages.
Note: The 30 Fall Activities free printable is available farther down in the post.
---
Related Reading:
---
Free Printable Fall Activities for Kids and Families
You can decide the best way to use this printable if you're using it with your family or your class. You can try to do all (or most) of the things in a one month period since it's 30 activities. Or, you can spread it out and just try to do most or all of the activities sometime this fall.
Personally, I think we put ourselves under a lot of pressure. So, if it was me, I would look at it just as printable fall activities to be done anytime in the fall. Not all at once.
If you just shoot for doing them all during the fall, then you can tackle more than one in one day and then sometimes have a few days without doing one.
Make this enjoyable. These printable fall activities for kids and families should be fun, not a chore. So, do what works best for you and your family.
There are ideas on the list that can be done by all ages. Plus, there are a lot of different types of fall activities on the printable. So there's a little something for everyone.
30 Fall Activities for Kids and Families
Here are the fun fall activities included in the free printable fall activities sheet:
1. Make hot chocolate – Here are some wonderful hot chocolate recipes plus directions for how to make your own hot chocolate buffet, which is a super fun idea for a fall party!
2. Go for a hayride
3. Visit a farmers market
4. Bake an apple pie
5. Visit an apple orchard or pumpkin patch – here is a printable pumpkin patch scavenger hunt
6. Make s'mores – If going outside won't work for you, here's a recipe for S'mores Rice Krispie Treats.
7. Make a fall-themed craft or project – Here are just a few you might like:
8. Make a batch of chili
9. Make a pinecone bird feeder – Here are directions for making a pinecone bird feeder. Here is one that has suggestions other than peanut butter plus has some other bird feeder options such as bagel halves.
10. Visit a local festival – I don't know about around where you live, but there are tons of different festivals in the fall around us. In less than a month's time in our area, we could enjoy music and art under the stars, eat at an apple and popcorn festival, check out a reenactment of life in the 1700s for French and Native American fur traders, and celebrate the richness of other cultures at a global festival.
And do you know what? That would be with us skipping tons of other festivals happening in the fall. Your area probably has some cool stuff going on too!
11. Jump in a pile of leaves
12. Drink apple cider
13. Borrow a fall book from the library – Here are all kinds of fall books for kids!
14. Eat a piece of pumpkin bread
15. Build a bonfire
16. Make a list of things you're thankful for
17. Attend a football game – Don't know anything about football? That's okay! Here are some football basics.
But even if you don't know how to play, you can still have fun at the game. I don't really like football, and I still can't help but have fun and get into the game when we have gone to football games at our old high school on Friday nights.
18. Bake muffins – Perfect for fall, here are recipes for apple nut muffins and zucchini raisin walnut muffins
19. Make stew or soup – I love this easy homemade chicken noodle soup!
20. Plant fall flowers or other plants
21. Make a leaf rubbing – Here are a few ways to do leaf rubbings.
22. Have a picnic
23. Take a drive in the country
24. Paint or carve a pumpkin – While carving a pumpkin is more traditional, you could fingerpaint on a pumpkin. Or here are a bunch of ideas for painting your pumpkin to make it into an animal.
25. Roast pumpkin seeds – Not only does this post have directions on how to roast pumpkin seeds, but they also give different suggestions of seasonings to use based on what kind of taste you're looking for.
26. Go on a nature walk
27. Eat a candy or caramel apple
28. Go for a bike ride or hike
29. Read a book outside
30. Watch a fall movie
---
Another Fall Printable You May Love
Note: The 30 Fall Activities free printable is available farther down in the post.
Fall Science Printables Packet
Subscribe to our weekly newsletter and receive the
Fall Science Printables Packet as a free gift.
---
Terms of Use for the Free Printable
The Printable Fall Activities for Kids and Family download is free for personal or classroom use.
You may not sell, publish, or host this printable on any other website. This includes, but is not limited to, that you may not upload it to your personal, school, or church's website for people to download. You also may not upload the fall activities printable to sites like Google Drive (unless only accessible by you), DropBox (unless only accessible by you), or Scribd, for example. (This is not an exhaustive list.)
If you want to pass along the printable, please feel free to share a link to this post (not directly to the printable) with others. Thanks!  (Printables terms of use – downloading and using this printable indicates that you agree to the terms of use.)
Download Your Fall Printable Here
The 30 Fall Activities Printable for Kids and Family is a completely free download available here on Real Life at Home:
Download Your Printable Fall Activities Sheet Here
Other Printables You May Love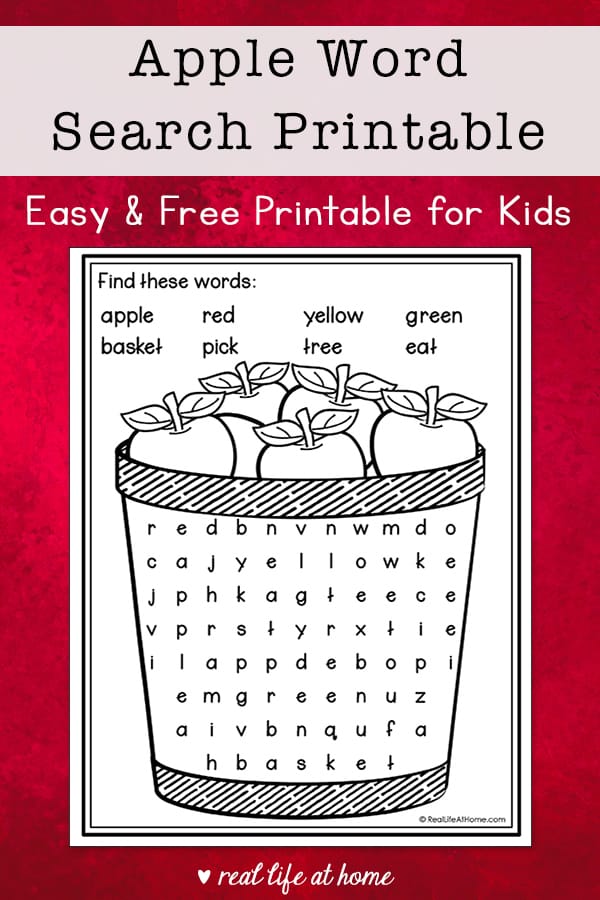 ---
Disclosure: This post contains affiliate links. They don't change the price you pay. However, when you shop through them, we may receive a small compensation.
Join 35,000+ Other Awesome People
Subscribe to the Real Life at Home weekly newsletter to get our latest content, exclusive free printables, learning activities, and ideas for celebrating with your kids all year