Cute Fall Bookmarks to Color for Kids (Free Printable) Post Preview: You will find free printable coloring bookmarks that are fall-themed. There are also more ideas for fall learning and printables.
---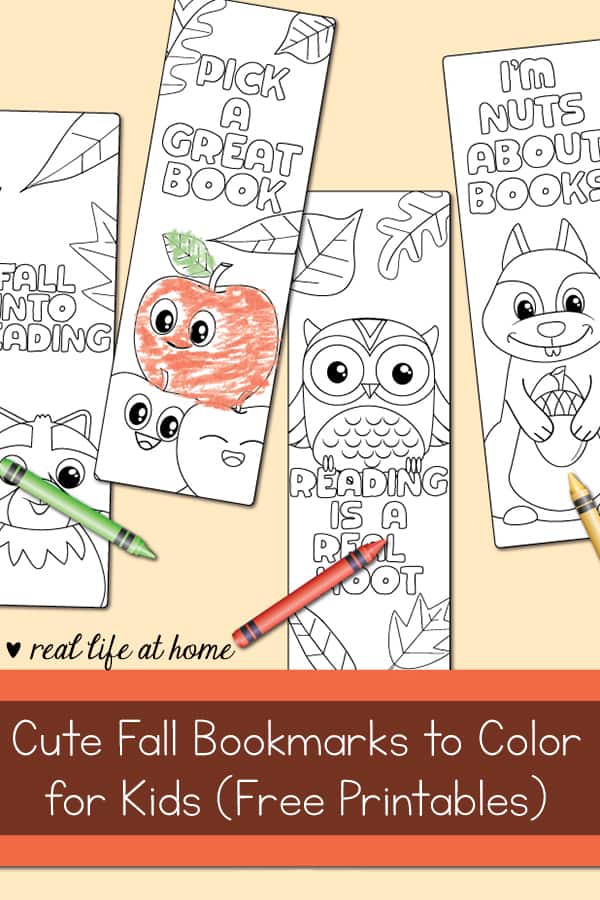 Fall is one of my favorite seasons. I love the changing leaves, the cooler weather, and all of the delicious fall foods. One fall tradition that we had in the past, but stopped doing was camping. We'd rent a rustic cabin in a state park and disconnect from technology and connect as a family. This year, for the first time in five years, we did it again. It was fun to get out there again, especially now that our kids are getting older.
These fall bookmarks to color for kids make me think of our most recent camping trip. And it's not because of the fall leaves or acorn-holding squirrels. It's because of the bookmark with the raccoon (or "trash panda" as we're fond of calling them).
You see, our new experience this trip was to walk in the pitch dark a little less than a quarter of a mile from our cabin to a big open clearing so we could see the stars. My kids all thought it was too creepy, but they had to agree that they could see more stars than they had ever seen in the night sky. I thought it was pretty cool (though, honestly, a little creepy) and then we started hearing noises. We turned on flashlights and saw nothing.
The kids asked to go back to the cabin, but I insisted we stay.
More noises. I'd let them turn on the lights, we'd see nothing, and then we'd go back to the stars.
More noises over and over.
Finally, we saw him. In a trash can not far from us, a "trash panda" was looking at us. The kids finally won out, and I agreed we could leave. As they sighed from relief on being back in the cabin, I told them that I thought this would probably be a story they would remember and laugh later. Moms are the worst like that.
---
Related Reading: Color Your Own Halloween Bookmarks Free Printable Set
---
Free Printable Fall Bookmarks to Color for Kids
This free printable page contains four fall bookmarks to color for kids. Of course, the designs are pretty cute though, so if you want to print out some for yourself, I wouldn't blame you at all.
You will want to print these fall-themed bookmarks on white cardstock so they can be easily colored in. The cardstock will also help to make them sturdy for use as bookmarks. If you want, you could even laminate the finished bookmarks!
The Free Printable Fall Bookmarks to Color include the following designs:
A raccoon with fall leaves and "Fall Into Reading"
Squirrel with an acorn with "I'm nuts about books"
Apples with "Pick a Great Book"
An owl and leaves with "Reading is a Real Hoot"
---
Related Reading: Fall Printables for Preschoolers (Free Fall Activity Packet)
---
Free Printable Fall Coloring Bookmarks for Kids Terms of Use
These printables are free for personal, classroom, group, co-op, and library use. They may not be used for any commercial purposes. If you aren't sure if your use of them is allowed, just contact me to find out.
You may not host this printable on your website or any website or file sharing service. It is exclusively for use by Real Life at Home. You may not distribute the bookmarks via email or other electronic means. You may not use these printables and claim them to be your own.
If you have any other questions about the terms of use, please be sure to ask!
---
Related Reading: My Little Book of Fall Colors Mini Book Free Printable for Kids
---
Download Your Printable Fall Color Your Own Bookmarks
Download the Fall Printable Bookmarks to Color
Other Free Printables and Bookmarks You May Love: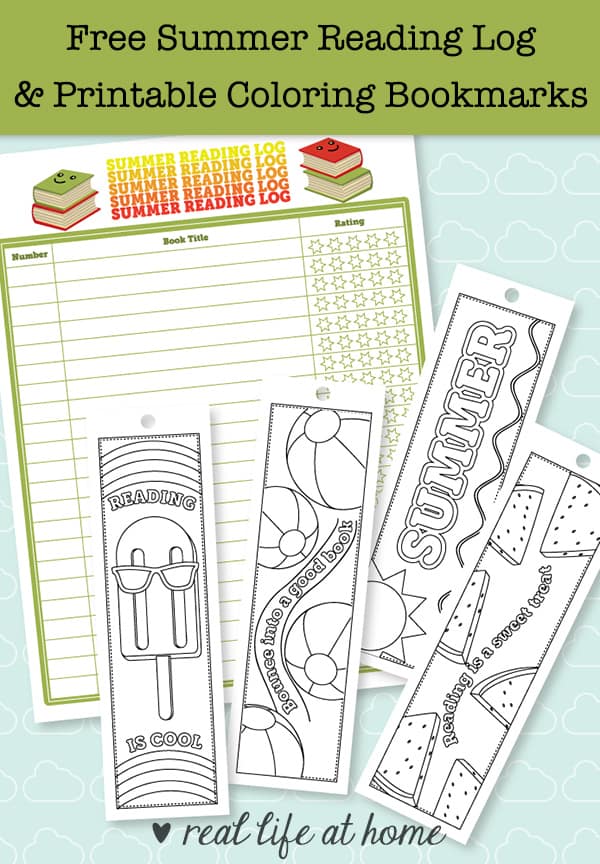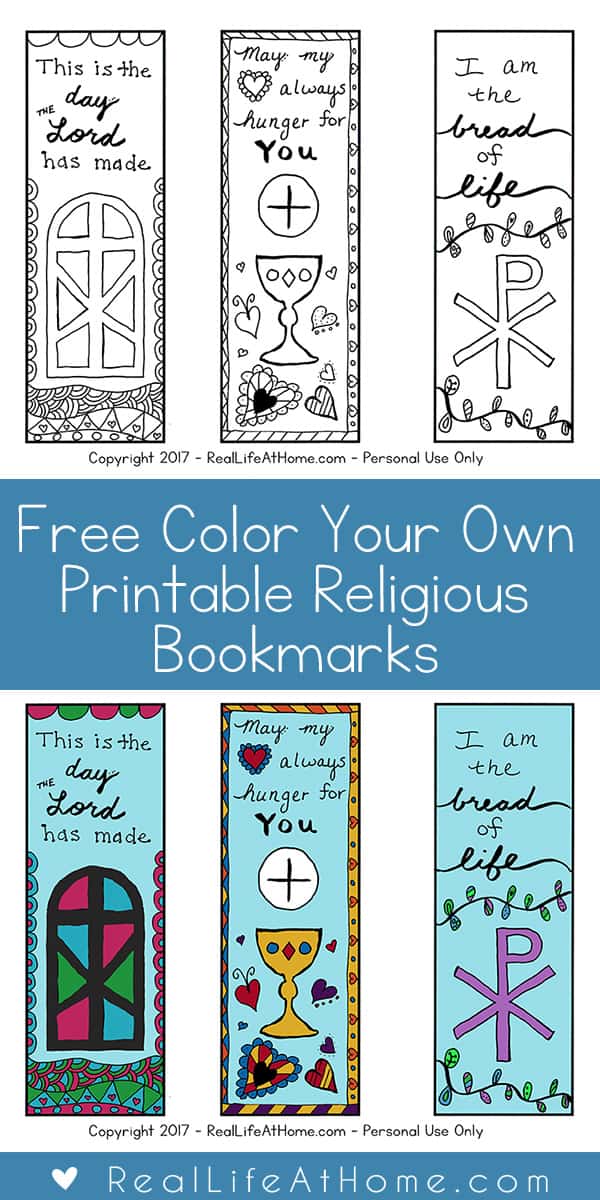 ---
Disclosure: This post contains affiliate links. They don't change the price you pay. However, when you shop through them, we may receive a small compensation. 
Fall Math Worksheets Printable Packet
Subscribe to our newsletter and receive the Fall Math Worksheets Printable Packet.