Where did summer go? I know for some of you that don't start school until September, you probably think that there's still plenty of summer left. But, since we'll start back to school in just a couple of weeks, it feels like summer is ending. Since August begins this week, it means that it's time for the August Activities for Catholic Families printable, including an updated version of this printable.
As always, even if you're not Catholic, you might find some fun faith formation activities that will work for your family on this printable. Be sure to check out the printable and pick out some fun activities for your family!
Not on the list officially, but I wanted to be sure you didn't miss the free August saints coloring book:
Here are 10 August Activities for Catholic Families
The download link for the printable can be found farther down in the post.
1. Work on memorizing one prayer of Bible verse with your children this month. You could start with these free Scripture memorization cards from Catholic Icing.
2. Complete some of the Feast of the Transfiguration activities from Three Sided Wheel (August 6th).
3. Go out past city lights to do some star watching. How many constellations can you find? Saint Dominic is the patron saint of astronomers and has a feast day of August 8th. Here is a stargazing scavenger hunt printable that might be fun.
4. Plan a cookout for your family and friends in honor of Saint Lawrence, patron saint of grill cooks. His feast day is August 10th.
5. Make a sacrifice this month that benefits another person. Saint Maximilian Kolbe, who gave up his life to save someone else's life, has his feast day on August 14th
6. Attend Mass on August 15th for the Assumption of the Blessed Virgin Mary. It's a Holy Day of Obligation! You can also do this Assumption of Mary craft.
7. If you missed out on doing a May crowning, you can still do one on August 22nd for the Queenship of Mary. You could also do it with this Mary crowning craft activity.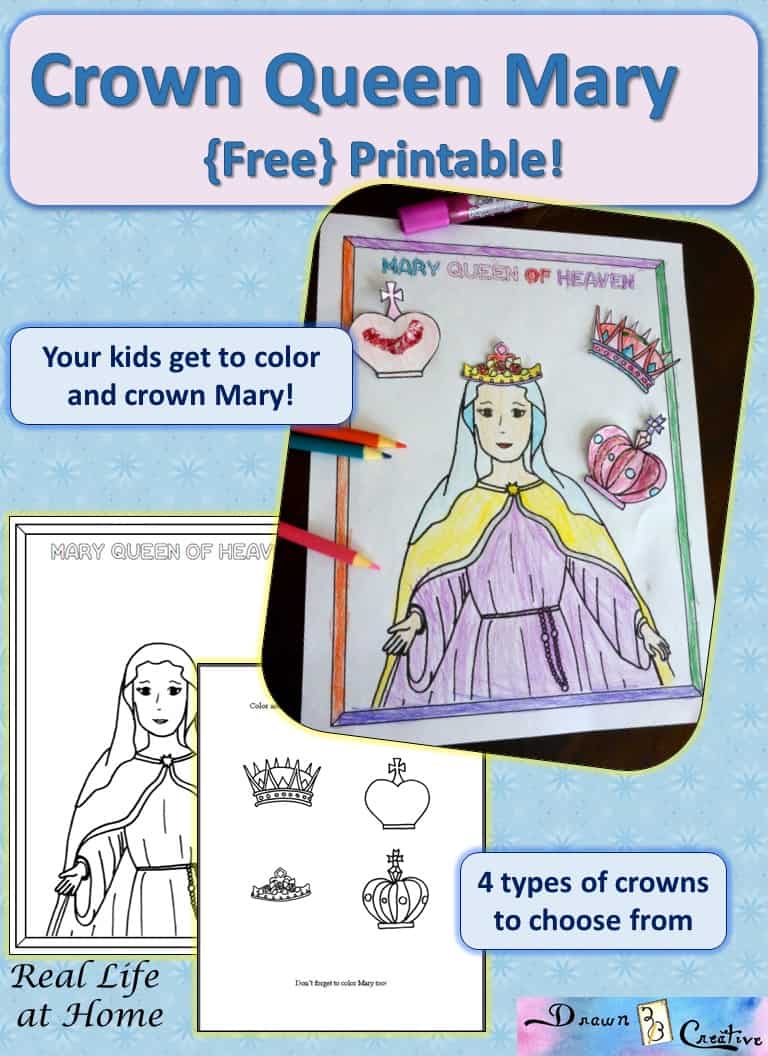 8. Find a tutorial for making frosting roses and use them to decorate a sweet treat. Saint Rose of Lima's feast day is August 23rd. You could also make paper roses with this template.
9. Have some prayer time for family members that may have fallen away from the church in honor of Saint Monica's feast day on August 27th.
Post continues after this brief information about a monthly membership to help you live the liturgical year
---
Monthly Liturgical Membership
Perfect for families! Each month you gain access to printable activity pages, crafts, home altar pieces, and more.
Never has living the liturgical year been so easy and affordable!
---
10. Do something nice for your Mom, in honor of Saint Augustine, whose mother (Saint Monica) followed him and prayed for years for his conversion to Christianity. Saint Augustine's feast day is August 28th.
Here are some Saint Monica and Saint Augustine educational pages and a set of Saint Monica and Saint Augustine games and puzzles pages. They're all free too!
Note: This download is free for personal or classroom use. It can also be put into church bulletins or newsletters, but the copyright credit line must be included. It cannot be sold, published, or hosted on other websites. If you want to pass along the printable, please feel free to share a link to this post (not directly to the printable) with others. Thanks!
Download the August Activities for Catholic Families Printable
You can pick which version of this printable you prefer. They contain the same activities but have a different design. The newer version, however, does include a few links that are not on the older version of the printable.
The Newer Format:
The Older Format:
(If you are having clarity issues with the printable, your web browser may be the problem. Please check out these troubleshooting tips.)
If you like this printable, you might want to check out the other monthly Catholic printables as well as all of the Catholic printables here on Real Life at Home. 
Other Catholic Printables You May Love:
---
Disclosure: This post contains affiliate links. They don't change the price you pay. However, when you shop through them, we may receive a small compensation. 
Join 40,000+ Other Awesome People
Subscribe to the Real Life at Home weekly newsletter to get our latest content, exclusive free printables, learning activities, and ideas for celebrating with your kids all year