What is an Adverb? (Free Adverb Worksheet for Kids) Post Preview: This post contains a free beginning adverbs worksheet. There are also other language arts and adverb resources.
---
Adverbs can be a tricky part of speech for many children. Heck – who are we kidding? They can be a difficult part of speech for adults too.
What is an adverb anyway?
An adverb is a word that describes (or modifies) a verb. Adverbs tell us more about where, when, and how a verb happens.
While many people can tell you an adverb that ends in -ly, when you ask about other adverbs, it can get tricky. Some examples of words that don't end in -ly but that are still adverbs are: almost, always, even, far, never, often, very, well, and many other words that can describe how something is done, when it is done, and how frequently it is done.
Free Adverb Worksheet for Kids: What is an Adverb?
In this free adverb worksheet, there will be a review of what adverbs are at the beginning of the page. In the fill in the blank section, students will practice picking apart simple sentences to find the who (noun), what they are doing (verb), and how they are doing it (adverb).
What is an Adverb? Worksheet Terms of Use
This adverb worksheet download is free for personal and classroom use. It cannot be sold, hosted, or published on other websites or anywhere else online.
More terms of use can be found here.
Thanks!
What is an Adverb? Worksheet Download

*If you are having clarity issues with your printable, it could be your web browsers fault. I might be able to help!
Other Language Arts and Grammar Printables You May Love: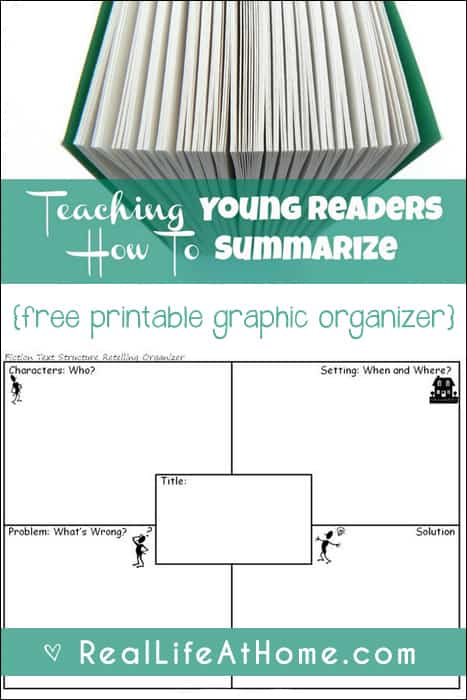 ---
Disclosure: This post contains affiliate links. They don't change the price you pay. However, when you shop through them, we may receive a small compensation.
Originally published March 2014; Last updated July 2018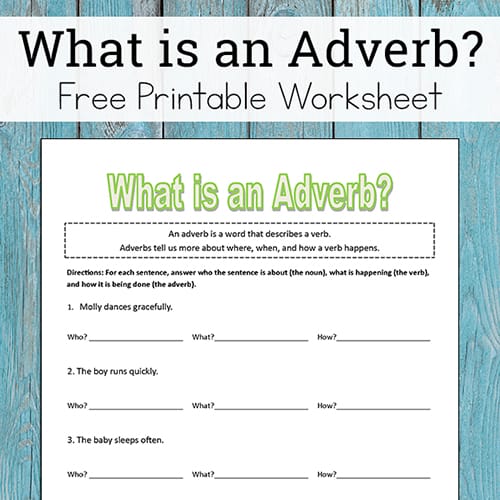 Join 35,000+ Other Awesome People
Subscribe to the Real Life at Home weekly newsletter to get our latest content, exclusive free printables, learning activities, and ideas for celebrating with your kids all year