Easy and Free Summer Sun Word Search Printable for Kids Post Preview: This easy word search printable is perfect for elementary-aged kids to solve and color. It features words about the summer sun.
---
It's the Summer Solstice here in the Northern Hemisphere! That means it is the first day of summer. It also means that it's the day where we have the most daylight.
While I don't love the heat of summer, I absolutely love having more daylight. It makes the first day of summer a favorite day of mine. I find myself saying things like, "Look! It's 9 pm and not dark yet!" My family probably gets tired of that.
To celebrate the Summer Solstice and all of the daylight it brings, I have a brand new Sun Word Search Printable on the site today!
Related Reading:
Summer Sun Word Search Printable for Kids
While I have lots of word search printables here on Real Life at Home, this Sun Word Search is part of a small series for summer-related word searches I'll be posting over the coming weeks. They're all small, easy word search puzzles that are part of whatever shape they are about.
For instance, this Sun Word Search puzzle area is found within a picture of the sun. This way, kids can find all of the words in the puzzle and then color in the rest of the sun.
If you're looking for some general summer word search printables, you might like this Summer-themed Word Search Printable that is larger and great for older kids and even adults. If it's specifically for children, you might like the Easy Summer Word Search Printables for Kids. (Ironically, they are going to be a bit harder than this very easy Sun Word Search though.)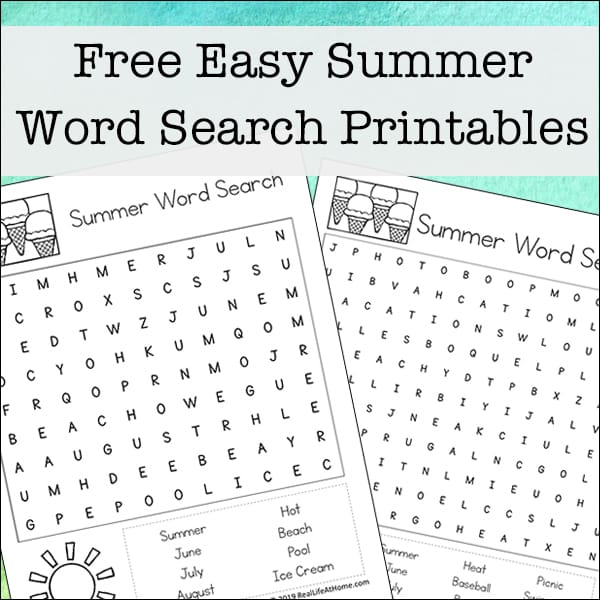 Words Included in the Easy Summer Sun Word Search Printable
This is a small word search and all words are found within the sun graphic. There are eight words to find that are related to the summer sun.
Okay, so it doesn't have to be the summer sun, but summer is one of the words in the puzzle. If you do it at a different time of year, you can tell kids that summer is on there because summer is when we get the most sunlight.
Words included in the Puzzle:
yellow
sun
shine
hot
summer
ray
set
warm
As I mentioned earlier, you can print on white paper and kids can color in the sun's rays after completing the word search. Or, you can print this on festive bright papers instead.
Printable Terms of Use
This sun word search download is free for personal or classroom use. When you make copies, please make sure that you keep the copyright information on all copies.
You may not sell, publish, or host this printable set or the individual puzzles on any other website. This includes that you may not upload it to another website for people to download. If you want to pass along the printable though, please feel free to share a link to this post (not directly to the printable) with others. Thanks!  (Printables terms of use)
Download the Easy Sun Word Search Printable
The Sun Word Find Printable is a completely free download available here on Real Life at Home:
Download the Sun Word Search Printable
If you have any issues with the clarity of this printable (or other printables from Real Life at Home), your web browser may be to blame. I have some tips to help you with this!
More Printables You May Love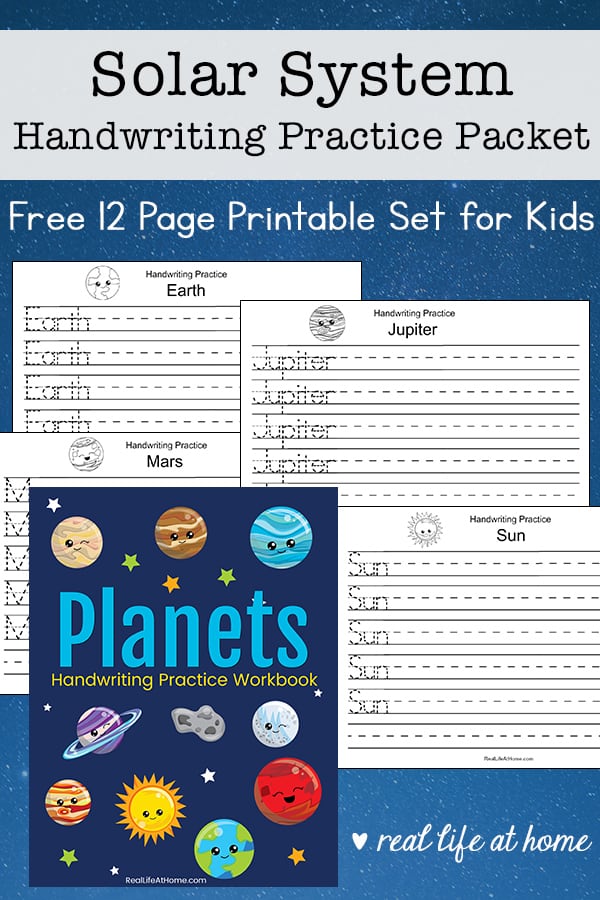 ---
Disclosure: This post contains affiliate links. They do not change the price you pay. However, when you shop through them, we may receive a small compensation.
Summer Math Patterns Packet

Subscribe to our weekly newsletter and receive the Summer Math Patterns Packet as a free gift.