Spring Nature Study Observations Printable for Kids Post Preview: Nature studies are a wonderful activity year-round, and there is so much in nature to observe during spring! Kids can use this spring nature observation page to record the things they see.
Springtime is such a fabulous time to get out and enjoy nature while also getting in some time for a nature study. After a long winter, it's like the world wakes up and gets to work.
To help you and your kids (or students) with your spring nature study, I have a brand new free Spring Nature Study Observation Printable! Just grab a clipboard, some markers and pens, and head outside to see plants and animals during the spring.
You can get this printable in the section of this post toward the end with the heading "DOWNLOAD THE SPRING NATURE STUDY PRINTABLE."
---
Related Content:
---
Spring Nature Study Observations Printable for Kids
This spring nature study observation printable is good for a variety of ages. Younger children, such as preschool and kindergarten-aged students, might need some help with reading or writing. Other elementary-aged students can likely do the page on their own. Although, of course, it's a lot of fun to work together!
What's on the Spring Nature Study Observation Printable?
The free printable is broken up into sections. It includes the following sections:
What are your favorite things about spring?
Draw a tree filled with blossoms and green leaves
Draw an animal that you see
What colors do you see?
How many of these can you find? (with a checklist of items)
Things to Do (with a few items listed and two spots to add your own things)
Want Nature Study Printables for All Four Seasons?
If you want access to the same type of nature study printables for all four seasons, you can get them as a set here.
Spring Extension Activities
You can keep scrolling to get to the download area for the Spring Nature Study Observation Printable if you'd like. However, if you'd like more ideas for spring activities, you might like some of these!
For some spring-themed math activities, younger students can work on these free cut and paste spring math patterns printables.
Want some fun spring coloring activities? Here is a free Happy Spring Coloring Page.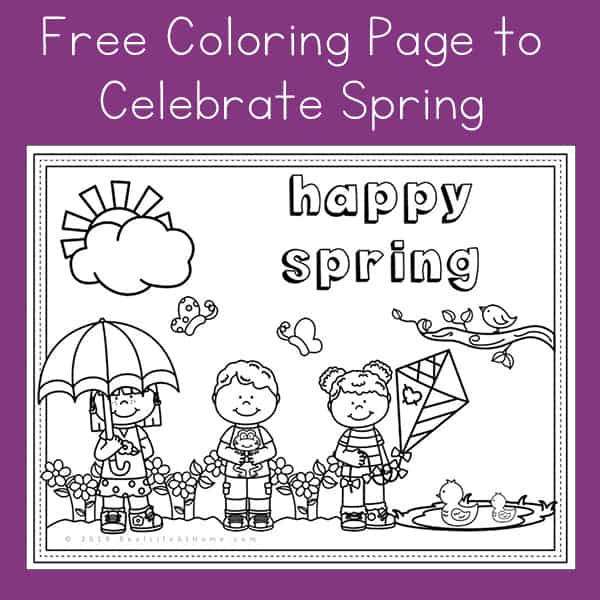 You might also want to check out these other coloring pages that are perfect for springtime and spring holidays:
In this free spring word search printable set, there is an easy version with a few words and large letters as well as a version with more words to find and letters that are not as large for children that are a bit older.
Here is a fun Glitter Rainbow Art Project that is easy and inexpensive to create!
Here is a very cool mosaic rainbow craft kit from Make a Mosaic Creations.
I don't know what it is about wooden shapes, but in my experience, kids love to color or paint on them. A set of spring shapes that they are free to decorate how they wish is such a fun and creative art activity for kids! Here are some cool wooden spring-themed shape ornaments in several different designs.
Printable Terms of Use
The Spring Nature Study Observation Page is free for personal or single classroom use, exclusively for Real Life at Home email subscribers. (It is also available without subscribing as part of the All Four Seasons Nature Study Printables. See details in the next section.)
You may not sell, publish, or host this printable on any other website. This includes that you may not upload it to another website for people to download (Google Drive, Scribd, etc.).
Here are more printables terms of use guidelines.
Download the Spring Nature Study Printable
As I mentioned above, this printable is free for current and new email subscribers.
If you are already an email subscriber, you can use the email address that you are already subscribed with. This will tell the system to send the download link to your email inbox. (You won't be subscribed again.)
If you are not an email subscriber and want to subscribe, fill in your name (optional) and email address. You will receive an email with the download information. You can unsubscribe at any time. (But check out all of the page full of great printables that are free for email subscribers.)
If you are not an email subscriber and do not wish to be but still want the printable, you can purchase a packet that includes the Winter Nature Study Printable (as well as nature study printables for Spring, Summer, and Fall) very inexpensively (just $1.75) in my shop. Click here to purchase it.
Fill out this form if you are a current or new subscriber and want to receive the packet as a free gift:
Free Spring Printables and Activities You'll Love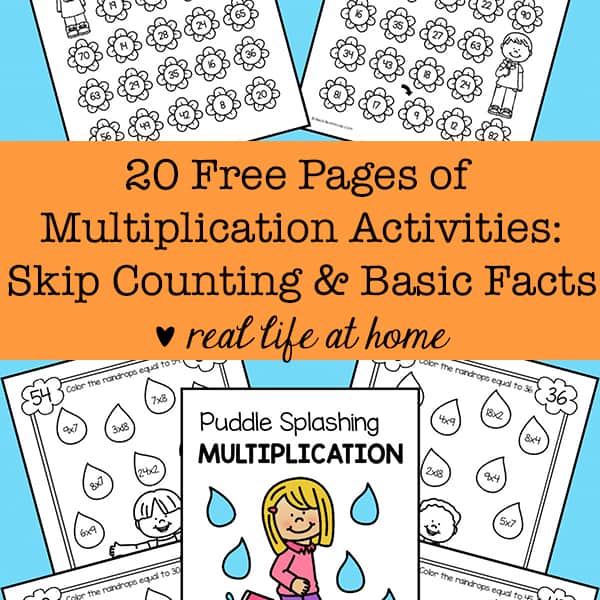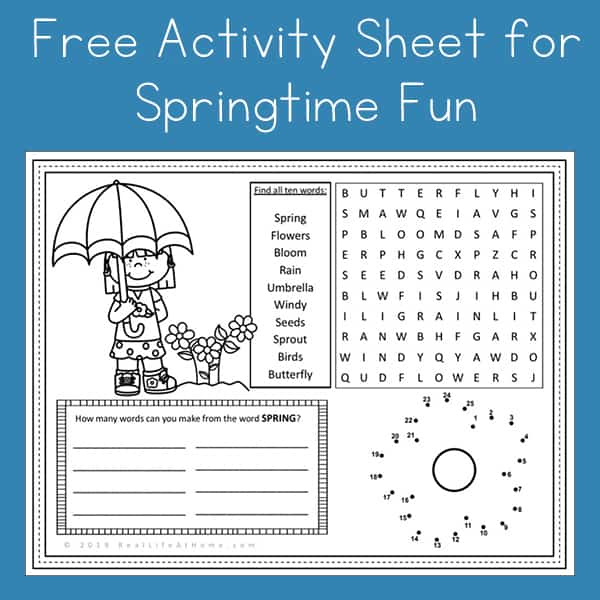 ---
Disclosure: This post contains affiliate links. This doesn't change the price you pay. However, when you shop through them, we may receive a small compensation.