Free Spring Coloring Page Printable for Kids Post Preview: Enjoy some Springtime fun with this free printable Spring coloring sheet.
---
Despite snow flurries with huge snowflakes just two days ago, the first day of Spring is this week! So, while we are still doing things like wearing winter coats, it's time to celebrate the new season with a brand new Spring Coloring Page Printable.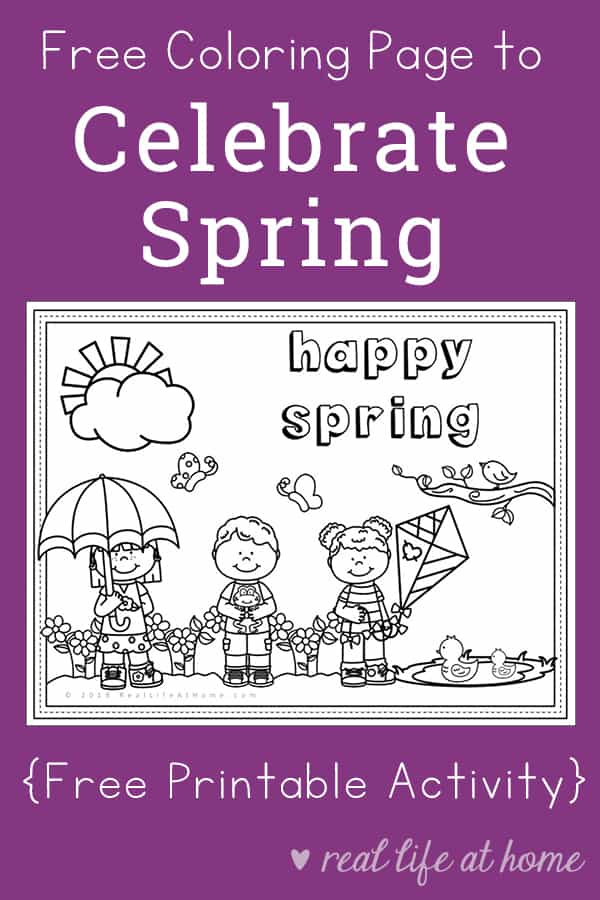 Note: The text link that says "Download the Spring Coloring Page Printable" to download the printable is much farther down in the post.
Related Posts:
Free Spring Coloring Page Printable for Kids
I actually started making this page as a Spring Activity Page for younger kids. I made a Spring Activity Page Printable, and I just thought it would be nice to have something like that with activities for younger ones. What happened, instead, was that I ended up piecing together a fun spring scene to color. I love how it turned out!
Plus, an added bonus is that this Spring coloring page is great for lots of ages. Younger kids may decide to color whole areas in the same color. Older kids may take the time to color in areas in precise and unique ways. It's a great coloring page for many ages. In fact, it's totally understandable if you want to print an extra one for yourself too!
Some Other Fun Spring Books and Activities to Use with this Spring Coloring Sheet
Before you move on to grabbing the coloring page, here are a few fun Spring books and activities you could also add to your springtime celebration:
Terms of Use for the Free Spring Coloring Page
This Spring Coloring Sheet download is free for personal or classroom use, but the copyright credit line must be included. You may not sell, publish, or host the printable on any other website.
The clipart used in this project was paid for and licensed to be used. Information about it is on the terms of use and copyright page included in the download.
Additional guidelines can be found on the terms of use page with the download. If you want to pass along the printable, please feel free to share a link to this post (not directly to the printable) with others. Sharing the site, and not the actual printable, helps support the site. It's one of the things that makes it possible for us to offer so many awesome free printables.
Thanks!
Download Your Free Spring Coloring Page
Download the Free Printable Spring Coloring Page Here
Other Printables and Coloring Pages You May Love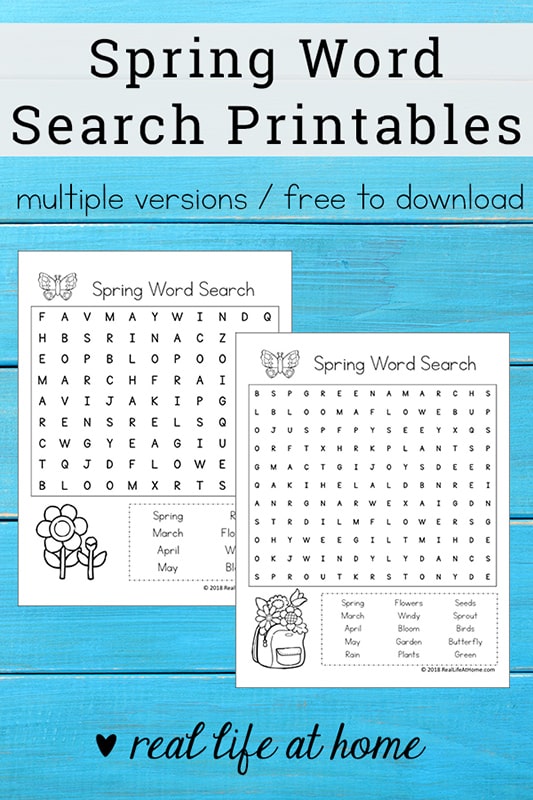 ---
Disclosure: This post contains affiliate links. They don't change the price you pay. However, when you shop through them, we may receive a small compensation.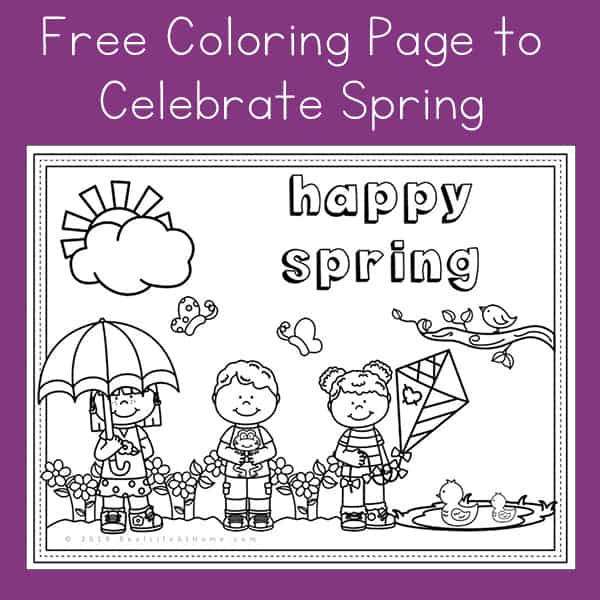 Summer Camp Out Printables and Activities
Subscribe to our newsletter and receive the Summer Camp Out Printables and Activities Packet.