Free Spring Activity Page Printable for Kids Post Preview: Enjoy some Springtime fun and games with this free printable Spring activity sheet.
---
It's almost the first day of Spring! If you're looking for a Spring activity page for using at home, at school, or to use as a fun Spring placemat for some lunchtime games, then I've got a wonderful free Spring activity page printable for you.
This download is a single page with four Spring-themed activities for kids, plus a fun border for coloring in.
If you are looking for a Spring activity sheet that is a better fit for younger children, you will probably love this Free Spring Coloring Page Printable.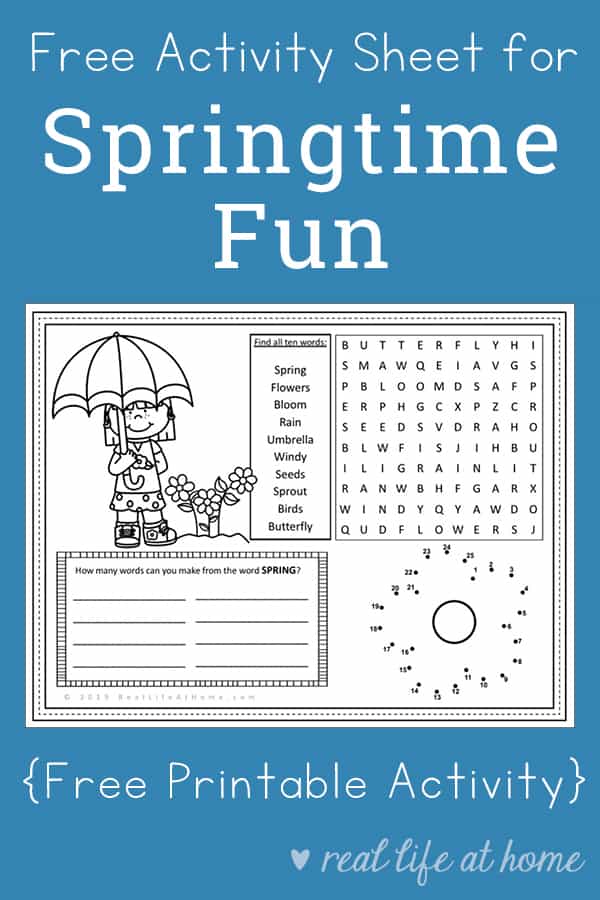 Note: The text link that says "Download the Spring Activity Page Printable" to download the printable is much farther down in the post.
Related Content: 
Free Spring Activity Page Printable for Kids
A variety of ages of children can enjoy the Spring activity page printable. While I would recommend it for elementary aged children, it could be used by older children as well. You could also use it with younger children, though there would be parts they may not be able to do. However, since it's free, they might have fun just doing some sections.
Again, since the download is totally free, you can always download it and then figure out if it's a good fit for your children or students.
It could be extra fun to snack on some homemade Spring Fairy Wand Treats while your children or students work on this activity page!
Activities on the Spring Activity Page / Placemat Printable
Spring word find featuring 10 words related to Spring (you can also find a full-page free Spring word search puzzle set here)
Spring-themed coloring area of flowers and a girl with an umbrella
A dot-to-dot Spring-themed picture with the numbers 1 – 25
A word game area where you need to try to fill in the eight lines with words made from the word SPRING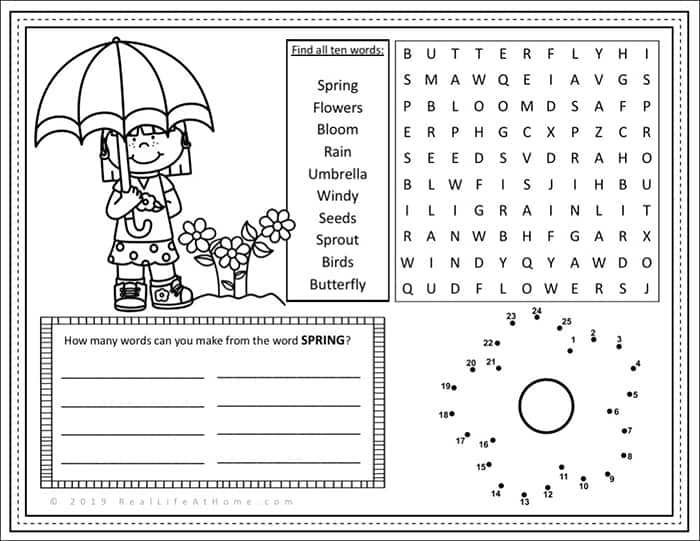 Springtime Activity Page Terms of Use
The Spring Activity Page is free for personal or classroom use, but you must include the copyright credit line. You may not sell, publish, or host this printable on other websites.
There is also a terms of use page with the download. If you want to pass along the printable to others, please feel free to share a link to this post (not directly to the printable). Sharing the site, and not the actual printable, helps support the site. It's one of the things that makes it possible for us to offer so many awesome free printables.
Thanks!
Spring Activity Sheet: Download Here
Download the Spring Activity Page Printable
Optional Tip for Printing: Before you print, choose "actual size" instead of "fit" so an extra margin isn't added to the printable.
Other Free Printables and Resources You'll Love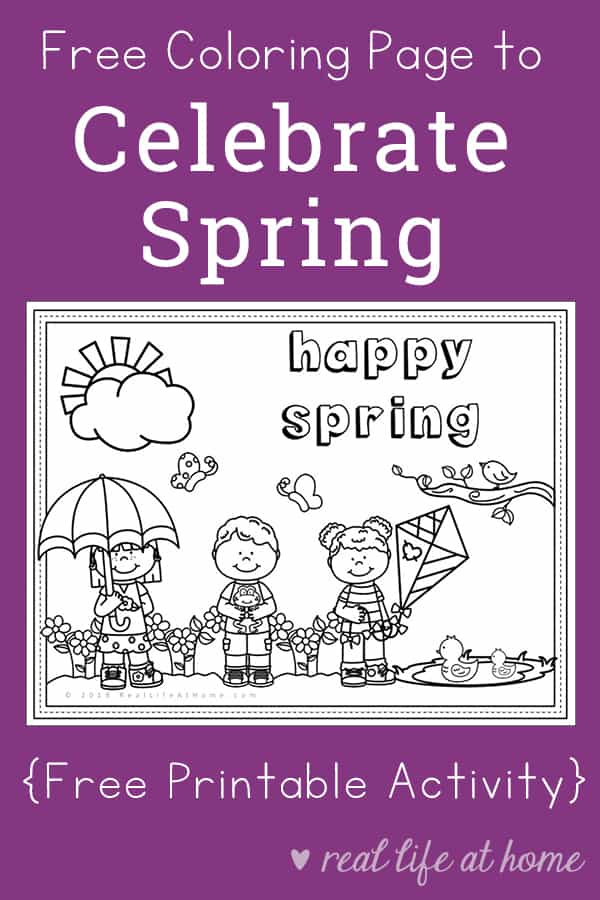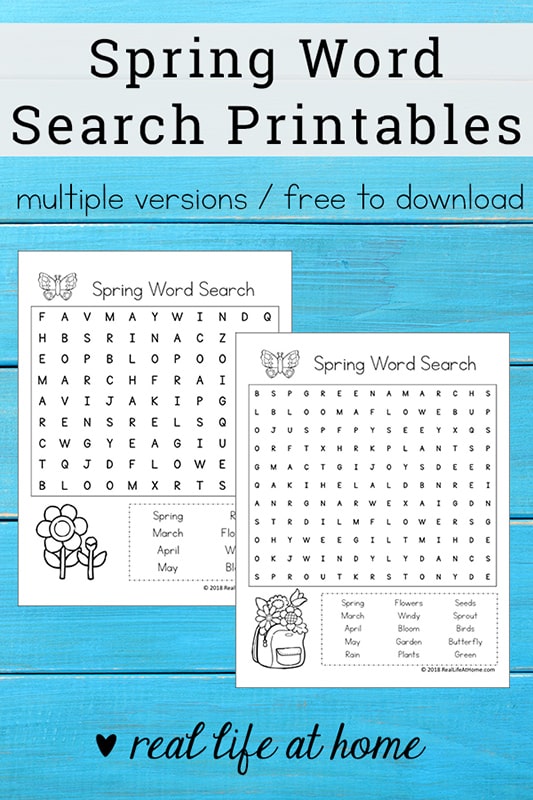 ---
Disclosure: This post contains affiliate links. They don't change the price you pay. However, when you shop through them, we may receive a small compensation.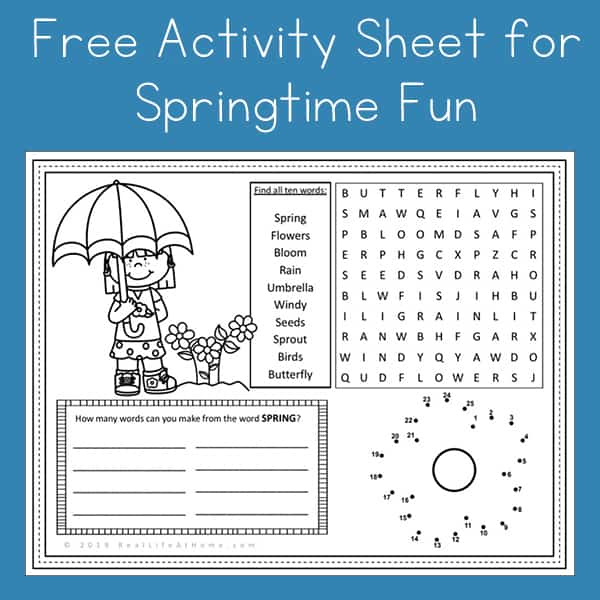 Join 40,000+ Other Awesome People
Subscribe to the Real Life at Home weekly newsletter to get our latest content, exclusive free printables, learning activities, and ideas for celebrating with your kids all year