20 Free Multiplication Worksheets: Basic Facts and Skip Counting for 2nd – 5th Grade: Help reinforce the learning of basic multiplication facts with these 20 free math worksheets that focus on skip counting and identifying the answers to basic multiplication facts.
---
I can still remember working on my basic multiplication facts with flashcards that I had at home. I have always been a big fan of flashcards for learning information, even as a kid. Young Angie liked the repetition, I guess. I was also kind of nerdy like that. (It's also funny that I said I was nerdy. It still may very well be the case.)
My next stand out memory of multiplication facts was when our youngest was in her second year of school (after having been homeschooled since the beginning), which was also her first year in a high ability class. Her class the year before hadn't worked a lot on basic facts and then her new class went right into timed multiplication tests. It was a very stressful time!
I have two packets today that I have combined into a single download that I hope will make some of that basic fact learning stress a little less stressful and a little more fun. There are 20 free pages of multiplication worksheets to work on basic facts practice!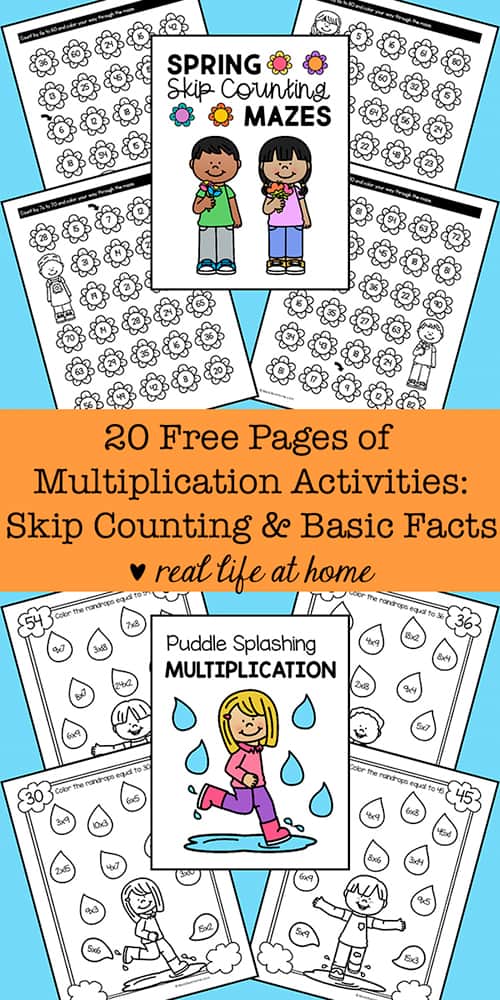 Note: The form to get the multiplication worksheets free printable set is available much farther down in this post.
---
Related Reading:
---
20 Free Multiplication Worksheets: Basic Facts and Skip Counting
Repetition is vital when learning basic multiplication facts. I know, it's not always fun, but it's necessary. Of course, it doesn't have to be flashcards like I liked. Packets like this can help with that repetition as well!
With this double packet, kids can work on:
Skip counting from a number that is in the "ones" facts up to the number that is in the "tens" facts
Recognizing the multiplication facts that can make a particular answer (product)
Basic Multiplication Worksheets for 2nd – 5th Grade Content Included
While I have combined these packets into one download, they are actually two separate packets. The download is 24 pages long total.
Each packet includes a cover page and a terms of use/copyright page. In both packets, the terms of use/copyright page also includes directions for how to use the worksheets with students. You likely won't need to make copies of either of these pages.
Skip Counting Mazes Packet
The skip counting packet has 10 pages in total. (This includes the cover page and terms of use/copyright page.)
The eight other pages in the packet are all flower mazes that work on skip counting.
There are pages for counting by the following numbers:
2s to 20
3s to 30
4s to 40
5s to 50
6s to 60
7s to 70
8s to 80
9s to 90
Students could either draw a line to finish the maze or they can color each of the flowers in their skip counting maze to show how they will skip count their way through the maze.
Identifying the Correct Product: Puddle Splashing Basic Multiplication Facts
This is the other packet that has been combined to make this download. There are 14 pages in this packet (including the cover and terms of use/copyright page).
All of the other pages feature pictures that can be colored and a number that is the theme for that page. Students will then color in all of the raindrops on that page that are equations that make the product shown.
For instance, on the page that has 16 in the clouds, students will color in the raindrops with 2×8, 4×4, and 16×1.
Product (the answer to a multiplication equation) Pages Included:
16
20
40
18
28
32
48
42
54
30
36
45
Ages for This Printable Multiplication Worksheets Set
This set of packets is good for any student learning their basic multiplication facts or as a good way to review. While the grade that children learn this varies, this set of packets will generally be good for children in 2nd – 5th grade, depending on needs and abilities.
This may be appropriate for children both younger and older than the suggested age range, depending on individual abilities and educational needs.
Since this is a free download, you'll be able to get it and check it out before deciding whether to use it.
A Few More Resources for Working on Basic Multiplication Facts with Kids
Packet Download Information
Free Multiplication Worksheets Set for Kids Terms of Use
This Multiplication Worksheets Printable Set is a free download for personal or classroom use exclusively for Real Life at Home email subscribers. When you make copies, please make sure that you keep the copyright information on all copies.
If you are not an email subscriber and do not want to become a subscriber (even though you can unsubscribe at any time), that's totally cool. You can purchase this packet for a small amount right here.
Regardless of whether you purchase the packet or get it as a gift for subscribers, you may not sell, publish, or host this printable set or the individual pages on any other website. This includes that you may not upload it to your website or any organization's website for people to download.
You also may not distribute this packet to others via email. However, given the current pandemic, for now, you may email it directly to students or make it available to them in a password protected area such as a Google Classroom. You still may not email it to other parents (other than your students' parents) or other teachers. Please send them here to get it for themselves. That's the only way I can afford to give away things for free like this!
If you want to pass along the printable to others, please feel free to share a link to this post with others. Thanks!  (Printables terms of use)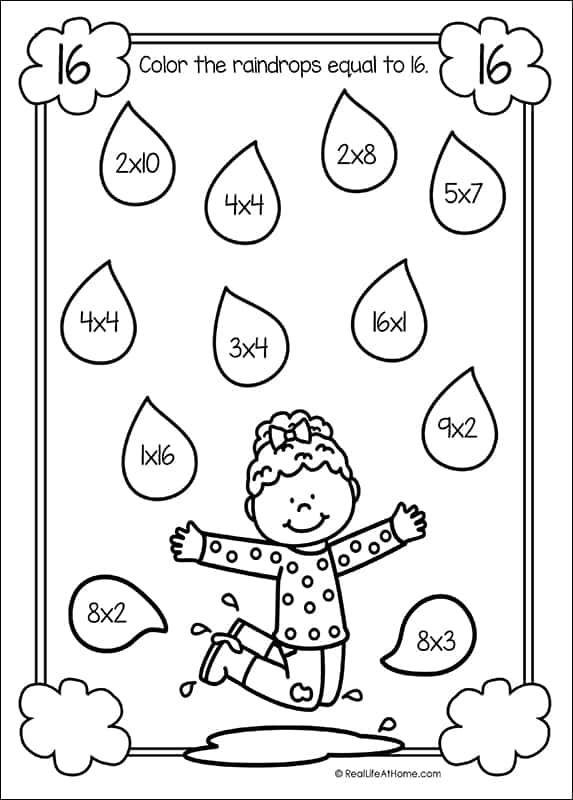 Download Your 20 Page Multiplication Worksheets Set Here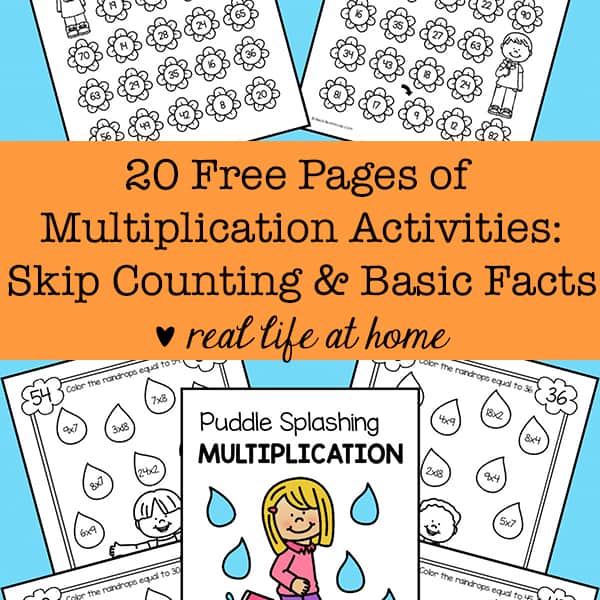 Don't want to subscribe to receive this packet? Just go here to get it very inexpensively.
Current and future subscribers may download the packet by clicking on this graphic or by filling out the form below it:
Other Free Printables You May Love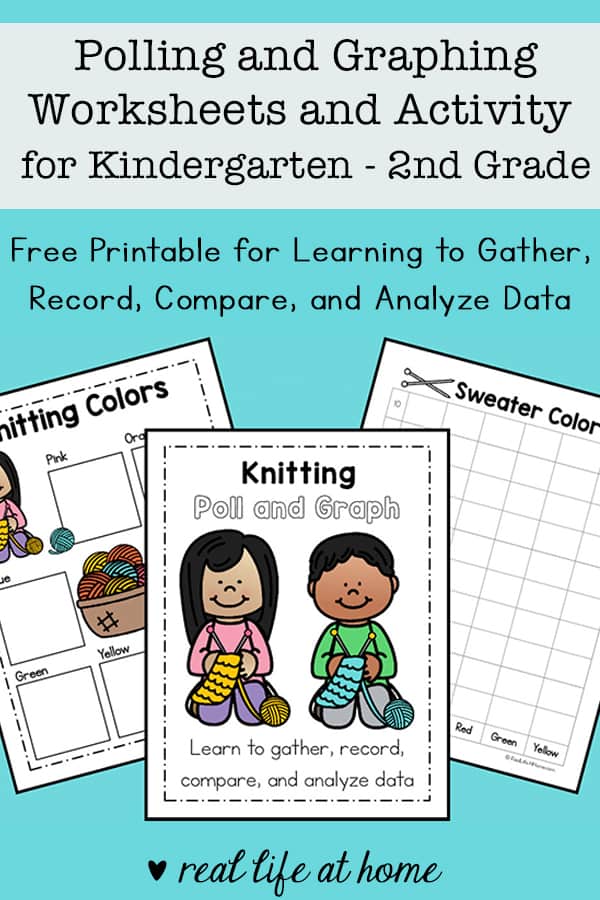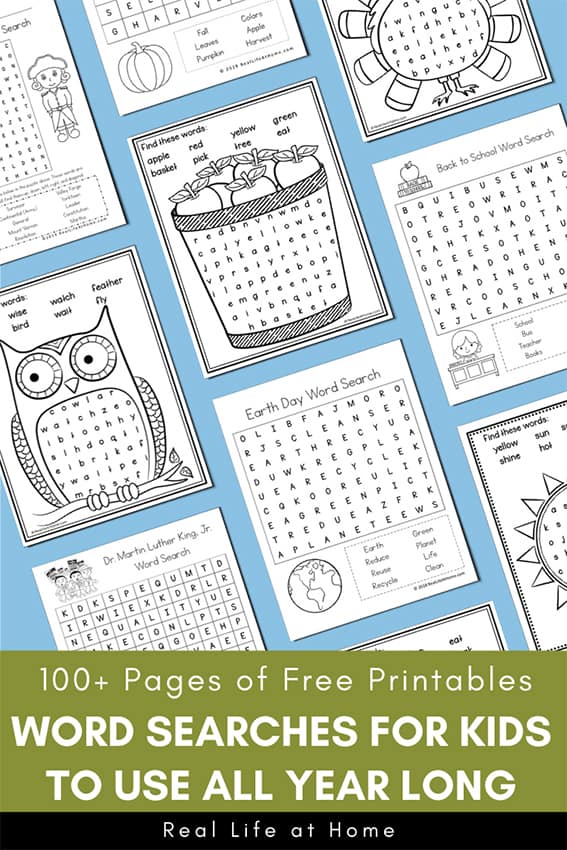 ---
Disclosure: This post contains affiliate links. They don't change the price you pay. However, when you shop through the link, we may receive a small compensation.