Dinosaur Printables for Preschoolers (Free Dinosaur Worksheets Packet) Post Preview: This post includes a free 7-page Dinosaur Worksheets Printable Packet for preschoolers and kindergarteners as well as some other dinosaur activities.
---
This packet has some cute and fun (though not really scientifically accurate) dinosaur friends to work on basic skills.
This free dinosaur printables packet is perfect for kids ages 4 – 6, depending on skill levels and interest. In five pages, it works on basic skills such as line drawing, tracing, cutting, shapes, and more.
Speaking of free preschool packets, you might also be interested in this garden and insect preschool packet, polar animals packet, and kindergarten and preschool skills worksheets printable packet (this one is 19 pages!).
Free Dinosaur Printables Preschool Activity Packet

Contents of the Dinosaur Printables Packet for Preschoolers
The dinosaur worksheets packet is a seven page download. Included in the packet:

Terms of Use for the Dinosaur Printables Packet
Important – Terms of use: This dinosaur worksheets packet download is free for personal, classroom, and large group use.
It cannot be sold, published, or hosted on other websites. If you want to pass along the printable though, please feel free to share a link to this post (not directly to the printable) with others. Thanks! (There are additional terms of use on the first page of the download and you can read them here too.)
If you use a lot of free printables from Real Life at Home, you might consider making a small donation to help us continue to offer all these freebies.
Here are a few fun dinosaur related projects and activities that you might want to do, in order to make it a themed day:
Download the Dinosaur Printables Packet
Download The Dinosaur Printables Packet
Other Free Printables You May Love: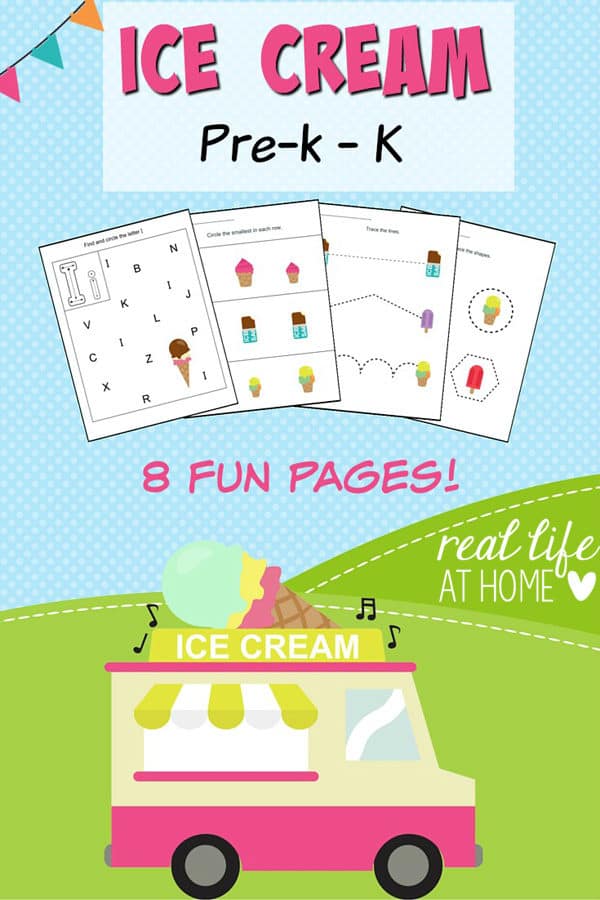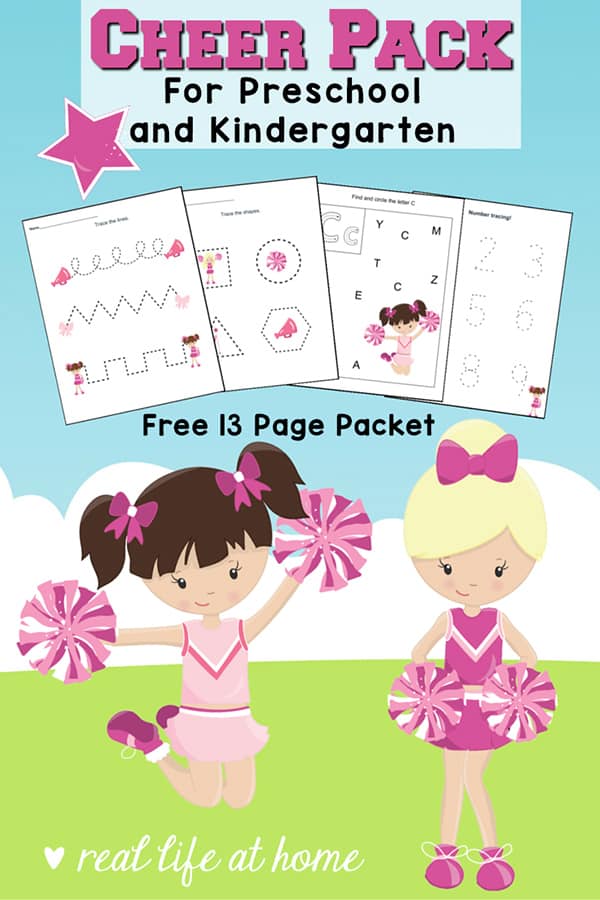 ---
Disclosure: This post contains affiliate links. They don't change the price you pay. However, when you shop through them, we may receive a small compensation.
Join 35,000+ Other Awesome People
Subscribe to the Real Life at Home weekly newsletter to get our latest content, exclusive free printables, learning activities, and ideas for celebrating with your kids all year