It's June and that means it's time for another monthly family activities free printable! This is a downloadable page of ten June Activities for Catholic Families. These are a great way to add some meaningful and fun faith formation activities into your daily life.
While this printable was originally made in 2015, having been updated from the 2014 version, this post also includes a brand new version of the printable. I have left both the older version and the new version so you can pick the format you prefer.
As always, there are many activities that would also be fun for non-Catholic families. So, be sure to check out the list for some ideas that your family might enjoy as well!
10 June Activities for Catholic Families (with Free Printable)
Here are the activities from the printable. Please scroll down farther in the post to download your free copy.
1. Check if any of your local parishes will be having a process for the feast of Corpus Christi. Participate as a family, if possible.
2. Cut out a large heart and write Jesus on it to symbolize the heart of Jesus. Have each family member cut out and decorate a smaller heart with their own name on it. Glue it onto the larger heart to show that our hearts belong to Jesus. (June is dedicated to the Sacred Heart of Jesus.)
3. Use felt and buttons to make this Immaculate Heart of Mary craft. 
4. Plan a treasure hunt in your house or yard to celebrate Saint Anthony's feast day. (June 13th) You could have the kids look for something like these cool "gems" or a whole load of treasure.
5. Do something special for your parish priest for Father's Day to thank him for his leadership role to your parish family.
6. Set out art supplies so kids can make homemade, heartfelt cards for Dad for Father's Day. Mom should make one for him too!
7. Invite friends over and enjoy fellowship with them during an outdoor get together on the first day of Summer. Once the sun finally sets, turn on outdoor party or twinkling lights and keep the party going.
8. Have prayer time near a fountain or body of water and talk about the gift God has given us in the Sacrament of Baptism. (The feast of the Nativity of Saint John the Baptist is June 24th.)
Post continues after this brief information about a monthly membership to help you live the liturgical year
---
Monthly Liturgical Membership
Perfect for families! Each month you gain access to printable activity pages, crafts, home altar pieces, and more.
Never has living the liturgical year been so easy and affordable!
---
9. Have a snack with honey, such as bread and honey, and talk about honey being part of Saint John the Baptist's diet. If possible, use locally produced honey available at many Farmers Markets. (Here are some fun learning activities at the Farmers Market too.)
10. Share a story about Jesus with others, just like Saint Peter and Saint Paul did. Their feast day is June 29th.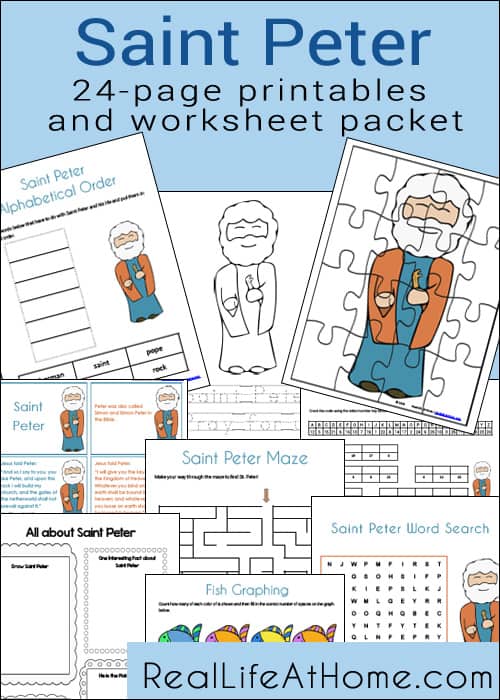 June Activities for Catholic Families Terms of Use
Note: This download is free for personal or classroom use. It cannot be sold, published, or hosted on other websites. If you want to pass along the printable though, please feel free to share a link to this post (not directly to the printable) with others. Thanks!
Please read the full terms of use before using it for anything other than family or classroom use.
Download the June Activities for Catholic Families Free Printable
Download the Newest Version of the Catholic Activities in June Printable

Note: This is a thumbnail of the 2014 version of the June Activities for Catholic Families printable, but the download is the 2015 version, which does not have dates for moveable feasts.
Download the Ten June Activities for Catholic Families Printable (2015 Version)
(If you are having clarity issues with the printable, please check out these possible solutions. Your web browser may be to blame.)
Other Catholic Printables You May Love:
Click to see all of the other Catholic Printables from Real Life at Home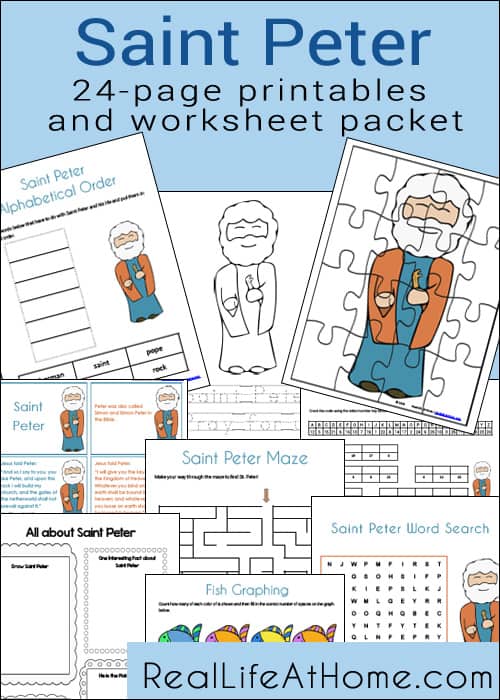 ---
Disclosure: This post contains affiliate links. They don't change the price you pay. When you shop through them, however, we may receive a small compensation.
Join 35,000+ Other Awesome People
Subscribe to the Real Life at Home weekly newsletter to get our latest content, exclusive free printables, learning activities, and ideas for celebrating with your kids all year