Even though we're half way through May, it's not too late to do this May Saints and Feast Days word search!
I love these saints and feast days word search printables because I love word searches and I also think that they help children become more familiar with the names of saints and feast days.  Some of the saints or feast days listed are going to be more familiar to them, while others will be ones they may not have heard of before.  That could be a great excuse to look up more information about that saint or feast day and read more about about them!
You can also extend the learning beyond just this word search activity, if you would like, by asking students to do something such as find out one fact they didn't know before about a saint on the list.  Older children might be asked to write a paragraph about a saint of their choosing that appears on this month's word search.
Another quick activity can be to ask children find out the correct date for each feast day that is listed.
Contents of the May Saints and Feast Days Word Search Printable
(The part of the name that is in bold is what children will look for in the puzzle)
St. Joseph the Worker
St. Philip
St. James
Our Lady of Fatima
St. Matthias
St. Isidore the Farmer
St.  John I
St. Bernardine of Sienna
St. Rita of Cascia
St. Gregory VII
St. Bede
St. Philip Neri
St. Augustine of Canterbury
St. Joan of Arc
Visitation of the Blessed Virgin Mary
Important: Please read the Terms of Use for printables on this site before downloading/using this document.
*Having troubleshooting issues with the printable? Check out some solutions here. (Sometimes Mozilla Firefox's PDF viewer makes the word search disappear, but I have a solution for that!)
Post continues after this brief information about a monthly membership to help you live the liturgical year
---
Monthly Liturgical Membership
Perfect for families! Each month you gain access to printable activity pages, crafts, home altar pieces, and more.
Never has living the liturgical year been so easy and affordable!
---
Other Catholic Printables You Might Like: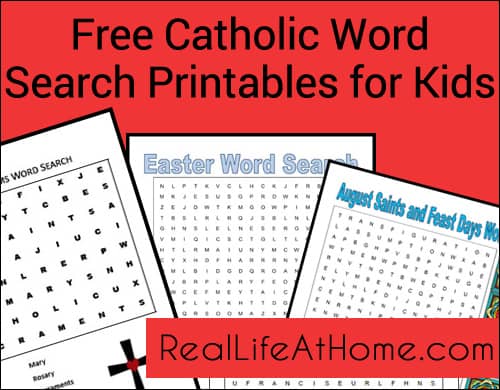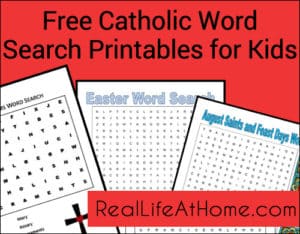 Free Catholic Word Search Printables for Kids
St. Joseph Printables and Worksheet Packet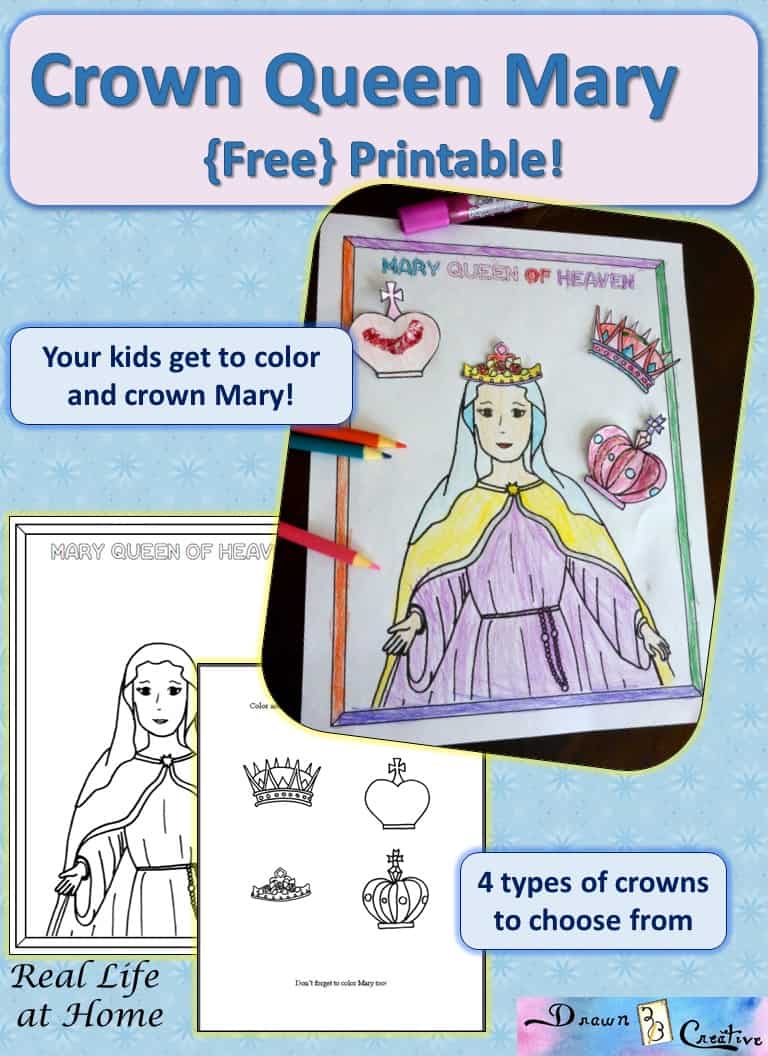 Crown Queen Mary Printable Activity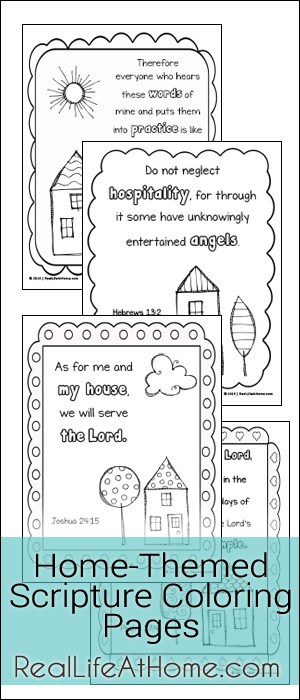 Home-Themed Scripture Coloring Pages
Join 40,000+ Other Awesome People
Subscribe to the Real Life at Home weekly newsletter to get our latest content, exclusive free printables, learning activities, and ideas for celebrating with your kids all year