Didn't Lent just start? At least that's how it seems to me! But, before we know it, Easter will be here. Since it seemed like it was time to do some more preschool printables, Easter was a perfect theme to go with. While we do have a religious Easter math printables set, these Easter math worksheets for preschool and kindergarten are secular in nature.
(Note: The download is available through a text link farther down in the post.)
This free Easter math worksheets printable packet for preschoolers and kindergartners is full of five pages of different beginning math skills practice. Featuring flowers, colorful Easter eggs, and baby chicks, this Easter math worksheets packet is a fun way to switch things up from using regular worksheets for working on preschool and early elementary skills.
Another fun Easter egg activity with kids: How to Make Homemade Natural Easter Egg Dyes
This Easter math printables packet contains five pages of activities that are perfect for preschoolers and kindergartners, as well as kids a little bit older and a little bit younger, depending on individual goals and needs of your child.
Since this is a free downloadable packet, you'll be able to grab your own copy and see how much of it is right for your children or students.  That way, you can use only as much of the packet as is useful for your family or classroom.
The Easter Math Worksheets for Preschool and Kindergarten Packet includes:
A number tracing page for numbers 1 – 9
A page with groupings of items and matching that to the number that represents how many items are in the group
A page of very simple addition with pictures
A page of counting items in a group and writing the number that is in each group
A page containing to very simple graphing areas based on groupings of items
There is also a cover page and clip art credits page, bringing the total size of the download up to seven pages.
Important – Terms of use: This Easter math worksheets packet download is free for personal, classroom, and large group use. Please just be sure that the URL for Real Life at Home appears at the bottom of the pages when reproducing this packet for a class or large group.
It cannot be sold, published, or hosted on other websites. If you want to pass along the printable though, please feel free to share a link to this post (not directly to the printable) with others. Thanks! (There are additional terms of use here.)
If you use a lot of free printables from Real Life at Home, you might consider making a small donation to help us continue to offer all these freebies.
Easter Craft and Activity Ideas for Kids:
Not only is this make your own Easter Basket craft very cool, but it also includes easy step-by-step directions and a free printable template!
Scratch art kits, like this secular Easter set and this religious set, are one of my favorite activities for parties, especially class parties with lots of kids. They don't require a lot of prep work and kids (and adults!) love them.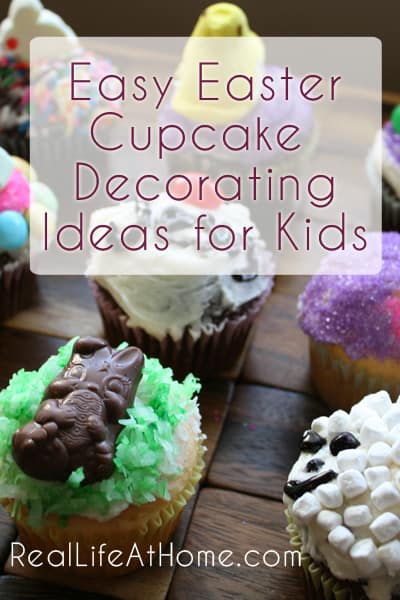 Easy Easter Cupcakes Decorating Ideas for Kids: We had so much fun making these Easter cupcakes! They were easy to make, and the kids had a fabulous time coming up with lots of ideas.
---

---
Other Free Printables You'll Love:
Disclosure: This post contains affiliate links. They don't change the price you pay and we may receive a small compensation when you buy through the links. Bonus! Thanks!
Join 35,000+ Other Awesome People
Subscribe to the Real Life at Home weekly newsletter to get our latest content, exclusive free printables, learning activities, and ideas for celebrating with your kids all year