I mentioned earlier this year that I hoped to fill in the last of the missing free printable monthly Catholic saints and feast days word searches. I managed to get the summer ones done, and I had just one remaining one to fill in. So, now it's time for the December saints and feast days word search printable!
In a new twist, I realized how much people enjoy having a version of worksheets where there is no color to need to print out or copy. In order to meet everyone's needs, the free download has both a version that is in color and one in black and white. The download also includes a terms of use page and a solution page.
Extension Ideas for the December Saints and Feast Days Word Search Printable
I love the saints and feast days word search printables because not only do I like making them, but I have always enjoyed doing word searches.
These Catholic saints word searches help children become more familiar with the names of saints and feast days that happen throughout the month, especially those saints and feast days that they might not be familiar with.  This is a great excuse to look up more information about that unfamiliar saint or feast day and read more about about them!
You can also extend the learning beyond just this word find activity by asking students to do an activity such as finding out one fact they didn't know before about a saint on the list. Older children can write a paragraph about a saint or feast day of their choosing that appears on this month's word search.
Another quick activity with the word searches can be to ask children find out the correct date for each feast day that is listed on that month's word search printable.
Names in the December Saints and Feast Days Word Search Printable
(The part of the name that is in bold is what children will look for in the puzzle)
To the side of the puzzle, there is a drawing of Saint Juan Diego.  He was drawn by my sweet husband, Eric.  Thanks to Eric for making so many of my Catholic printables more beautiful by using the talents that God blessed him with.


Post continues after this brief information about a monthly membership to help you live the liturgical year
---
Monthly Liturgical Membership
Perfect for families! Each month you gain access to printable activity pages, crafts, home altar pieces, and more.
Never has living the liturgical year been so easy and affordable!
---
Important: Please read the Terms of Use for printables on this site before downloading/using this document.
Subscribe to Real Life at Home for free access to bonuses such as the Saint George Printables Packet, Saint Monica and Saint Augustine Printable Packet, Mysteries of the Rosary Draw and Write Activity, and more! (Daily and weekly subscription options, as well as subscription options for specific topics.)
---

---
*Having troubleshooting issues with the printable? Check out some solutions here. (Sometimes Mozilla Firefox's PDF viewer makes the word search disappear, but I have a solution for that!)
Other Catholic Printables You Might Like: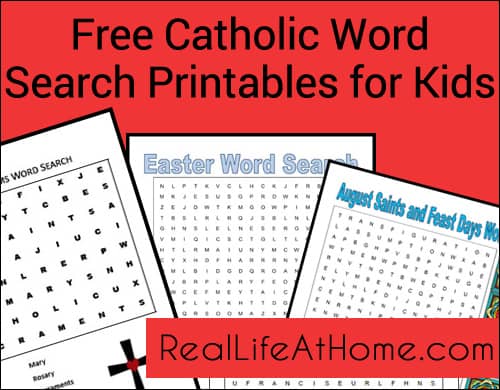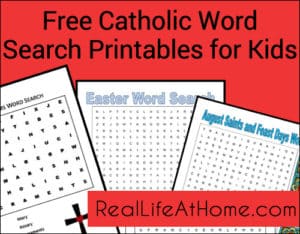 Free Catholic Word Search Printables for Kids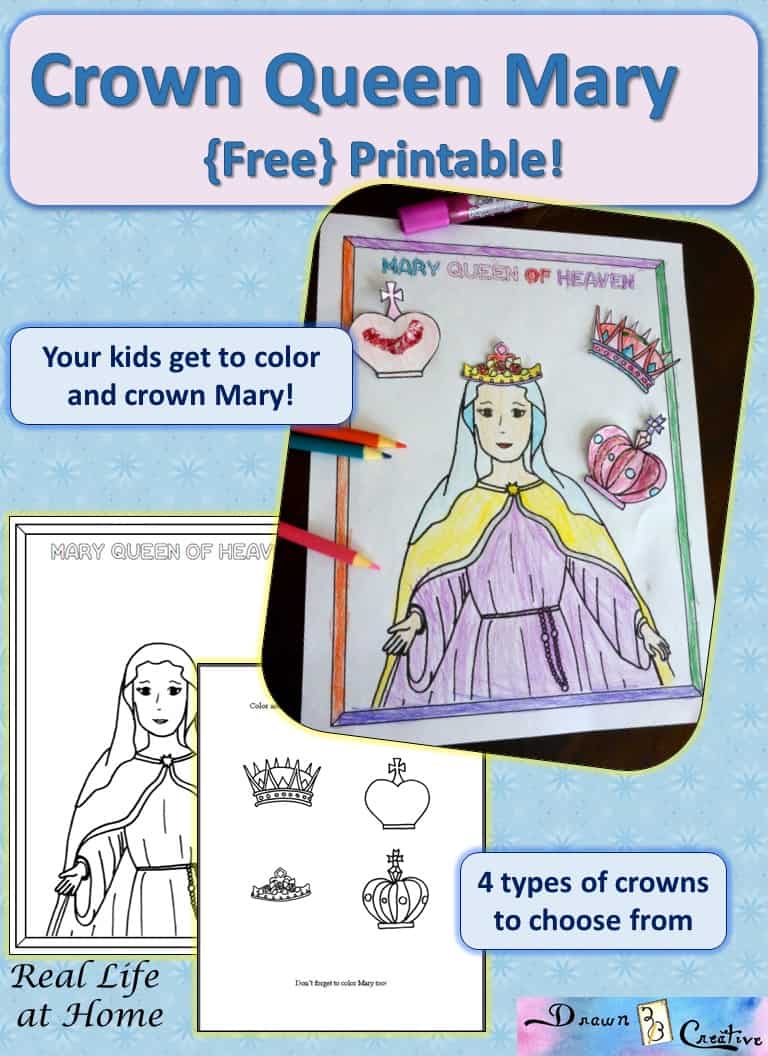 Crown Queen Mary Printable Activity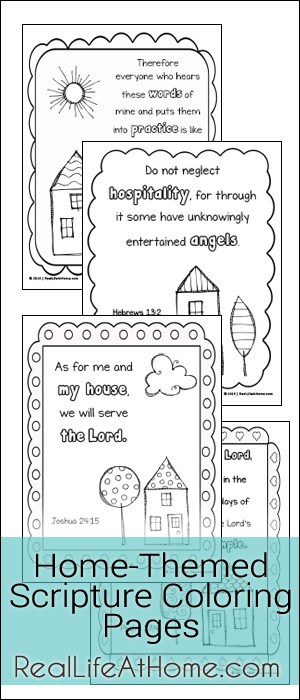 Home-Themed Scripture Coloring Pages
---
Disclosure: This post contains affiliate links. They don't change the price you pay. However, if you use them, we may receive a small compensation. Thank you!
Join 40,000+ Other Awesome People
Subscribe to the Real Life at Home weekly newsletter to get our latest content, exclusive free printables, learning activities, and ideas for celebrating with your kids all year