How to be Supportive and Thrive with a Family Member with ADHD Post Preview: Here are tips for how to be supportive and understanding with a family member with ADHD to help them (and you) thrive.
---
We have one member of our family who has been diagnosed with both Asperger's Syndrome (high functioning autism) and ADHD. Of course, if you are familiar with both of these, you probably know that it's hard to know where one ends and the other begins.
ADHD is just one of those things that are present in a lot of individuals with an autism spectrum disorder.
If you have a family member with ADHD, you might have heard about other conditions being "comorbid" or "highly comorbid" with ADHD. That term might have thrown you off since morbid is not a word with a positive connotation. Comorbid is just a medical term that means a disease or condition that happens in the same person at the same time as another condition or disease.
While some conditions, like ADHD, are highly comorbid for individuals with autism, there are many conditions that have a high comorbidity rate with ADHD. So, if you have a family member with ADHD, you might watch for some of these conditions, such as anxiety, depression, learning disabilities, and many others. If you want your family member with ADHD to thrive, it's good to be aware of these possibilities. 
Related Reading:
Tips for Being Supporting and Thriving with a Family Member with ADHD
Although there was some adjustment in having a child with these conditions, it was almost second nature to me. You see, I've spent my entire life living with someone who, though not medically diagnosed, I think it's a safe bet to say that they fall somewhere on the spectrum and have ADHD.
I won't name names, but I'll just say that there are two of them in my life. I went straight from living with one my whole life to living with the other one. So, I've just lived often making accommodations that, as it turns out, has made life a little easier for my child with autism and ADHD because he has a Mom who gets it.
This List is About You, Not Them
First and foremost, let me tell you that this list is not about changing the person with ADHD. There are things that you can do to help them, of course. However, this list is focused on you. These are ideas of things you can do to help your relationship with your friend or family member with ADHD.
Be Patient with Your Family Member with ADHD
If you think that they aren't paying attention just to annoy you, you're probably wrong. Sure, that may be the case from time to time, but for the most part, they would really like to be able to focus more on what you're telling them. It can be upsetting to them that they have no idea what you were just talking about by the time you finished.
So, show them grace and know that it's not by choice that their mind wandered. Their mind is moving faster than you're talking.
Ask Follow Up Questions
Apparently, I started this technique as a very young child, going so far as to ask, "What did I just say?" if I suspected that they weren't listening to me. It's possible I did it to be obnoxious, but what I know of stories of myself as a child, I suspect that wasn't the case. I was just always mature and probably realized it was just what I needed to do.
In my experience with my three lovely ADHD'ers, I know that I sometimes think they're listening when they're not really. But, you know what the kicker is? They actually think they're listening, I've come to realize.
While I often let things go like that, these follow up questions are especially important in stores with one of these people. You see, she gets worried when she can't remember where I went, even though I told her where I was going and she said, "Okay."
So, I do something to head off those worries ahead of time. I will say where I'm going and if I get an "okay," then I follow it up with a question. I might say, "Where did I say I was going?"
More than half the time, this is responded to with, "I don't know." That gives me the opportunity to gently remind them where I am going and for them to be more aware that this was important information the second time.
Note: I feel the need to mention that this is not a child that I'm leaving somewhere in a store. This is a very intelligent and competent adult. Please don't think that I walk away from my kids in stores.
Don't Take it Personally
It can be easy to take their inattentiveness personally. You are in the midst of what you feel like is a very important story about your day. Then, they all of the sudden blurt out something that makes you realize that their focus is not really on you. That's tough. Just try to remember – it's not about you, so don't take it personally.
Well, you know, I take that back. If you tell a lot of boring stories, then maybe you can take it personally. But, otherwise, it's probably more about them than it is about you.
Now, I will add, however, that sometimes it's just too hard to not take it personally. It will happen sometimes. Try to remind yourself, however, that they likely did not do it on purpose. If this caused a fight, try to work it out with your family member with ADHD.
It's okay to tell them that you know they weren't doing it on purpose, but that it still hurt. When you have a close relationship with someone, it's important that you both try to understand where the other one is coming from. So, it's okay to tell them how you feel too.
Remove Distractions
Things like televisions, computers, and smartphones in the vicinity are just like giving someone with ADHD an invitation for distraction. (Those can be difficult even for someone without ADHD!) There can be many other distractions for them, but these are some biggies.
Know the things that distract your loved one, and watch for those. If you want to have a serious conversation, it might be best to turn off the television, rather than to get angry when their eyes keep darting from you to see what's going on. By helping them remove distractions when you want their attention, you're not only helping them, but you're helping yourself.
A note here, however, is that you should remove those distractions with love. Don't do it in an angry huff when they are in the midst of not paying attention. Avoid a heated outburst of something like, "I guess the TV is more interesting them me!" Instead, you might say something like, "I have something really important to talk about, would you mind if I turned off the TV?"
Show Them Love
Life in a world full of easy distractions is not a picnic for those with ADHD. It can be frustrating.
Show them love instead of more frustration.
Try to make accommodations for them because you care about them. They're worth the effort!
---
Quick Note About This Post: I originally wrote and published this post in 2013. At that time, my child with autism and ADHD was in middle school and we were homeschooling. He went back to public school for high school and was successful. As of the time of updating this post and republishing it, he is thriving in his second year of college at a Big 10 university.
---
Other Posts You May Like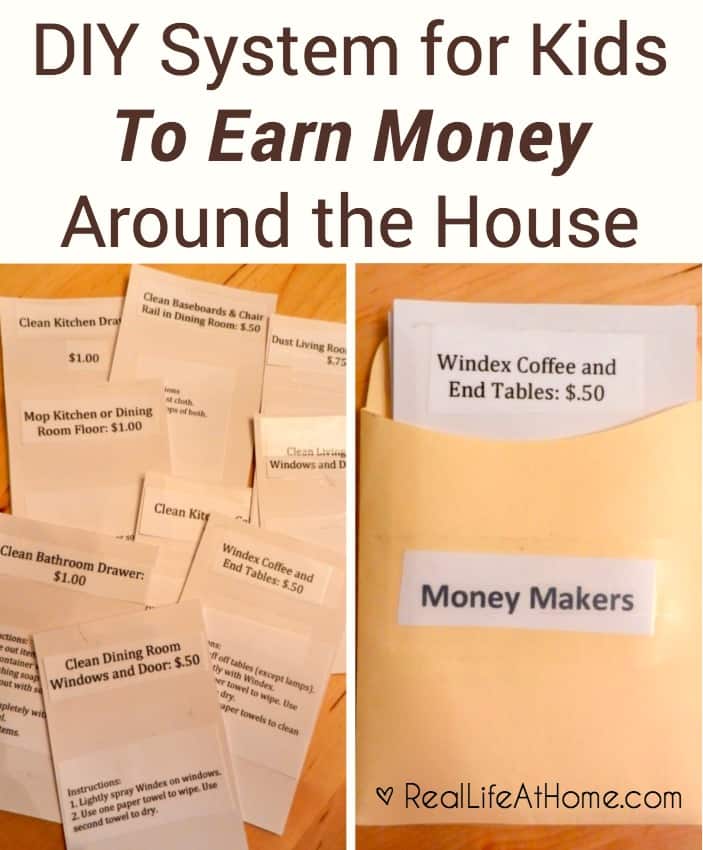 ---
Disclosure: This post contains affiliate links. They don't change the price you pay. However, when you shop through them, we may receive a small compensation.
Training Your Children in Home Economics eBook

Subscribe to our newsletter and receive the 44 page eBook full of tips, teaching ideas, and printables.