15 Important Life Skills: An Essential List of Life Skills for Kids is a post by contributing writer Tonya from Travel Inspired Living. 
As homeschoolers, we often like to think that our children are better prepared to handle life situations than many of their public school counterparts. After all, they do see us "living life" day after day. But after speaking with many homeschooling moms that wonder if they are allowing their children enough opportunity to truly interact with others, I wonder if we are really preparing our children to step into their roles as adults.
Are we teaching by example? Or are we too eager to do everything for our children, depriving them the valuable opportunity to learn on their own?
With children that are nearing adulthood, I sometimes wonder how my children measure up in this department. Have I taught my children the necessary life skills that will enable them to be confident and knowledgeable as they make purchases, conduct business, and live their day to day life without my aid?
15 Important Life Skills: An Essential List of Life Skills for Kids
I've compiled a list of life skills for kids that have been on my mind lately; in part because of some of the events that we've been dealing with in our own home.
The following suggestions of life skills for kids may give you an idea of where to begin, or continue working on, with your own children.
1. Are my children able to create a shopping list, select groceries, and cook simple meals on their own? Do they know how to find the best deals? Do they know basic kitchen and food safety?
2. Do they have basic sewing skills enabling them to sew on a button and complete simple repairs when needed?
Related Post: Simple Sewing Projects for Kids
3. Are they willing and capable to clean the house, including washing laundry and cleaning toilets? Are they aware of the dangers of combining chemicals such as bleach and ammonia?
4. Are they comfortable handling their own basic auto maintenance? Do they know how to check and top off their fluids, check tire pressure, change a tire, and pump gas?
5. Do they know who to call and what to do in emergency situations? Do they know basic first aid or CPR?
6. Do they know how change a mailing address or register with the selective service?
7. Do they know where to register to vote? How to vote? Why it's important to vote?
8. Do they know how to apply for a job? Have they practiced interview skills? Are they able to select proper clothing for an interview?
9. Do they know how to open a checking account and how to get the best deal? Is there a monthly fee for the account? Does it pay interest? What is the minimum monthly balance? Does the bank provide checks or a debit card? Does your child know how to use a debit card, track purchases, and balance their account?
10. Do they know how to create a realistic monthly budget and stick to it?
Related Post: Home Economics – Budgeting
11. What should they look for in a first apartment? What should they know about signing a lease? Who do they contact to turn on utilities?
Related Post: Essentials for Your First Apartment (Plus a First Apartment Checklist)
12. What should they look for in buying their first car? What about auto insurance? Or license plates?
13. Do they know how and where to have a document notarized?
14. Do they know how to use public transportation? How to hail a taxi? Ride a subway? Purchase an airline ticket and find their gate?
15. Can they handle their own problems when they arise and work things out on their own?
Does this mean I should stop helping my kids?
As a firm believer in hands-on learning, I've covered many of the items on the above list by explaining to my children what I'm doing and why in various situations. As my kids have gotten older, I've allowed them the opportunity to make purchases, return items, pump gas, and make phone calls in my place.
When it was time to renew my driver's license, my kids went with me. So then when it was time for them to get their driver's license, I allowed them to do all the talking, but I was there if they needed me.
When my son applied for his first job, he filled out all the applications. I was available if he had a question, but he did it himself otherwise. When my older son opened his checking account, he preferred to do it by himself. Before he left the house we talked about some of the information he would need, made sure he had the documents that were required and away he went. If he needed me, I was only a phone call away.
As my children grow, I want them to be capable, confident adults.  I also want them to know that if they ever need us, their father and I are only a phone call away.
What are some of the life skills that you consider essential for your children to know before they leave home?
Other Posts about Life Skills for Kids That You Might Enjoy: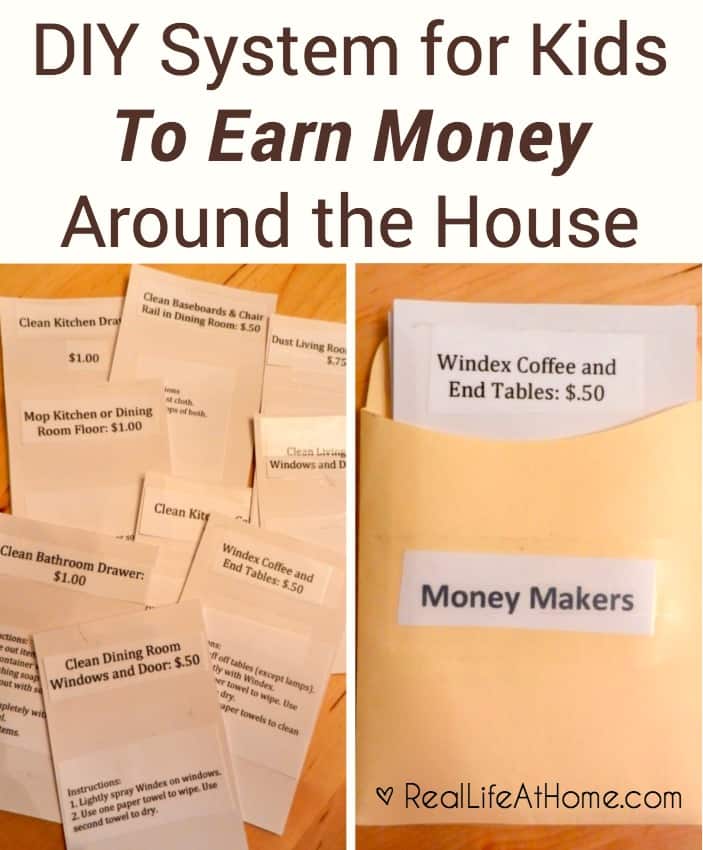 ---
Disclosure: This post contains affiliate links. They don't change the price you pay. However, when you shop through them, we may receive a small compensation.
This post was originally published on December 13, 2011. It was updated in July 2018.
Training Your Children in Home Economics eBook

Subscribe to our newsletter and receive the 44 page eBook full of tips, teaching ideas, and printables.