Opposites Worksheets for Kindergarten and Preschool (Antonyms Worksheets Packet) Post Preview: This post includes a free eight page learning packet with printables all about opposites for preschoolers and kindergarteners.
---
This free opposites worksheets packet is perfect for kids ages 4 – 7, depending on skill levels and interest. In eight pages, it works on opposites in a variety of ways, such as big and small, summer and winter, hot and cold, and other opposite words.
Looking for antonyms worksheets for slightly older early elementary students? Here is a small free opposites printables packet.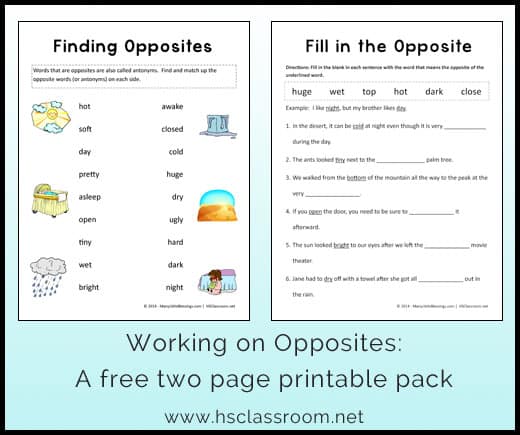 Opposites Worksheets Learning Packet for Kindergarten and Preschool
Contents of the Opposites Printables (Antonyms Worksheets) Learning Packet
The packet is a nine page download. Included in the packet:
Terms of use page
Opposite words matching cards – great as a Memory game, file folder game, or just for working on matching
Opposites matching page – draw a line between the opposite pairs
Opposites cut and paste matching page
Find the Opposite coloring page
Dot the Opposite – perfect for using with Do-a-Dot Markers or kids can just color in the dot
Three pages with directions for doing various things to denote opposites in a group where the pages include: hot or cold, big or small, and winter or summer?
Terms of Use for the free Opposites / Antonyms Worksheets Packet
Terms of use can be found on the site here. Please be sure to read the page. By using the printables, you are agreeing to the terms of use.
While it is your responsibility to read the terms of use page, here are a couple of pieces of information of note:
These printables are free for personal, classroom, and group use. They may not be used for any commercial purposes. If you aren't sure if your use of them is allowed, just contact me to find out.
You may not host this packet or these printables on your website or any website or file sharing service. They are exclusively for use by Real Life at Home. You may not distribute them via email or other electronic means. You may not use these printables and claim them to be your own.
If you have any other questions about the terms of use, please be sure to ask!
Here are a few Opposites activities and resources that you might want to check out in order to make it a themed day:
Download the free Opposites Worksheets for Kindergarten and Preschool
Download Your Free Opposites Learning Packet
Other Free Printables You May Love: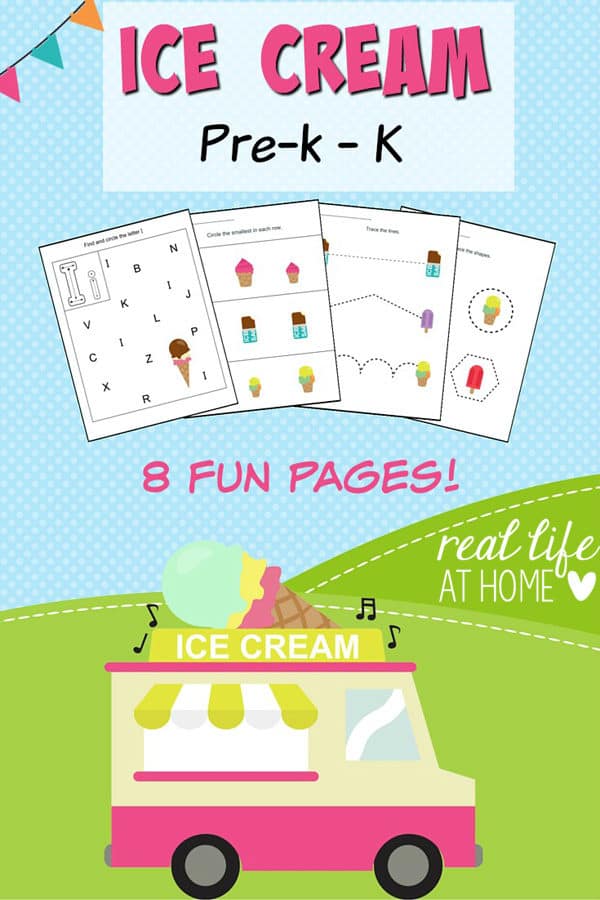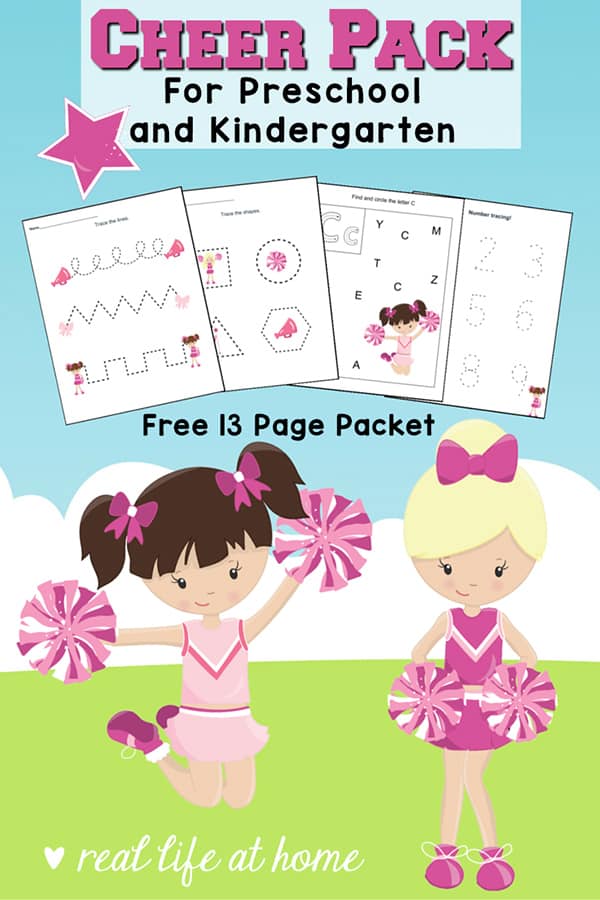 ---
Disclosure: This post contains affiliate links. They don't change the price you pay. However, when you shop through them, we may receive a small compensation.
My Little Book of Opposites Printables
Subscribe to our newsletter and receive the Little Book of Opposites Printable Packet.