Halloween Coloring Pages for Kids Printable Set (10 pages) Post Preview: Looking for some fun Halloween coloring pages for kids? Kids and adults alike will enjoy completing this set of ten cute free printable pages of Halloween animals.
---
It will be Halloween soon! Of course, it's probably going to look a lot different this year. Doesn't everything though? You can still have some fun at home with a whole set of Halloween coloring pages, plus maybe some candy on the side, of course.
Today, I have a free set of ten printable Halloween coloring pages for kids (and adults). The coloring pages all feature scenes with Halloween animals. They're simple enough for young kids and have enough detail for older kids. Of course, you might find a page you want to color too!
>>> Note: The area for getting the free Halloween coloring pages is farther down in the post. Look for a section heading about downloading them.  <<<
---
More Coloring Pages
If you and your kids (or students) love coloring pages, you might also like some of these:
---
Halloween Coloring Pages Set (10 Pages)
As I mentioned earlier, this set of Halloween coloring pages is a fun set of scenes of Halloween animals. They're great for multiple ages and the set is free, so you can use them all or just use one.
Halloween Coloring Pages Included in This Set
There are ten different Halloween animal coloring sheets included in this free set.
This set includes ten different coloring pages including:
An owl on a jack-o-lantern coloring page
Cat in a cauldron coloring page
Bat flying past the moon coloring page
Cat in a jack-o-lantern coloring page
A cat in a witch costume near jack-o-lanterns
And more!
Extend the Activity with More Halloween Activities and Fun
Before we get to the free download, which can be found farther down in the post, I thought I would offer up some extension ideas to go with the Halloween coloring pages. If you prefer to just get the coloring pages, you can keep scrolling for the download section.
Have some more coloring fun with these Halloween bookmarks. I recommend printing these on white cardstock and maybe even laminating them.
Turn eating Halloween candy into a math lesson! This Halloween candy math printable set has lots of different math activities to do with your candy.
At PJs and Paint, there is a cute Halloween crossword puzzle you can print for your kids or students.
If you're looking for other word puzzles, you might like this set of five printable Easy Halloween Word Search Puzzles.
This Halloween I Spy Printable, also from PJs and Paint, can be a fun Halloween-themed printable activity for kids.
It might be because I grew up in the 1980s, but self-inking stamps fill me with some childhood level joy. This set of Halloween self-inking stamps would be so much fun to get for some Halloween-themed fun!
As long as I'm feeling nostalgic, I'll also suggest these Halloween slap bracelets. All I need is a Cabbage Patch Kid plastic Halloween mask and vinyl costume and it will be my youth all over again.
Halloween Coloring Sheets Terms of Use
The Halloween Animals Coloring Pages for Kids Printable Set is a free download for personal or single classroom use for Real Life at Home email subscribers. When you make copies, please make sure that you keep the copyright information on all copies.
There are more terms of use with the downloads. You can also read more printables terms of use here.
Download The Halloween Coloring Pages Set Here
Download the Free Halloween Coloring Pages Here (for both new and current email subscribers, for personal and single classroom use – you can unsubscribe at any time)
If you don't want to subscribe to get them for free, you can opt to purchase the set for $1.99 instead.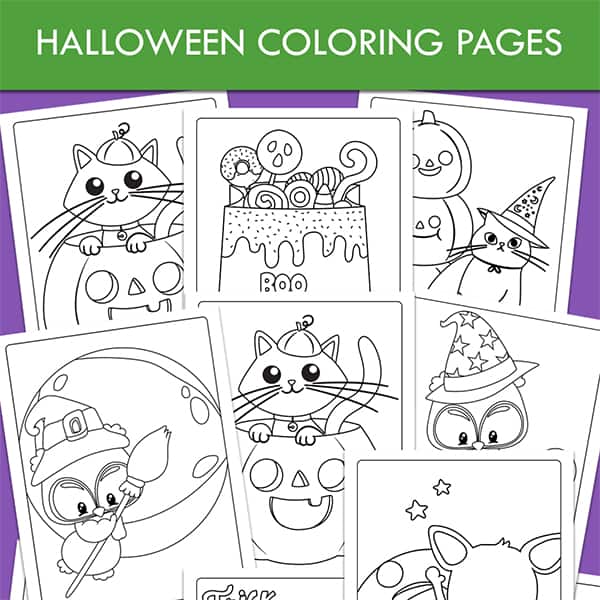 Other Free Coloring Pages You May Love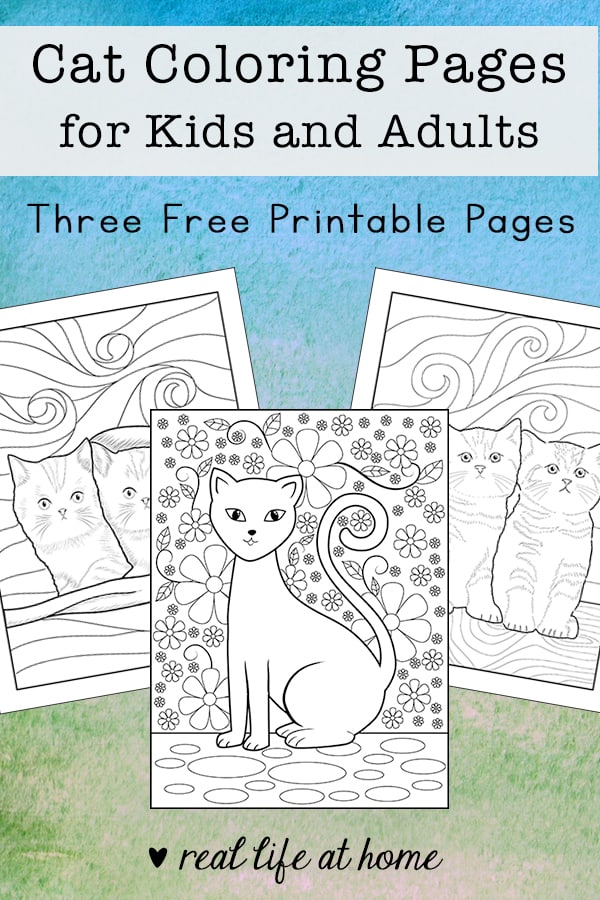 ---
Disclosure: This post contains affiliate links. They don't change the price you pay. However, when you shop through them, we might receive a small compensation.