Has winter been just as weird at your house as it has been at my house? We've had no need for snow days at school (with just one 2-hour delay because of ice) and a whole week where we didn't even wear jackets, winter has been crazy. I had this free printables packet of winter math worksheets all ready, and then the weather felt particularly spring like.
But, now that it's back to being a little more blustery at my house, I felt in the mood to put it up on the site.
="1″]
This winter math worksheets fun packet is a fun way to change up math a little bit, which is always nice on those stuck-inside-because-the-weather-is-horrible winter days. (It's not like it's a good time of year to practice math with squirt guns, right?) The winter math worksheets packet is perfect for a variety of early elementary ages, as well as possibly some slightly younger children. There are word scrambles, alphabetical order, word searches, writing passages, and more.
Of course, the great thing is that this winter math worksheets packet is a free download. So, you can use as many or as few pages from the packet as you would like without feeling like you've paid for it, so then you better use it all. Bonus!
Now, of course, if you want to make sure you never miss free printables that I share, you might want to sign up for my weekly newsletter anyway. In fact, if you do – you'll gain access to my subscriber only printables resource page.
You can download the Fun Winter Math Printables Packet from a text link farther down in the post where you also see a small version of the packet graphic and a text link.
Contents of the Fun Printable Packet of Winter Math Worksheets for 1st – 3rd Grade
This packet is nine pages. It includes a short terms of use page (you can read more terms of use here). The remaining eight pages of the packet are all winter-themed math printables for students.
Snowman Color by Number Math
This page features a snowman to color in based on a number code. Students must do addition problems to find the number for each area in order to color it in.
Color, Count, and Graph Winter Math
A box on this page has a group of moose, penguins, igloos, snowmen, and snowflakes. Students can color those in (if desired) and then count how many of each of those items appear in the box. They will then color in the graph below to show the correct number.
Snowman Cut Apart Math Puzzle
You can either have students cut apart this snowman puzzle or, even better, you can cut it apart ahead of time so they haven't seen it. They will then do the basic multiplication facts at the end of each line to find the correct order to put the puzzle back together.
="2″]
Skip Counting by Fives to 100
Penguins are cute, but they are even cuter when you use them to skip count by fives to 100. Okay, that's not actually true. But, it sounded good, right?
This page features 20 penguins holding signs, with some numbers already filled in. Students will fill in all of the blank signs to skip count from 5 to 100. Skip counting is a great way to work on basic multiplication facts.
Evergreen Trees Color by Number Math
This page features snowy evergreen tree scene to color in based on a number code. Students must do a mix of simple addition, subtraction, and multiplication problems to find the number for each area in order to color it in.
Slip Sliding Away Math Game Printable
Students will love doing a math game with a partner! They'll just need a pair of dice (or a game spinner or something that will allow them to get two numbers to add together) to be able to find numbers to add together to move along on the game board. There are some extra directions on the page for some fun squares on the page.
Penguin Roll and Cover Addition Practice Page
A roll and cover page to practice basic addition facts while trying to cover all of the numbers on this penguin page.
Winter Roll and Cover Basic Multiplication Practice Page
A roll and cover page to practice basic multiplication facts while trying to cover all of the numbers on this winter page.
Terms of Use for the Printable Winter Math Worksheets Packet
This packet is for personal and classroom use only. If you would like to share this packet with others, please direct them to this post so they may download it themselves.
We are able to offer free printables because your visits help to bring in money through ads and affiliate links. Without these, all printables on this site would need to be paid printables or for subscribers only. Thanks for helping to keep so many of our printables free! If you use a lot of our free printables, you might consider making a small donation. Thanks!
This winter math worksheets printable packet is exclusively at Real Life at Home. It should not be uploaded or shared elsewhere. Other terms of use for printables from Real Life at Home can be found here.
Clip art in this packet has been licensed for our use.
---
 
="3″]
Having any issues with clarity or missing items on the printables? It might be your web browser's fault, but I have some tips that can help.
Other Free Printables You May Love: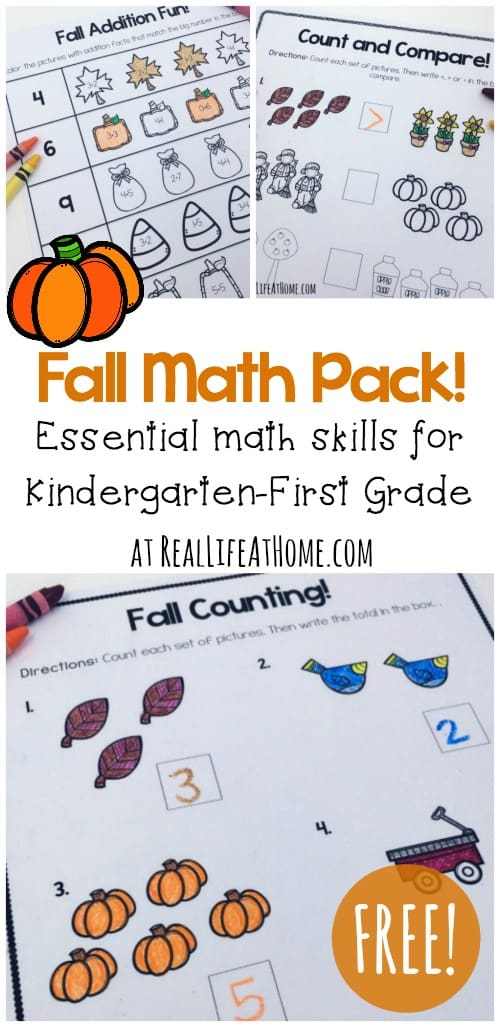 Disclosure: This post contains affiliate links. They don't change the price that you pay. When you use them to shop, however, we may receive a small compensation.
Join 40,000+ Other Awesome People
Subscribe to the Real Life at Home weekly newsletter to get our latest content, exclusive free printables, learning activities, and ideas for celebrating with your kids all year