Christian Valentines for Kids (Free Printable Religious Valentine Cards) Post Preview: In this post, you will find a set of free printable religious valentine cards with fun designs and a scripture verse at the bottom. There is also a version without scripture available. You will also find more ideas and free printables for Valentine's Day.
---
We have already well established my love for Valentine's Day, haven't we? I don't really love it as much as a holiday for adults as I love it for kids. Since the Valentine's Day parties at school were always some of my favorite parties, it holds a dear place in my heart.
My religious valentine cards for kids have been a hit in the past, so I made a whole new set for this year. Since other sets have had crosses on them or floral designs, I wanted to change it up with graphics that would feel cute and fun. With that in mind, my newest set of Christian Valentines are here!
Christian Valentines for Kids: Free Printable Religious Valentine Cards
This year's set is a single printable page that has four different, fun designs. With greetings like I'm so glad we're friends and I like you a latte, they are light and playful.
Even if my 13 year old rolled her eyes at the latte one. "Really, Mom?" Parenting is not for the weak, is it?
After an area for a to and from, as well as the fun (yes – it's fun, you silly 13 year old) sayings, each card has a cute design to accompany it. At the bottom of each card, there is a Scripture verse that I thought went well with the saying or design.
In case you love the designs, but the Scripture doesn't work on the bottom for whatever reason, there is a second download option toward the end of the post for a non-Scripture version as well. It's the same design, but just has the to and from on separate lines and everything else moved down just a bit.
How to Print and Use this set of Religious Valentine Cards
The first thing you will need to do is download the version that you want toward the end of this post. I recommend saving it to your computer or device since sometimes web browsers do weird things to pdf files. (If you run into that, I have some advice.)
These cards need to be printed in color. While I'm sure they could be printed in black and white, you'll really lose a lot of the effect. The easiest way to print in color would be to use white cardstock and print them at home on a color printer. (This is the newest version of the color laser printer we have here at home, and we love it.)
If you don't have access to a color printer, you could also take the file that you downloaded to your favorite copy shop and get color copies made. Again – definitely have them printed on cardstock because you want them to be thick like regular classroom valentines.
Now, here's a heads up. They might give you a hard time at a copy shop and not want to print these for you. That's when I want you to pull up this post so they can see the design is the same as what you are trying to print (in the graphic above) and they can see my permission here:
Hey, copy shop employee – Kudos to you for wanting to follow copyright laws! I love you for that! Too many people don't care, and I'm glad that you and your store do. My friend here, however, would like to make copies of this valentine file, and I'm cool with that. Let's say as long as they are making less than 50 copies of it, we're all good. Thanks for your due diligence on this. 
Okay, hopefully I've got you all set up with that now.
If you don't want to use these as classroom valentines, these would also make really sweet lunch box notes.
Terms of Use for the Christian Valentines Set
These valentine cards are free for personal and classroom use.
Post continues after this brief information about a monthly membership to help you live the liturgical year
---
Monthly Liturgical Membership
Perfect for families! Each month you gain access to printable activity pages, crafts, home altar pieces, and more.
Never has living the liturgical year been so easy and affordable!
---
These cannot be sold, published, or hosted on other websites. If you want to pass along the printable though, please feel free to share a link to this post (not directly to the printable) with others. Thanks! (There are additional terms of use here.)
If you use a lot of free printables from Real Life at Home, you might consider making a small donation to help us continue to offer all these freebies.
---
As a quick side note, if these aren't exactly the type of religious valentine cards you're looking for, here are a few more free options that I have:
If you happen to be looking for other printable valentines, I also have a funny set of valentines for teens and tweens and a set of Star Wars valentines.
---
Download this set of Religious Valentine Cards
Download the set shown in the graphic with the Scriptures
Download a set like those shown in the graphic, but without the Scriptures
Other Free Printables You May Love: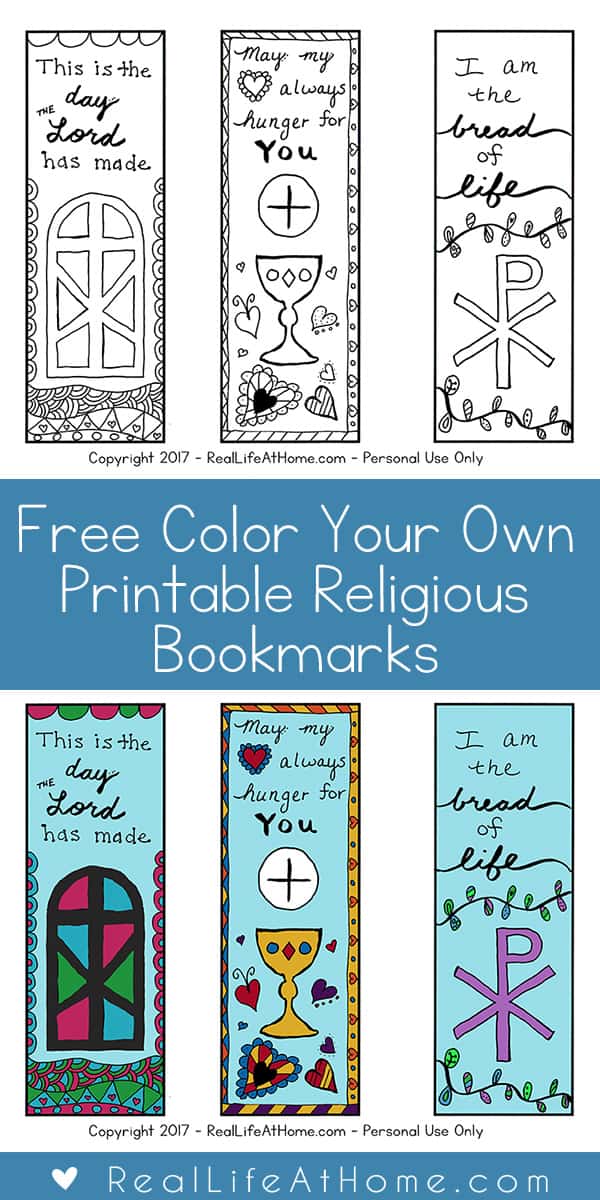 ---
Disclosure: This post contains affiliates links. They don't change the price you pay. However, when you shop through them, we may receive a small compensation.
Join 40,000+ Other Awesome People
Subscribe to the Real Life at Home weekly newsletter to get our latest content, exclusive free printables, learning activities, and ideas for celebrating with your kids all year