Easter is just around the corner, so it makes it a perfect time to celebrate with an Easter word search activity.  Since so many of the Easter themed word searches that I found were secular in nature, I decided to make a religious Easter word search.
Terms included on the Easter word search printable:
Angel
Cross
Crown of Thorns
Easter
Empty Tomb
Good Friday
Holy
Hope
Jesus
King
Love
Mary
Messiah
Resurrection
Risen
Sacrifice
Salvation
Sunday
Savior
Third Day
Terms of use: This download is free for personal and classroom use. It cannot be sold, hosted, or published on other websites. Thanks!
Post continues after this brief information about a monthly membership to help you live the liturgical year
---
Monthly Liturgical Membership
Perfect for families! Each month you gain access to printable activity pages, crafts, home altar pieces, and more.
Never has living the liturgical year been so easy and affordable!
---
*If you are having clarity issues with the printable (or if the word search area is not showing up on the printable on your computer), please right click on the image and choose "Save Link As" and download the document to your computer. Then, open it from your computer, rather than through your web browser's PDF viewer.  Another option is to just try to open the printable in a different web browser.  Thanks!
Other Posts and Printables You May Like: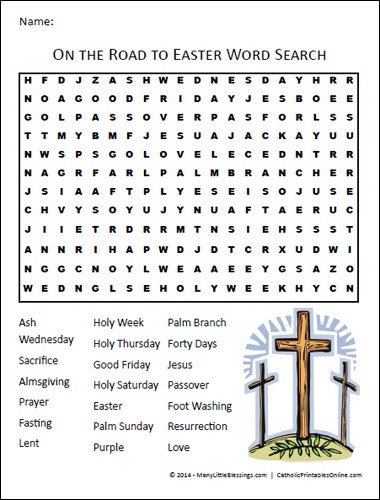 Join 40,000+ Other Awesome People
Subscribe to the Real Life at Home weekly newsletter to get our latest content, exclusive free printables, learning activities, and ideas for celebrating with your kids all year