Spelling Help: 5 Reasons Kids Misspell Words is from Becky of This Reading Mama:
There's no question about it. Spelling is tough for many kids. (Spelling is even tough for some adults.) There are many reasons kids misspell words, but today I want to explore just five of them.
Spelling Help: 5 Reasons Kids Misspell Words
1. Spelling is much more demanding than talking.
When a child in the younger primary grades draws a picture, we sit beside her and say, "Tell me about your picture." We sometimes listen for a full minute (if not more) as she explains her picture. We respond, "Awesome! Let's write a sentence about your picture now." The child looks at us in panic. How is she supposed to fit all of that into one sentence? (Yes, I'm being a little far-fetched with that example, but it is a reality.)
As those young readers become older readers, we may ask a comprehension question, such as, "If you were that character, how would you have responded?" The reader orally shares a detailed plan. But ask that same reader to write her response and you may only get a sentence or two (if you are lucky). Writing and spelling are much more demanding. They take a lot more energy from the reader and can be a hindrance for some kids, especially reluctant writers.
2. Spelling is more demanding than reading.
While reading is a recognition task, spelling is a production task. This means spellers have to produce a product (a spelling), while readers only need to recognize what is already there. When we spell, we must produce the correct spellings, not merely recognize words.
Spelling, even in adults, usually lags behind reading skills. For example, if you are reading and come across the word miscellaneous, you can read/recognize it without a problem. But spelling miscellaneous correctly leaves us at the mercy of spell check. This is especially true of developing readers. If your child is a better reader than speller, then congratulations. She's normal!
Although we don't want our readers to be way behind in spelling, developmentally speaking, spelling is harder, just like talking lags behind listening/comprehending in our very young toddlers.
Related Post: 10 Strategies for Parents to Help Struggling Readers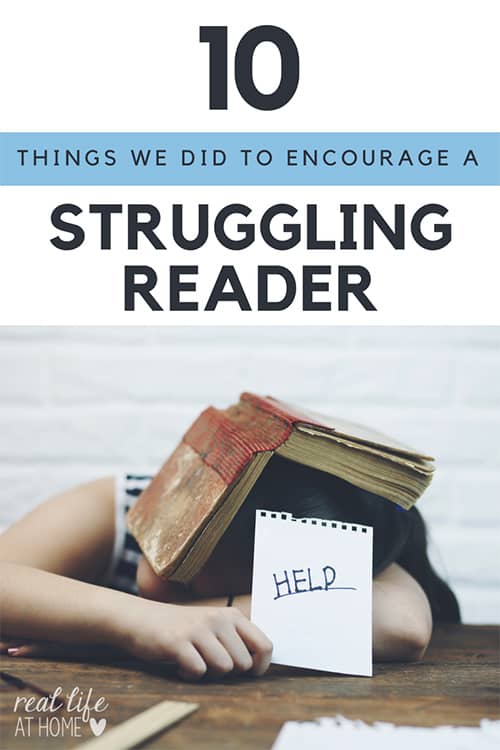 3. Spelling is memorized instead of learned in a purposeful way.
Sometimes spelling is nothing but a list of words we ask kids to memorize for testing purposes. Many times, these lists are random words, unrelated in spelling patterns or word meanings. An example of this would be if said, have, of, under, and shout are on the same spelling list for the week.
We need to be teaching kids WHY words are spelled the way they are in a developmental way so that kids can begin to make meaningful connections with word patterns and word meanings. Believe it or not, the English language is logical and there aren't as many exceptions as you may think.
4. Spelling "rules" are too heavily emphasized.
There are two main problems with teaching so many phonics "rules"- (1) they are easily broken and (2) they can distract kids.
I'm sure you are familiar with, "When two vowels go walking, the first one does the talking." The problem: it has just as many exceptions as it does rule followers!
Instead of teaching blanket rules that are full of exceptions, teach specific word patterns. For example, study words that have ai in them. Talk about what ai says. Find words in your child's reading that contain ai. Zero in on those common vowel patterns and exceptions will become less and less.
If we teach spelling as simply a list of rules, we will find that there are too many rules for kids to remember. These rules can actually get in the way of decoding as kids are almost enslaved to the rules.
5. We do not hold kids accountable to what we have taught them.
Once we have taught kids specific word patterns or sight words, we need to hold kids accountable for what they know. A great way to do this is to keep a record of the word patterns or words you have taught your child.
A word wall is a great place to start or some kind of word study notebook. This way, kids can use it as a resource for spelling words as they are writing. For examples of each, visit my word wall/sight word post or my free resource chart for the most common vowel patterns.
Please rest assured that your child is normal if she misspells words. But knowing why can help fill your toolbox with a few teaching and spelling strategies to combat it!
For more information about kids and spelling, you can purchase a copy of Teaching Kids to Spell: A Developmental Approach to Spelling by Becky Spence.
Other Posts You Might Enjoy: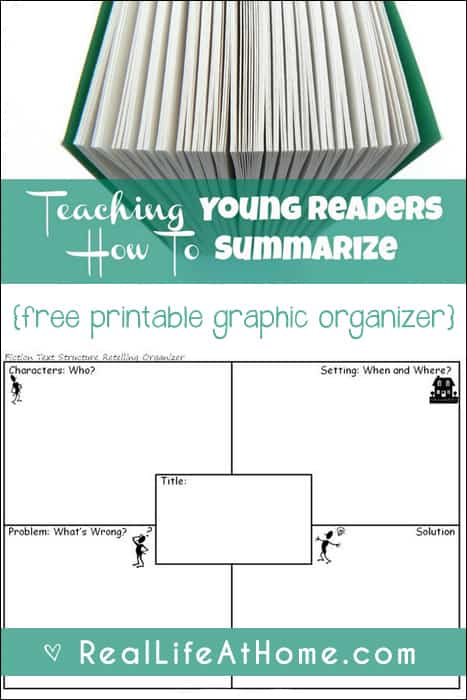 ---
Disclosure: This post contains affiliate links. They don't change the price you pay. However, when you shop through them, we may receive a small compensation.
Spelling Help: 5 Reasons Kids Misspell Words was originally published on August 11, 2014. It was most recently updated in August 2018.
Join 35,000+ Other Awesome People
Subscribe to the Real Life at Home weekly newsletter to get our latest content, exclusive free printables, learning activities, and ideas for celebrating with your kids all year