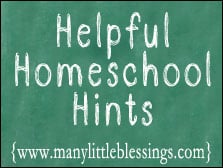 I was really nervous about starting this school year.  Most of my biggest concerns centered around reading.
Noah would be starting fifth grade and was still a very struggling reader.  Molly would be starting kindergarten and we would begin really learning how to read.  I was pretty terrified.
It sounds silly to admit, I know.  I actually have two teaching degrees, but the idea of teaching Molly to read just made me nervous.  When my boys were in early elementary school, they both went to public school.  So, while we read together, I wasn't working on the nuts and bolts with them.  (Though, clearly, I should have been with Noah.)
I was hopeful this past summer when I happened upon Hooked on Phonics (which I really only knew from all the "Hooked on Phonics Works For Me" commercials), and was able to score several products in their overstock area.  I was also able to use a coupon code, so I decided to give this program a try.
Not only have we enjoyed the Hooked on Phonics programs we're using this year, but they are really working! Molly is using the Learn to Read: Kindergarten-Second Grade program.  She loves that she not only has a workbook-type book for it, but that she also has small story books.  Her favorite thing, however, is a progress chart that she gets to put stickers on as she reads stories.  This program has really taken a lot of my worries away.  She is already ready to start the first grade box, and is very excited.
Noah has long been a struggling reader.  He struggled as a public school student, and then saw some gains when we began homeschooling when he was in third grade.  Still, though, he struggled.  When I saw that I could get a good deal on the Hooked on Phonics Master Reader program, I figured it certainly couldn't hurt.  Now, maybe there were more factors at work, but Noah is 75% done with the program and I have seen a huge improvement in his reading this year.  He has even been doing something that he never used to do — he has been reading for pleasure!
Now, this isn't to say that Noah doesn't still struggle with reading, but wow — we've seen some amazing improvements! Definitely worth the money we spent (especially when I got a deal and got to use a coupon code too).  As a matter of fact, you can use the code SAVE20 to save 20% on your Hooked on Phonics purchase.
Hooked on Phonics has definitely been one of our successes this school year!  And, while I must point out that the links to Hooked on Phonics in this post are affiliate links, I can say without doubt that I would link to it even if they weren't affiliate links.  It has just been a great program for our family!
***
Now it's your turn. Link up your homeschool hints post and make sure to link back here in your post.  You can read guidelines for Helpful Homeschool Hints, as well as get the button to display on your own site.  If your link is removed, be sure to check the guidelines to see why.
Join 35,000+ Other Awesome People
Subscribe to the Real Life at Home weekly newsletter to get our latest content, exclusive free printables, learning activities, and ideas for celebrating with your kids all year