Read about the Current Holy Communion eBook Bundle Deal!
Have you ever had a project that you have wanted to work on for a long time?  This project is the fruition of a project like that for me (it's been three years in the making).  I'm so excited to finally be able to share with you all – this downloadable 45 page eBook to help with preparations for a Catholic First Holy Communion!
Not only is this eBook filled with ideas and reflections for preparation for First Communion, but there is also a step by step guide on how to make a First Communion banner, as well as lots of other resources.  But, my very favorite part of the eBook is the 24 pages of patterns for First Communion banners (which can also be used as color pages).
Contents of the First Holy Communion Preparation and Printables eBook:
Prayers to Learn for First Communion (and First Reconciliation)
Why is it Important to Receive Communion?  (A reflection for parents and children)
30 Family Activities to Do While Preparing for First Communion (this is a four-page section of the book, so it's not just a listing of sentence fragments)
How to Make a First Communion Banner*
Examples of First Communion Banners*
First Communion Resources
24 pages of printable First Communion banner patterns
*The How to and Examples have been previously published on this blog, and you can still find them via the First Communion Resources page. 
I can't wait for our youngest to make First Communion next year because I am so excited about both the 30 Family Activities to Do While Preparing for First Communion section, as well as the banner patterns section!  I know that the latter will make our banner so much easier to do, and the former is going to make the experience much richer for her than I think I had to offer to our other children.
All of this for just $6.00! (Price for family use or a single classroom. There is other pricing for parish or group use, which you can find farther down on this page.)

Read about the Current Holy Communion eBook Bundle Deal!
First Communion Banner Printable Patterns
If you wondered why I have waited three years to put this eBook together, it's because of the banner patterns section.  You see, while I do sell my art, I'm not a particularly gifted drawer.  I tried to talk my husband into doing the patterns for the eBook, but it just never came together.
Earlier in 2012, I realized that I knew just the guy who could help me put this project together — my friend Rob Jensen from Art for Kids Hub.
Rob is a wonderful guy and an amazing artist.  I first met Rob in middle school, and even all the way back then, I thought he was the best artist that I knew.  Though we lost touch for many years, we have been able to reconnect because of Facebook, and I've felt so blessed to be able to be friends again.  One of the wonderful blessings that have come out of it (which I hope will bless many people) is this eBook!
Rob has filled the latter part of the eBook with some amazing patterns that are perfect for use with First Communion banners.  Some are simple shapes, and some more complex.  (I had to remind him at first that people were going to be cutting these things out of materials like felt and foam, so they couldn't be so detailed that it would make people crazy.)
The First Communion banner patterns section includes each shape in at least two sizes.  Shapes included:
Dove (a couple of different types)
Chalice
Cross (two different types)
Grapes (a bunch of grapes and then single grapes)
Heart
10 Commandments
Star (a fancy one, like the Star of Bethlehem)
Host
Wheat
Bible
Candles
Stained Glass Window (this is the only one that has only one size)
Chi Rho symbol
Monstrance
Rainbow
Sun
Church
Angel
Fish
Flower
Alpha & Omega
In fact, the illustrations on the front of the eBook cover (the doves and stained glass window) are both from patterns in the book!
Here are two sample pages (these are just for examples, and not meant to be printed, as they are not full sized and are not as crisp as the originals.  Site name has been added to pages just on the samples here.):
Post continues after this brief information about a monthly membership to help you live the liturgical year
---
Monthly Liturgical Membership
Perfect for families! Each month you gain access to printable activity pages, crafts, home altar pieces, and more.
Never has living the liturgical year been so easy and affordable!
---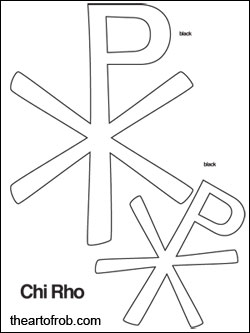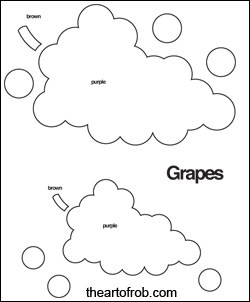 We are very excited to offer this eBook as a download for just $6.00!
Read about the Current eBook Bundle Deal!
Please note that this price is for one family or single classroom use only (parish/multiple classroom/larger group pricing farther down this page).  It cannot be redistributed in any way (not even to friends or other family).  Both Rob and I have put a lot of work into this project, so illegally redistributing it is stealing.  (And that's just not nice!)
Parish and Group Pricing for the First Communion Preparation and Printables eBook (eBook plus One Time Licensing Fee)
Important Note: If you are interested in being able to distribute copies to a class of children, a parish, or in some other way, please choose the appropriate group size (average per year) to purchase the eBook and a license to distribute it as print copies or via email to people in your group/parish.  After you purchase this eBook once with the group licensing, you can continue to use it with your group in future years.
—–
License for Group/Parish Use Pricing:
One Family (this means one family in one home, not a large extended family) or One Classroom: $6.00
Two Classrooms (or a group size that averages 30 – 60 students per year): $12.00
Group Size of 61+ Children Per Year: $18.00
Choose your average group size from the drop down list (after you click through on the Buy Now button) and then proceed to check out:
Need more First Communion ideas and resources?  Be sure to check out my First Communion Resources page!
Join 40,000+ Other Awesome People
Subscribe to the Real Life at Home weekly newsletter to get our latest content, exclusive free printables, learning activities, and ideas for celebrating with your kids all year