Earlier this summer, one of our contributing writers, Kristen Rabideau, created a very cool coloring book for Catholic adults and children to share in together. Even cooler,  Kristen (who writes and shares printables at Drawn 2B Creative) is letting me talk about that coloring book here on Real Life at Home and gave me a Divine Mercy coloring page to share with all of you as a free download! Bonus!
While you can download this kid-friendly version of the Divine Mercy coloring page for free here at Real Life at Home (just keeping scrolling down a little) thanks to Kristen's generosity, she actually has a whole coloring page packet that is ten pages and available for just $3.
In her packet, there are five popular Catholic prayers which she has set in 10 beautifully illustrated coloring pages. For each prayer, there is both a simple child-friendly version as well as a more detailed version that is perfect for older children, teenagers, and adults.
In the coloring packet, the first phrase of each prayer is written out along with designs or pictures to color in, for hours of coloring enjoyment for the whole family.
Okay – wait.  I know this sounds like a commercial.  It's not.  I just wanted to support Kristen in this cool project!
A Hail Mary Prayer
Guardian Angel Prayer
Our Father Prayer
Glory Be Prayer
Divine Mercy (Jesus, I trust in you)
One of the cool things about the packet is that you can print as many coloring pages as you need! It's so much better than purchasing a coloring book, where you have just one chance to color it in. Print as many times as you want, and color them all different ways, if you want!
Children that want to color pictures "just like yours," but who aren't ready for that level of detail will love the similarities between the adult version and child version. The children's versions have the same prayers and designs, but simplified with larger spaces to color.
This Divine Mercy coloring page that we have for a free download on Real Life at Home is the child's version of the Divine Mercy printable from the packet.
Post continues after this brief information about a monthly membership to help you live the liturgical year
---
Monthly Liturgical Membership
Perfect for families! Each month you gain access to printable activity pages, crafts, home altar pieces, and more.
Never has living the liturgical year been so easy and affordable!
---
---
---
Thanks, Kristen, for your generosity in sharing this download with the Real Life at Home readers!
Other Printables You'll Love: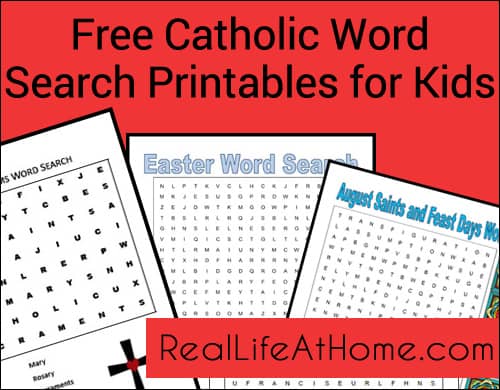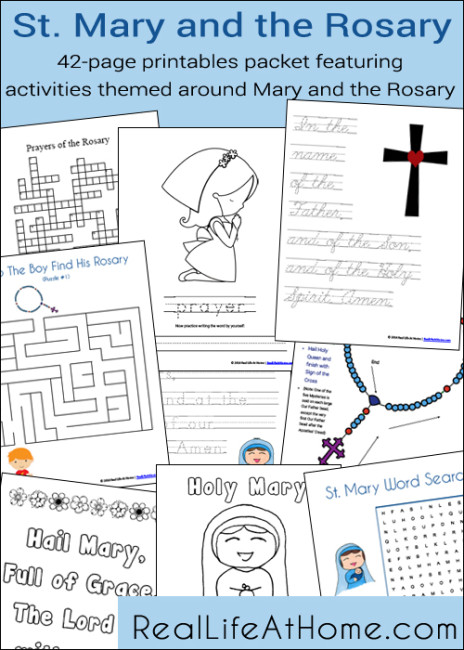 Join 40,000+ Other Awesome People
Subscribe to the Real Life at Home weekly newsletter to get our latest content, exclusive free printables, learning activities, and ideas for celebrating with your kids all year