The following is a post from contributing writer Dianna Kennedy, and may contain affiliate links. Thanks for your support of this author!

When I was a kid, Halloween was a one day affair. Now, my children enjoy a month of Halloween crafts and activities, field trips and loads of Halloween books for fun.
Ready for a great list of Halloween books and crafts for your preschoolers?
Here's a roundup of the great Halloween crafts, books, printables and recipes we'll be trying at our house!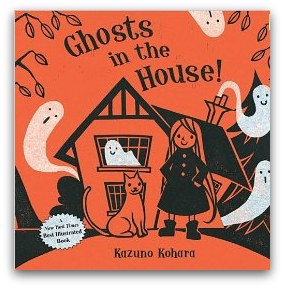 Parents will love this artfully unique book (with bright orange pages!), and children will love the story of a little witch moving into a haunted house.
Get your craft day started with these leaf ghosts, and wrap up the evening with delicious witch hats!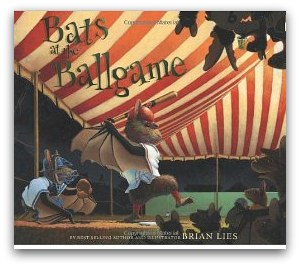 Are your children fans of bats? You'll both enjoy this tale of night-time baseball. If you enjoy these, there's also Bats at the Beach and Bats at the Library, too.
If you're having a Halloween party, you could use these adorable bat name tags for drinks.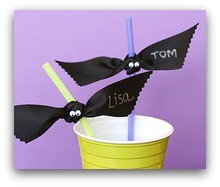 Pull out your paint and construction paper for this cute bat craft. I'm a sucker for anything made with children's handprints!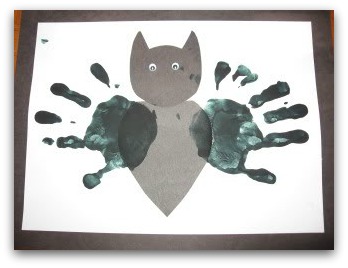 3. Go Away, Big Green Monster!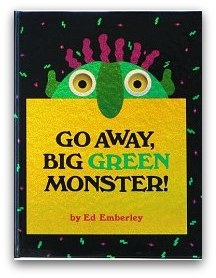 What's Halloween without monsters? This book has long been a favorite in our house. Every time we go to a local story time at the library this time of year, this book is ALWAYS read. My kids dissolve into a puddle of giggles, since they know the story so well.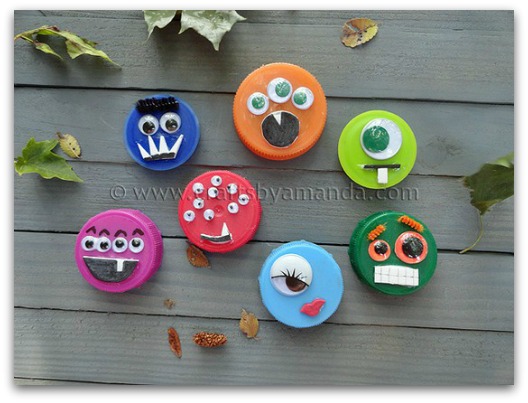 We have a felt set that goes along with this book, and I found instructions so that you can create your own. Do you have plastic lids lying around? I think these upcycled monsters are adorable!
4. Where's My Mummy?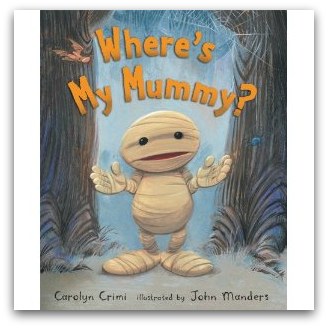 This sweet story is bound to keep the small fry in your house entertained. It's just scary enough, and the repeating refrains will help your child to follow along.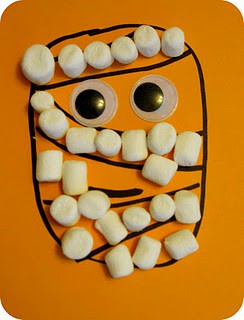 This mummy craft looks like a lot of fun for my crew – I'm sure we'll be eating as many marshmallows as we glue!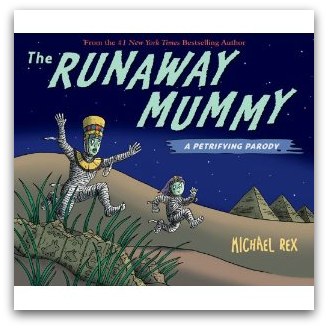 5. The Runaway Mummy
Ready for more mummy humor? This parody on Margaret Wise Brown's classic will have you in stiches!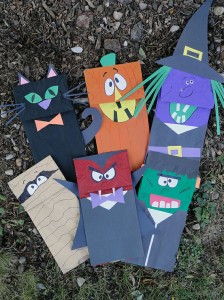 These paper bag puppets would be so much fun! You could also print out this Halloween pack for your toddler, preschooler, or kindergartener.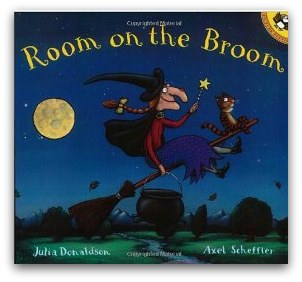 Follow this witch's story as she makes room for her friends to join her.
Your children can make an adorable witch's hat, or conjure up some yummy witches brew for a party.
7. Pumpkin Jack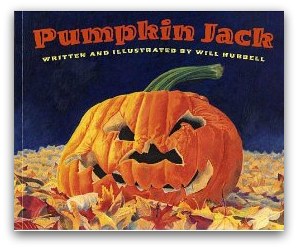 You can study the life cycle of a pumpkin with this fall favorite.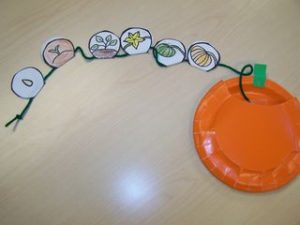 This hands-on pumpkin activity is perfect for reinforcing the lessons learned in the book.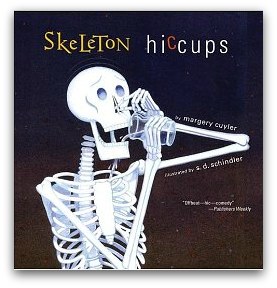 This book gave my children a supreme fit of giggles! They loved the antics that the Skeleton tries to get rid of his hiccups.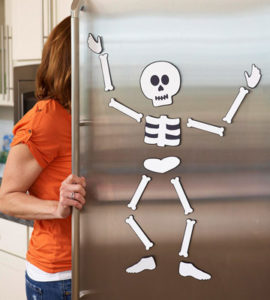 We'll be trying out this skeleton craft at home as well. You can attach these to magnet paper, or create felt pieces for felt board play. I also like this Q tip skeleton, too.
This poor spider just wants to be a family pet — but she keeps getting thrown outside! My children love to catch spiders (eek!), so this book is right up their alley. They bring it home from the library year round.
Rachel insists that we do this spider craft, because she has a BOW! I'm looking forward to singing some of these spider songs and making the boys laugh.
10. There Was an Old Lady Who Swallowed a Bat!
My children are excited every holiday season to discover which old lady we'll be reading – this Halloween edition keeps them giggling all day. You can even make your own old lady, and feet her bats, cats, owls and more!
Do you have a favorite book that I missed? Be sure to leave your ideas in the comments!

Looking for more Halloween resources? Check out my Halloween Pinterest board, as well as more Halloween books for babies and toddlers.
This post contains affiliate links – thanks for your support!
You can find Dianna writing at The Kennedy Adventures, where she discusses her faith, being a mother of five and homeschooling, all while trying to stay fit. You may run into her on Google+, Facebook, Twitter, and Pinterest. She also writes for Catholic Mothers Online and New Evangelizers.
This post is linked to: Tot School, Sharing Time, Sunday Showcase, Sunday Showcase Party, Sundae Scoop Party, Homemaking Mondays, Making the World Cuter, Link and Learn,Hip Homeschool Hop, Magic Marker Mondays, Craftastic Monday, What's in the Gunny Sack?, Polish the Stars, Better Mom Mondays,Motivate Me Monday, Market Yourself Monday, Made by You Monday, One Project at a Time, Top Ten Tuesdays, Lil Luna Tip Party, Sugar and Spice, Tip Me Tuesdays, Take a Look Tuesdays, Talent Tuesdays, Ta-da Tuesdays, Tuesday Time Out, Show and Tell #1, Show and Tell, Creative Share, Primp Your Stuff,Crafty Soiree, Works for Me Wednesday, The Mommy Club, Weekly Wrap-up at WUHS, House of Hepworths, Strut Your Stuff, For the Kids Friday, Home and Family Friday, Preschool Corner , Show Me Extraordinary, Pity Party, Do Something Crafty, Creative Genius Party, Frugal Friday, Friday Flair, Weekend Wrap Up, Get Schooled Saturday, and Kid's Co-op.