I have two boys, 22 and 17. At the moment, both are dating. They're also both broke. My 22 year old is getting ready to move into his first apartment on his own, so he's saving all his nickels and dimes to furnish his new place. My 17 year old is still a full-time student working part-time after school. Neither of them have much money to spare, but they both want to be able to take their girlfriends out.
With their help, and the help of my teenaged nieces, I have compiled a list of inexpensive dates for teenagers. However, these ideas are great for college kids, newlyweds, or anyone else on a tight budget. Being short on cash doesn't mean you can't have any fun!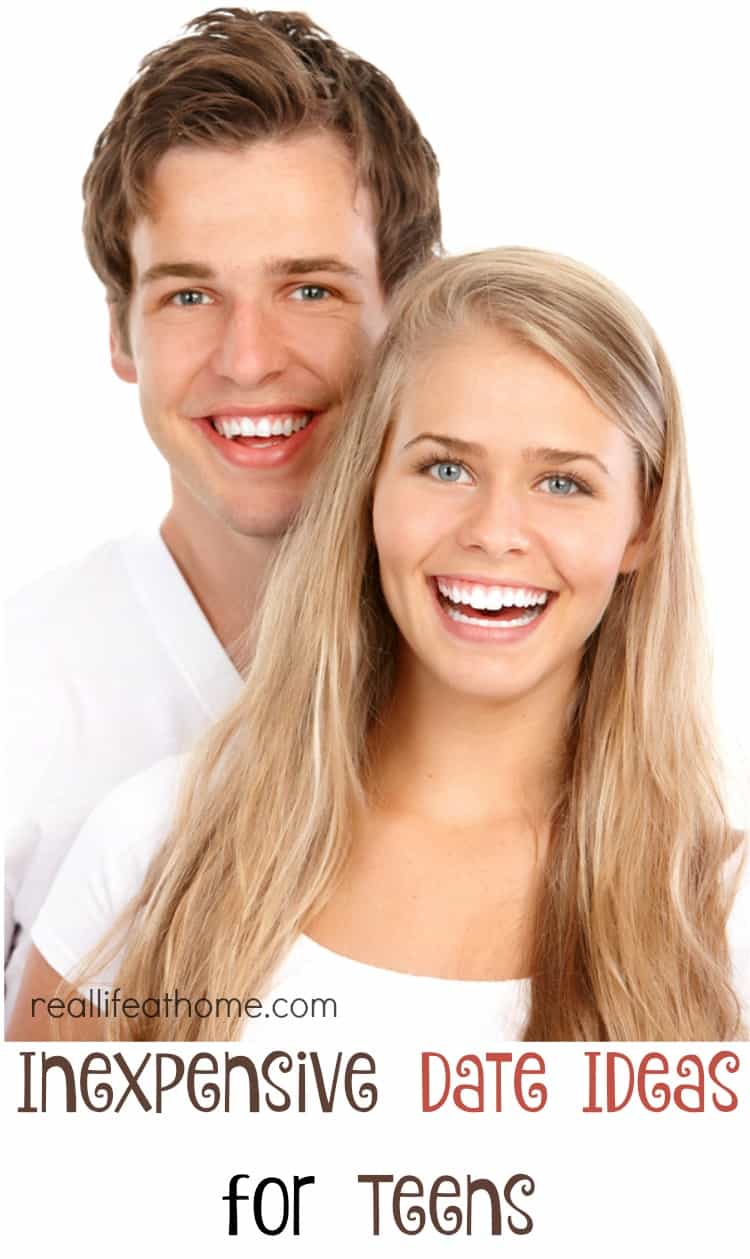 Inexpensive Date Ideas for Teens
Most big cities host festivals and events throughout the year – county fairs, Oktoberfest, street festivals, etc. Some are free while others charge admission. If you eat before you go or bring your own food, these could be great places to hang out for an evening or afternoon without breaking the bank.
During the summer, there is an outdoor concert series in our local downtown area. Bring chairs
and blankets
, pack a picnic, and enjoy the great outdoors and great local music.
My son and his friends enjoy hanging out at the mall. This is a date idea that costs no money. Whether it's a group date or a chance to hang with your favorite guy or girl, it's a great opportunity to chat while strolling through your favorite stores.
Watching movies at someone's house is a pretty inexpensive idea, and one my son takes advantage of often. With Redbox movies ($1) and cheap snacks, this is a date that you could do for less than $5!
Roller skating or ice skating are also fun ideas. Our local roller skating rink charges about $6 for skates. Our downtown area creates an outdoor ice skating rink every winter, and it's about $10/person. Parking costs just a little bit more making this a more expensive "cheap" date, but it's a fun 'splurge' around the holidays. He and his date, along with three other couples, went ice skating when the rink first opened this season.
In the summer, hang out at a local park. Obviously, be aware of little children already playing there, but ours has a big open space where the teens enjoy playing soccer. There may be trails you can walk/bike on or a pond you can fish in. This is a nice relaxing (and free) place to spend a lazy afternoon with your date.
My starry-eyed niece suggested dance lessons. While this may be a little pricier than some of the other options, it could be inexpensive if your local recreation center offers lessons.
Starbucks (or your local coffee shop) is a great place to meet up and chat while sipping a favorite cup of joe or hot chocolate (as my son prefers).
Book stores are nice, low-key places to hang out, as well. Grab some books or magazines to peruse. Bring homework to study while enjoying a cup of coffee or hot chocolate (many big bookstores house a coffee shop). Or, just sit and chat.
My son's girlfriend enjoys going to poetry readings. He has gone with her a few times, and he says he really enjoys the atmosphere. And, with so many different people getting up to read or say their poetry/spoken word offerings, it's never boring.
Other ideas include: hiking, ice cream dates, and s'mores around the fire pit
.
With a little imagination, it's not too hard to come up with inexpensive date ideas even on a teen's limited budget.  Do you have any great ideas to add to the list?
{See Other Posts from Tara on Real Life at Home}
Other Posts You Might Enjoy:
Join 40,000+ Other Awesome People
Subscribe to the Real Life at Home weekly newsletter to get our latest content, exclusive free printables, learning activities, and ideas for celebrating with your kids all year